DUAL WETSUIT
The Dual wetsuit is a traditional hood-attached jacket and long-john combination. It's a 5mm suit designed for temperate-water diving.
Although Mares is an Italian brand, the suit itself is, in common with many other makes, manufactured in Cambodia.
Lower Far Eastern manufacturing costs, and the fact that the Dual is fairly basic, enables Mares to market this as a budget suit. It actually costs less than my last "made in Britain" semi-dry did 30 years ago.
Testing wetsuits is a tough gig. Here's why. Individuals have different predispositions towards cold – some people want the windows open, while others want the heating on.
Finning hard keeps you warmer for longer than crouching motionless behind your camera.
And it's not only physiology that's against you – so are physics and the environment. The deeper you dive, the colder it usually gets, and you lose more heat through respiration.
This occurs because you breathe greater volumes of air, which your body heats up before exhalation. The wetsuit neoprene that insulates you gets thinner with increases in depth, so you get colder even faster.
Current also creates a form of underwater wind-chill, which is why you can freeze riding a diver propulsion vehicle. All this goes to make wetsuit reviews very subjective. So, reporting subjectively, how does the Dual perform?
The Design
The Dual is double-lined. The inner nylon lining makes it easy to slip the suit on and off, and the outer nylon protects the underlying neoprene from abrasion and nicks. It also makes it easier to manufacture using strong, waterproof seams.
The neoprene panels are first glued edge to edge, then sewn from each side. The stitches penetrate only halfway through the seam, not all the way, so there are no needle-holes through which cold water can enter, and warm water leave, as the result of the pumping action divers create as they move.
The jacket has a full-length offset YKK nylon zip that runs from hip to cheek. The jock-strap locks into place using a bayonet fitting and has high and low positions – the high position might be used when wearing the jacket with only a swimsuit, for instance.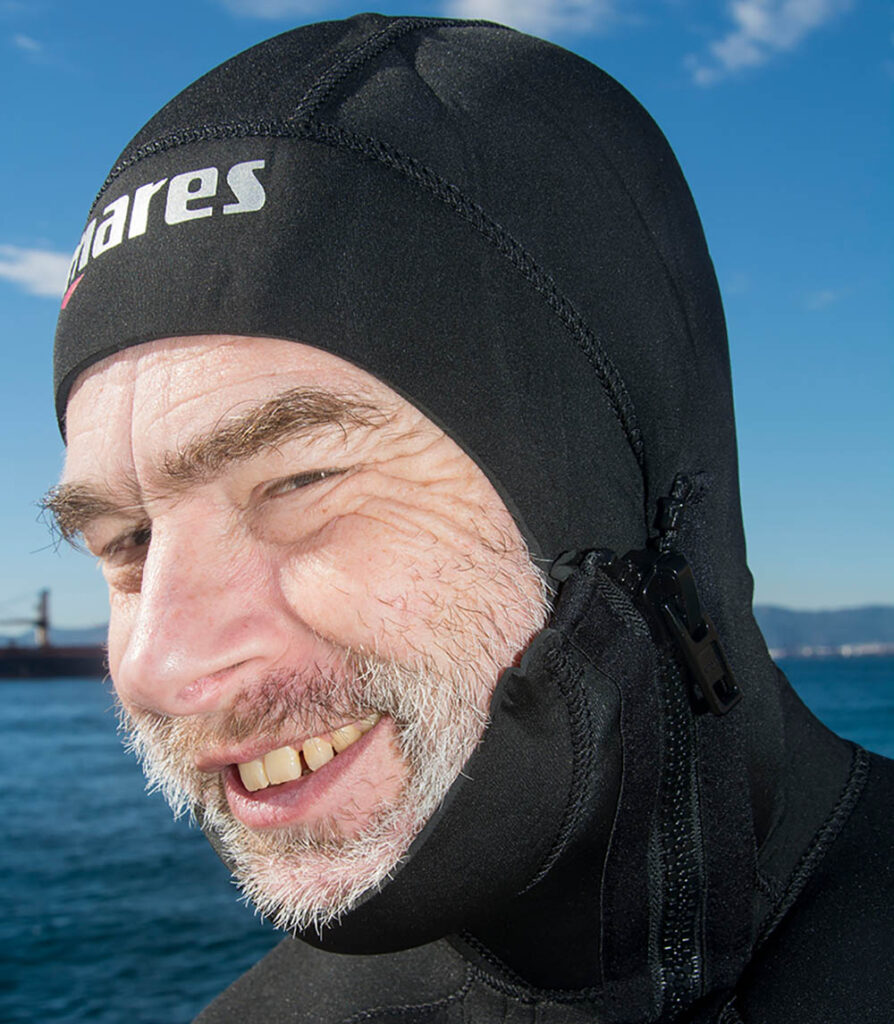 The hood has pin-holes in the top to allow any trapped air to vent automatically. Unlike Mares premium-line hoods, there's no one-way baffle to minimise cold water entering through these holes. Hang the jacket up by the jock-strap and water won't pool in the hood, but will conveniently drain and speed up the drying process.
The long-john has a central zipper. Jacket and long-john zippers are backed by slim flaps to reduce water flow. The long-john has a high neck, and the neck and arm edges are nicely bound. Generous shin-pads are fitted to protect the legs from wear.
Mares make a lot of using a neoprene that provides plenty of stretch. It has also used flex panels behind the knees and at the elbows to prevent the suit creasing here, and pinching or abrading your skin.
As a semi-dry, the Mares Dual has seals made from Glide Skin around the face, wrists and ankles. These just lie flat against your skin, unlike the inverted seals on some other suits.
The suit size is marked inside the wrist-seal, making it easy to identify on a dive-school's rental rail. Slight ridges around the forearms prevent wrist instruments shifting position – these might be simple, but they work well.
In Use
The Dual provides 10mm of insulation around the torso, where the jacket overlaps the long-john. As Mares categorises this as a suit for temperate waters, my question is: what temperature is that?
Winter in Gibraltar yielded welcoming blue skies, warm air temperatures and a nut-crunching 14°C under water, which is why most local divers who can afford a drysuit use one.

Those who can't rely on 7 or 8mm coldwater suits, not 5mm temperate ones. Still, my job, when testing wetsuits, is to find out how long it takes to get cold!
Maybe it's a Brexit thing, but I don't seem to fit European manufacturers' wetsuits very well. The size 4 was just a little large on me, which created a problem with fair testing, as wetsuits depend on a close fit to perform at their best.
On my first dive, of 50 minutes, I was feeling cold towards the end. I could feel water sloshing in the legs. I use shampoo to test whether the water flushes through test wetsuits, and there was none left in the suit when I took it off, indicating a high degree of flushing.
I also realised that the jacket zip had opened and was scooping water down through the neck, a bit of an own goal.
To retest the Dual, I inverted the wrist- and ankle-cuffs. I also donned Mares' Gold Skin vest. This adds 2mm of extra neoprene and has a lining that both sticks to your skin, eliminating flushing, and reflects back lost body-heat.
I spent a comfortable hour at 15m taking photographs. This is quite a severe test of a wetsuit, because you're not moving much and heat-loss in cold water can be rapid. When I removed the Dual this time, the suit was full of shampoo, indicating a much better seal.
Fresh from this much-improved performance, I opted to conduct a final test without the vest.
The Dual kept me warm for an hour, and I could have extended that a little if the pictures had been worth it, and come out a little cold but certainly not shivering.
Conclusion
The Dual is a very comfortable wetsuit to wear in and out of the water for a day's diving. Extrapolating to make allowances for the slightly large fit, which was my fault, and because I feel the cold, this would be a nice suit for temperatures in the high teens on up.
This would include many popular Mediterranean destinations and, of course, the Red Sea, outside the coldest months.
For younger divers going through growth spurts, the Dual could also be an attractive proposition. It's always safer to have your own well-maintained and properly fitting kit, but some parents are reluctant to invest in equipment that their children will outgrow.
Buy an oversized wetsuit or rent an ill-fitting worn-out suit and your kids will freeze, which is unsafe, and not enjoy the sport. It's reckless.
The inexpensive Dual would allow them to use an efficient wetsuit of their own under the conditions I've outlined. For dive schools in a suitable temperature-band, the Dual would be a good rental choice. In the right conditions, this is a wetsuit I'm very happy to recommend.
Thanks to Dive Charters Gibraltar and Gibraltar SAC for testing support, and to Nicky Martinez for photography.
Specs
TESTER >Steve Warren
PRICES > £195, Gold Skin £54
SIZES > Male 2-7, Female 1-5
COLOUR > Black
WEIGHT > 3.6kg, Gold Skin 0.8kg (male M)
CONTACT> MARES
DIVER GUIDE > 9/10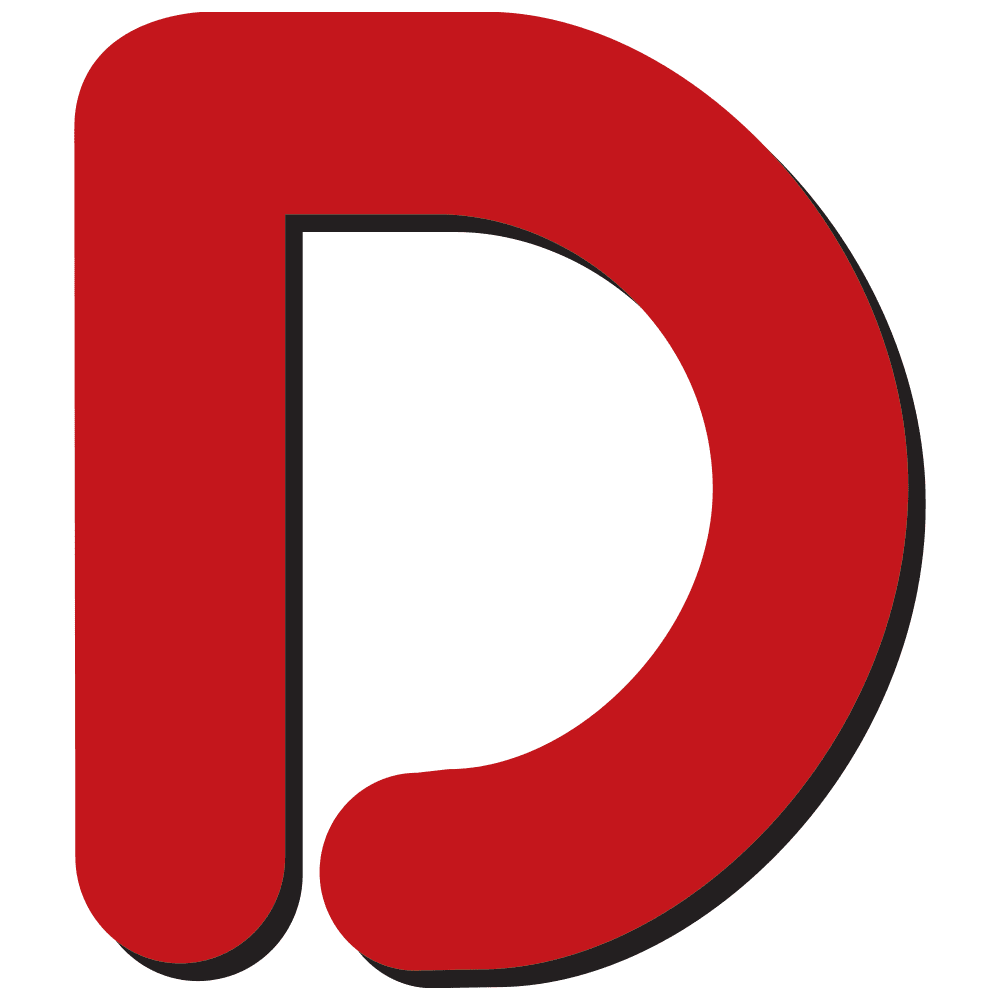 One of the world's longest-established diving websites, Divernet contains a wealth of information about diving destinations, equipment, techniques and much more, as well as daily news updates from around the world.