DIVING NEWS
Brothers diving halted while sharks checked out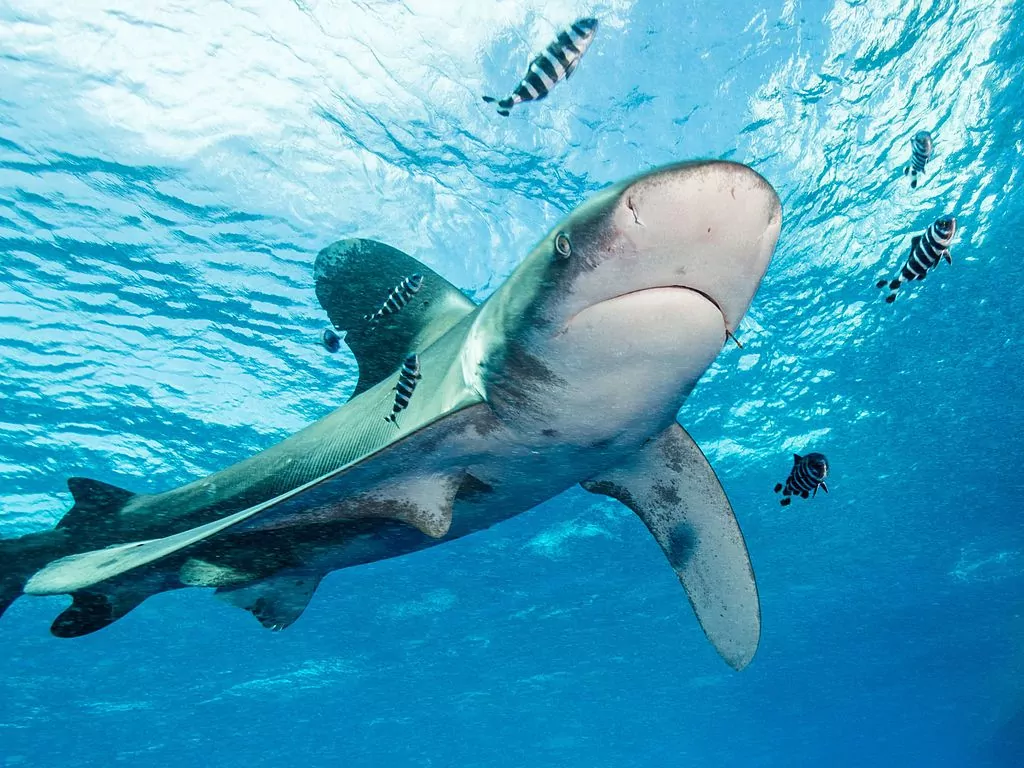 Picture: Alexander Vasenin.
Diving safaris to the Brother Islands in the Red Sea have been prohibited by Egyptian authorities from 7 December until the start of the New Year.
The ban, decreed by the Red Sea Governorate, was said by Egypt's Chamber of Diving & Water Sports (CDWS) to have been imposed while a committee studied shark behaviour at the location "to understand the reasons for the area's environmental changes".
The closure follows two recent non-fatal incidents involving scuba divers and oceanic whitetip sharks at the location. One of these involved a German diver who had his leg bitten in an incident that was videoed and widely circulated online.
"We're pleased that the CDWS has taken action," Angela Nordin, Managing Director of Scuba Travel, told Divernet. The UK tour operator arranges trips to the area on Tornado Marine fleet liveaboards (one such will be described in the January holiday issue of Diver, out in mid-December), although it is unaffected by the ban as it had no more trips scheduled until February.
"Thousands of divers have dived here without incident," said Nordin. "Now there have been had a couple of incidents in a short period of time, and action is being taken.
"This may be just be an individual shark, which is the feeling of our experienced dive-guides. It might simply be down to bad diving practices – the latest incident involved a diver on his own in the blue, and in the other the shark was surrounded by divers and bubbles, so was looking for a way out. There are a huge number of boats at the Brothers these days, and divers must respect their environment.
"This has not affected any of our divers or Tornado Marine fleet, but we have been asking guests to be stricter with safety procedures."
Precautions include making safety stops in the blue at 10m rather than the standard 5m, a depth at which the sharks tend to hang, and stopping at 5m only if close to the reef, with final ascents then made in buddy-pairs for speedy exits from the water.
Tour operator blue o two said in a statement that the closure would affect one of its scheduled trips, and that "any guests impacted will be contacted as soon as possible".
"blue o two firmly believes in following all agreed practices with regards to our liveaboard operations," said the operator, which visits the area using its own liveaboards. "We regularly consult with shark and marine biologists, enabling us to provide the most up-to-date and thorough training for our crews and dive-guides.
"We passionately support marine conservation. We encourage all of our guests to adhere to scuba-diving best-practice while enjoying the opportunity to dive with sharks and other large pelagics."