Three years ago, Divernet reported on the worst-ever ecological disaster in the Indian Ocean diving destination of Mauritius – and now it turns out that the spillage of 1,000 tonnes of oil from a ship was caused by its crew's determination to get signals for their mobile phones.
The Japanese bulk-carrier mv Wakashio, chartered by Mitsui OSK Lines, ran aground off the wildlife sanctuary of Pointe d'Esnyaway while carrying 4,180 tonnes of oil on 25 July, 2020.
As a result of determined clean-up efforts by island authorities, environmental bodies and volunteers the subsequent contamination was contained to about 4% of the island's coastline, covering up to 7.5 miles in the south-east of the island. 
Containment and cleaning operations was rendered more challenging by Covid pandemic-related anti-infection and travel measures. The vessel broke in two on 15 August.
Now the Japan Transport Safety Board (JTSB) has published the final report of its investigation of the incident, and explains why the Wakashio was brought dangerously close to shore.
The ship had not been scheduled to dock in Mauritius and carried no detailed sea-charts of the island, but the investigators reported that it had come inshore repeatedly in an effort to obtain phone reception, demonstrating that the crew's safety awareness was "deficient".
The report included voice recordings obtained from the Mauritius government in which the captain, Indian national Sunil Kumar Nandeshwar, asked a navigator whether reception had been obtained and was told that there was no signal. Immediately after the ship ran aground, the captain was recorded saying: "Now my career is gone."
Nandeshwar and his first officer were imprisoned in Mauritius after the incident and both were later given 20-month prison term after pleading guilty to endangering safe navigation. The captain had admitted to "drinking moderately" during an onboard birthday party before the grounding, while the officer supposed to be on watch had been allowed to stay on at the party instead.
The board recommended that ship crews should avoid unsafe practices such as "approaching shorelines for personal reasons".
UK oil-spills threaten MPAs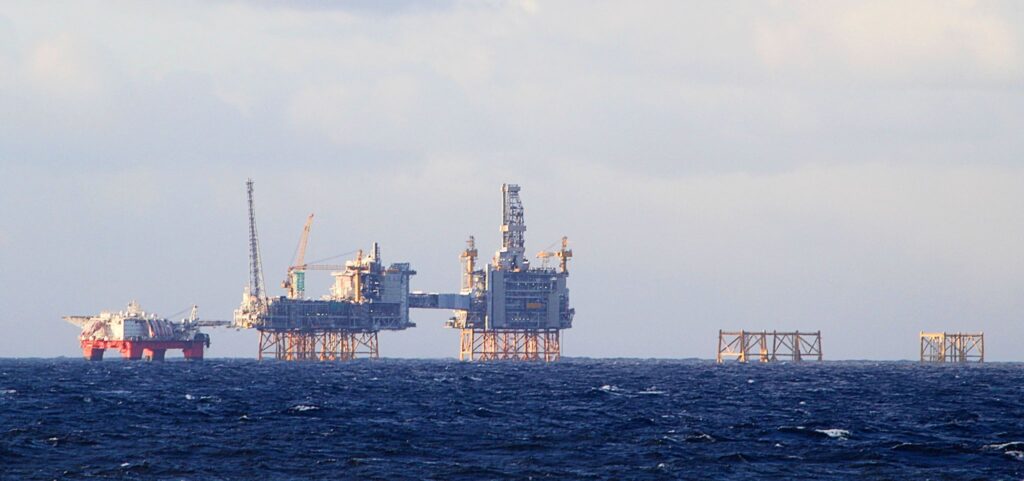 Meanwhile, following the British government's go-ahead for the Rosebank oil and gas field, and its pledge to authorise more than 100 new North Sea oil and gas licences, a new report indicates that more than half of the oil accidentally spilled by offshore operations in UK waters over the past decade has ended up in Marine Protected Areas (MPAs).
​​The report comes from Greenpeace's Unearthed, which analysed official data showing that 551 accidental releases of 273 tonnes of oil and oil products had been reported in fields wholly or partly within MPAs.
This amounted to more than half of the 509 tonnes accidentally spilled and reported in UK waters over the period, typically as a result of equipment failure, damage or human error in the industry.
One in every three oil and gas licences applied for in 2023 sits within or near an MPA, according to a Department of Energy Security & Net Zero (DESNZ) assessment.
"In these sensitive areas, any risk of large oil-spills is deeply worrying, since they could be catastrophic to internationally important marine wildlife and ecosystems," environmental body Oceana's campaigns director Alyx Elliott told Unearthed. "But perhaps just as concerning are the smaller, routine spillages from these developments. 
"These don't make headlines, but they pollute the UK's seas every day. Whales, dolphins and seabirds, including some of Britain's most iconic wildlife, are already subject to a constant flow of this chronic oiling."
Also on Divernet: Puerto Galera's dive-sites given all-clear, Divers confirm Galapagos diesel spill stemmed, Slow response as Solomons oil-slick spreads, Dive-team removes oil from Prinz Eugen