A rare cargo of valuable Roman-era marble building components, from a merchant ship wrecked in a storm off Israel's Mediterranean coast, has been revealed by further storms some 1,800 years later.
Swimmer Gideon Harris spotted the artefacts at a depth of 4m, some 200m off a beach called Beit Yanai near Netanya, a town north of Tel Aviv. He reported his discovery to the Israel Antiquities Authority, which says that what he found is the oldest sea cargo of its kind known in the eastern Mediterranean.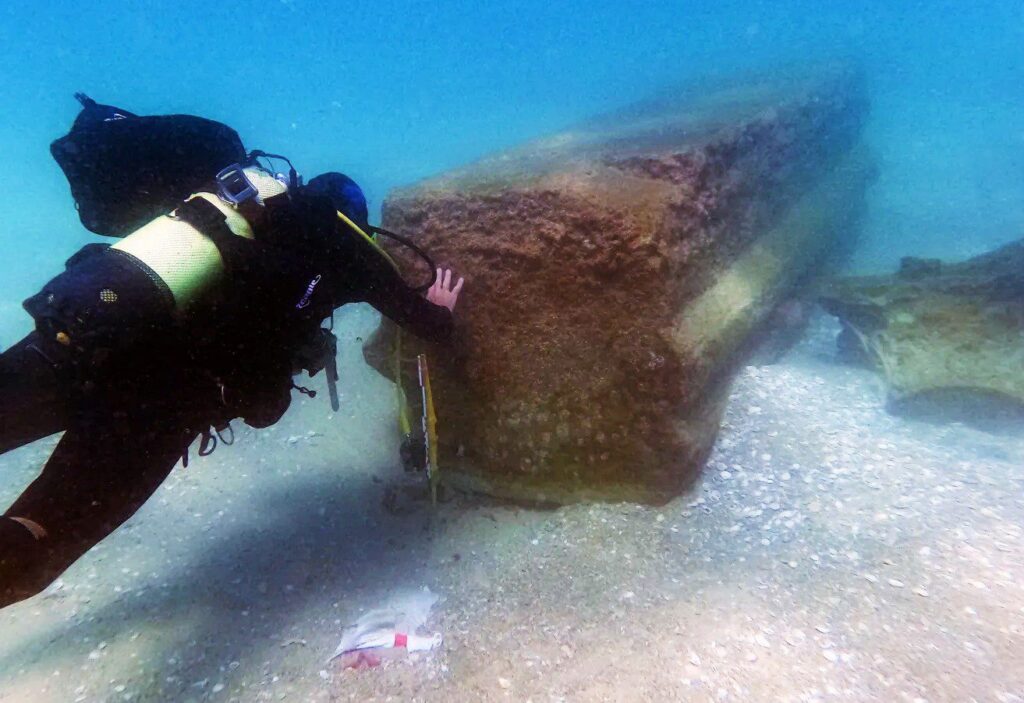 The estimated 44 tonnes of white marble artefacts are in the Corinthian style and included capitals or supports decorated with leaf motifs, partially carved capitals and lintels up to 6m long. The divers from the authority's Marine Archaeology Unit, who have been surveying the wreck-site, say that the architectural elements would have been high-value, and were probably destined to take their place in a public building such as a temple or theatre.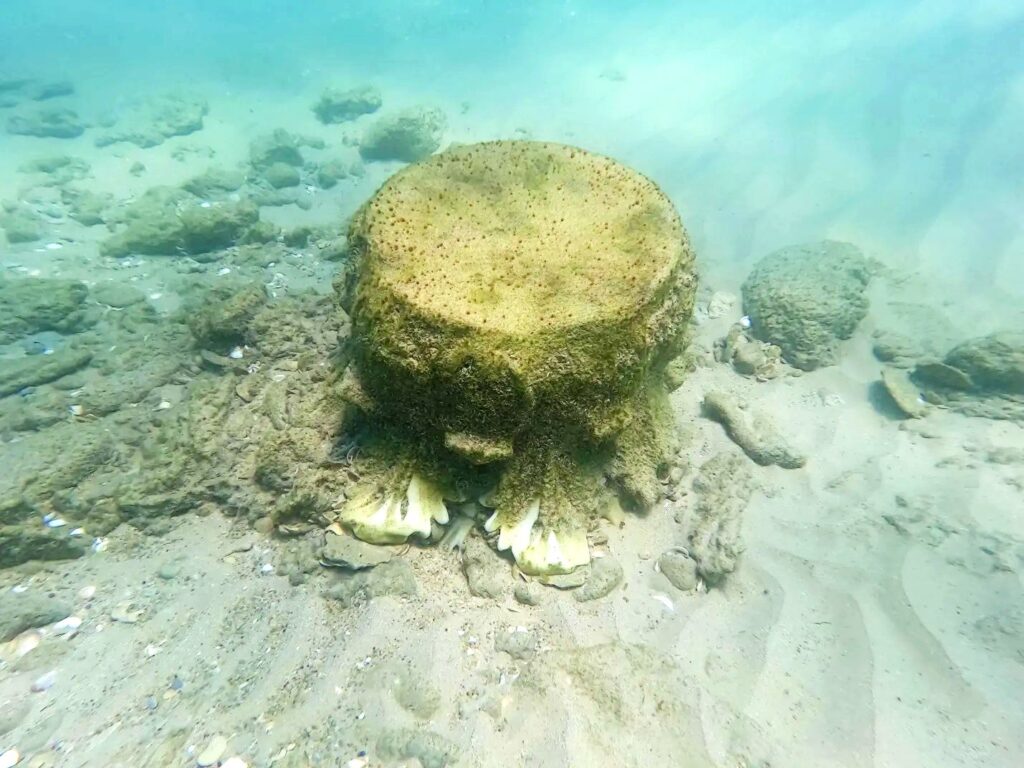 "We have been aware of the existence of this shipwrecked cargo for a long time, but we didn't know its exact whereabouts as it was covered over by sand, and we could therefore could not investigate it," said Koby Sharvit, director of the Israel Antiquities Authority's underwater archaeology unit.
"Recent storms must have exposed the cargo and, thanks to Gideon's important report, we have been able to register its location, and carry out preliminary archaeological investigations, which will lead to a more in-depth research project."
"From the size of the architectural elements, we can calculate the dimensions of the ship; we are talking about a merchant ship that could bear a cargo of at least 200 tons," said Sharvit.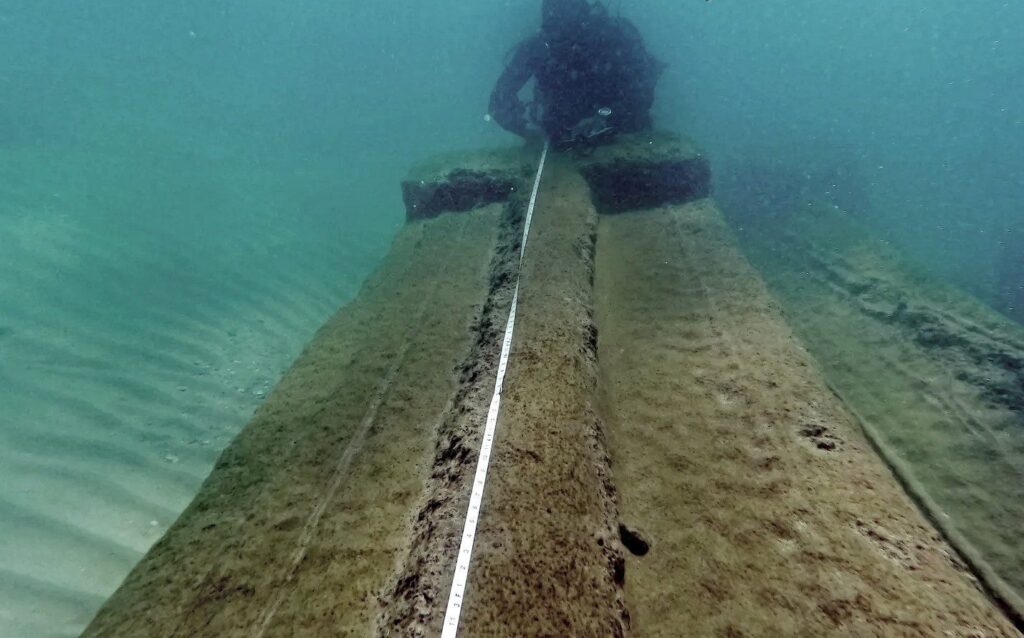 "These fine pieces are characteristic of large-scale, majestic public buildings. Even in Roman Caesarea, such architectural elements were made of local stone covered with white plaster to appear like marble. Here we are talking about genuine marble."
It is thought possible that the ship was bound from Greece or Turkey to Egypt. As to how its crew managed to lose such a valuable cargo, the archaeologists have deduced from the location and the formation and angle of the artefacts that they must have been forced to drop anchor in a desperate effort to prevent the ship from grounding.
"Such storms often blow up suddenly along the country's coast, and due to the ships' limited manoeuvring potential, they are often dragged into the shallow waters and shipwrecked," said Sharvit. As excavation proceeds, the dive-team hope that some of the ship's timbers might have been preserved beneath the sand at the wreck-site.
Also on Divernet: Divers reveal new treasures in Roman 'harbour of vice', Diver retrieves Crusader sword in Med, British wreck contents raised on Costa del Sol, Marbles lost and found, Body found on wreck – head found 120 years later?