Italian freediver Alessia Zecchini has claimed a new world record in the Constant Weight With Bi-fins discipline. She completed a 109m dive in 3min 38sec at the recent Secret Blue international depth competition in Moalboal, Cebu in the Philippines.
The dive broke her own two-day-old record of 107m, set on a 3min 26sec dive on 29 March and surpassing the previous AIDA record by a 10m margin.
That record-holder was French diver Marianna Gillespie, whose 97m dive was carried out last summer at the AIDA World Championship. Zecchini's new record is pending doping-test results – normal procedure for all AIDA world-record attempts, says the world governing body.
In the CWTB discipline the freediver dives to the targeted depth and back up using bi-fins and/or their arms. Since 2019 Zecchini has also held the AIDA 98m women's Free Immersion record, in which the finless freediver pulls on the line to descend and ascend.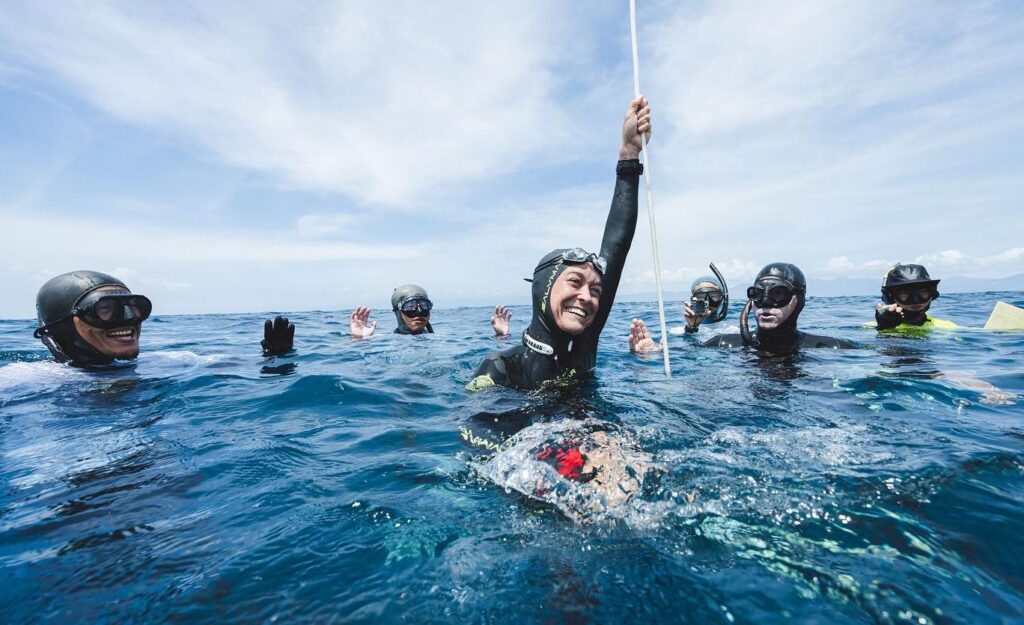 For a time the freediver also held the AIDA women's world record in what is reckoned to be the most challenging of freediving depth disciplines, Constant Weight Without Fins. She is the subject of 2023 documentary The Deepest Breath, due to air on Netflix at a future date.
The Secret Blue competition, organised by a freediving school in Taiwan, had been postponed for three years because of the Covid pandemic. "I dedicate this wonderful dive into my beloved blue to the sea, because it's the immense love I have for it and for freediving that has given me ever more unique and wonderful emotions," said Zecchini after her dive.
Also on Divernet: 10 Top Tips For Freedive Equalisation, Bare-Skinned Freediver Cracks Ice Depth Record, The Best Freedive In The World, Freedivers Seal Longest Underwater Kiss