DIVING NEWS
Run-off is latest threat to GBR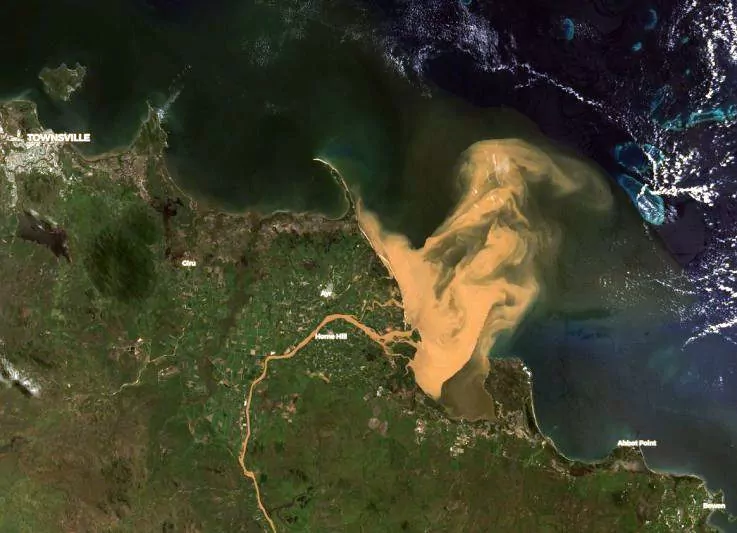 Picture: NASA.
As if Australia's Great Barrier Reef hadn't been hard-enough hit by the effects of climate change in the form of bleaching events and storm damage, the latest challenge it faces comes from a gigantic plume of polluted run-off from the mainland.
Caused by sustained above-average rainfall raising river levels, this flood of muddy and polluted water has stretched along the entire coast of north-east Queensland from the Whitsunday Islands to Cape Tribulation. Aerial views of the event have been captured on remarkable NASA satellite images.
The biggest river responsible, the Burdekin, is said to have a catchment area the size of England.
Cloudy water has reached as far as 40 miles over the reef, blocking out sunlight and smothering the corals with sediment that includes pollutants.
There is one upside to the event, however, according to scientists – the cool river water and sedimentary clouds blocking out sunlight might at least help to prevent overheating of the sea in the short term.