The effective abandoning of Mexico's Guadalupe Island to all activities other than commercial and illegal fishing will lead not to the protection of great white sharks but to their "extermination" – at what many divers regard as the world's best white shark location.
Also read: White shark cage diving set for Nova Scotia
So says Mike Lever, owner of Nautilus Dive Adventures, one of the cage-diving operators whose liveaboards would be barred from Guadalupe under a new five-year biosphere reserve management programme claimed to outlaw diving and sports fishing.
But Lever denies that the closure of the park is already in force, as reported on Divernet on 19 January – because he contends that such an action would be illegal.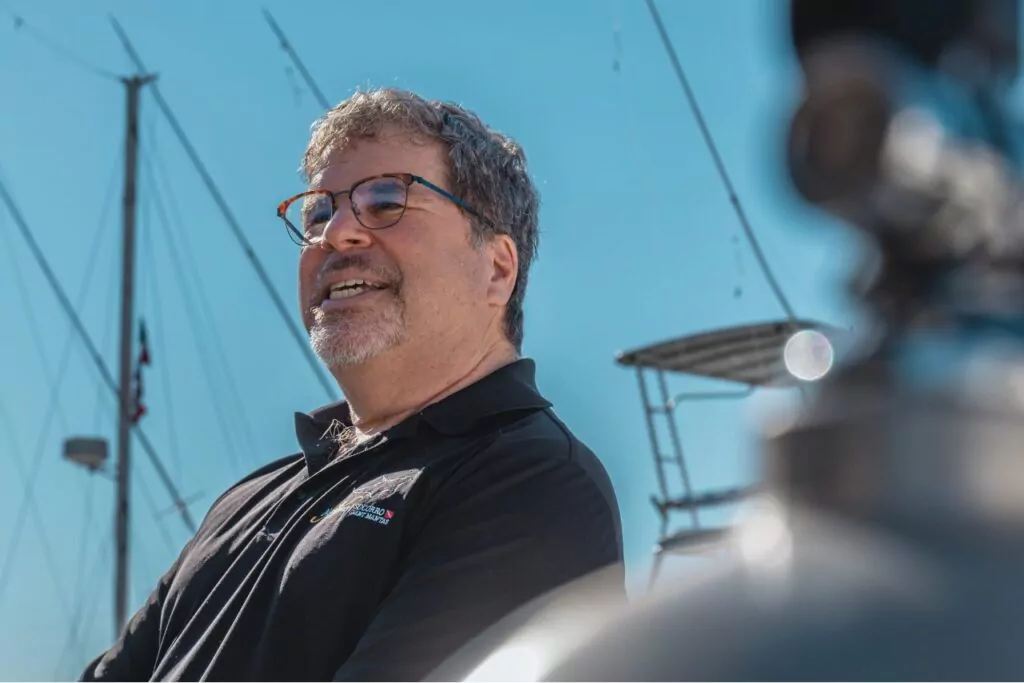 "The park is open – this is verifiable through any Mexican attorney familiar with environmental law," he has told Divernet. "The temporary closure ended 1 January – the government is illegally trying to push through a new management plan that will allow commercial fishing to continue but stop all tourist activities.
"If it is successful, it dooms the shark population to extermination from poaching and illegal fishing – we're fighting that in court, and with every resource that we have.
"Its process is illegal in that it is required to consult with the consejo (council of stakeholders), hold public hearings and such. It can't just write a management plan and make it the law!"
Costs of closure
Guadalupe lies 160 miles into the eastern Pacific from Baja California, has been visited regularly by dive-operators since 2001 and has been a marine reserve since 2005. Great whites, often large individuals in the 25-50 age range, feed on seals and other pinnipeds in the area, especially between November and June.
Mexico's National Commission of Natural Protected Areas (CONANP) administers the park, and its announcement of the permanent closure to dive-boats cited "bad practices" including the use of "attractants and observation cages".
In its earlier report Divernet cited Lever's long-held stance that the regular presence of shark-diving boats deterred poachers and facilitated scientific study at Guadalupe, and that closure would cost the local economy and the marine park itself up to US $25 million a year in lost fees.
The operators have not presented an entirely united front since the marine park was temporarily closed last year – there has been an element of blame-gaming for the incidents said to have brought them under fire from the authorities, and finger-pointing for alleged inequalities in fighting the ban.
For his part, Lever insists that his concerns are now solely for the sharks' survival rather than about maintaining cage-diving operator profits, and says that he has in any case remodelled Nautilus commercially to compensate for the interruption to Guadalupe cage-diving.
"We have already pivoted our business, with new products like glamping and luxury camping with the most extraordinary whale interactions on the planet," he says. "Our airplane-supported mobula ray and orca trips have mostly sold out and our marlin Mexico Sardine Run trips are doing well. Socorro is very popular.
"But what keeps me up at night is my intense worry that this unique population of great white sharks is going to be exterminated by poachers and illegal fishing. I fought like hell for Socorro 20 years ago – it's time now to fight like hell for these white sharks."
Spread the word
Lever is urging divers to spread the word about Guadalupe and to watch an informative 15-minute Ocean Talks video by Carlos the Malibu Artist that sums up the situation as he sees it.
While acknowledging that up to six sharks might have been injured or died over 22 years in connection with cage-diving interactions, the video puts this into the context of an estimated 300,000 cage dives, with the benefits these have brought in terms of cash, education and shark protection. It also suggests that lessons learnt have brought improved regulation in the wake of each rare incident.
Chumming was banned and, because the Guadalupe sharks were naturally well-fed, operators needed only to use frozen tuna head as an attractant, it says. No touching of the animals was allowed, and venturing outside cages was stopped some years ago.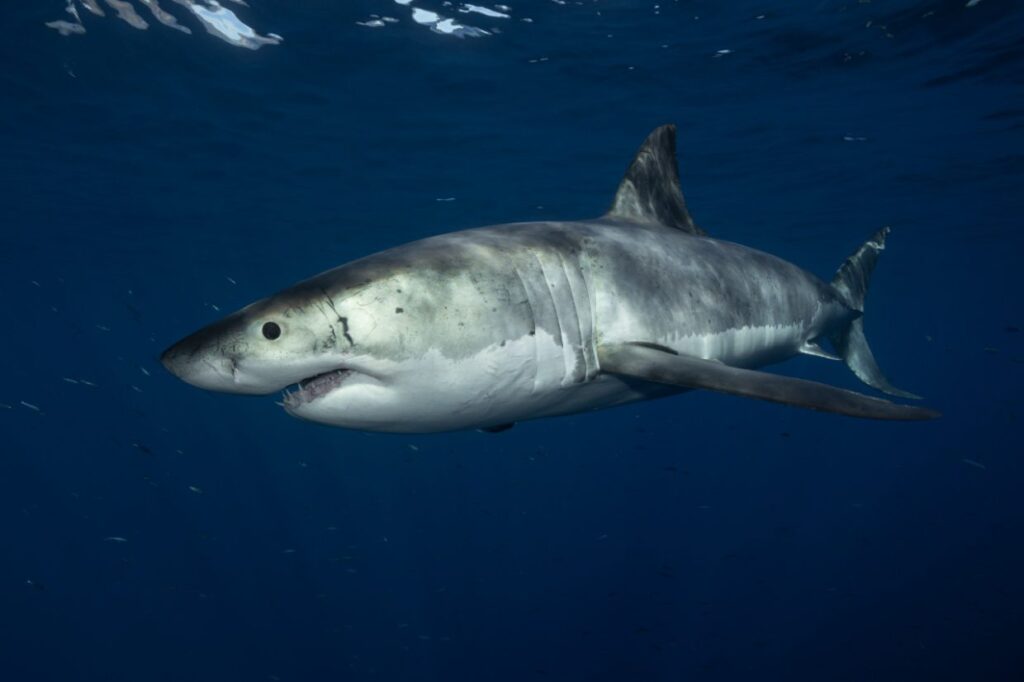 The video also maintains that the marine park has been effectively abandoned by the authorities since the outbreak of the coronavirus pandemic, and that although scientific studies of the sharks were meant to have been carried out in that time, no such reports have yet been published.
With CONAMP known to be under-funded and under-resourced, and commercial fishing still allowed, the fear now is that the large-finned great white sharks of Guadalupe will also prove irresistible to criminal groups conducting illegal fishing operations.
Also on Divernet: My Great White Adventure, Great White Shark Captivates Freedivers, When Hunter Becomes Prey