With great white shark cage-diving enthusiasts no longer able to visit Guadalupe in Mexico, their prospects have become limited largely to Australasia (see below) and South Africa.
But now a new possibility is being offered a seven-hour flight from the UK in eastern Canada, where Atlantic Shark Expeditions (ASE) launches the first such venture there this summer.
Based out of Liverpool, Nova Scotia, the business will charge participants Canadian $395pp (about £236) a day to cage dive on snorkels with great white sharks throughout the months of August, September and October.
The company says its expeditions are "all about exploration and discovery, as we still have so much to learn about the great whites in the region", while guests on its day-boats will have the opportunity to learn from "leading shark experts" and contribute to shark-conservation research.
Boats are set to depart daily on seven-hour trips from 9.30am, weather and shark activity allowing. Guests, who can be as young as 10, are supplied with mask, snorkel, 7mm wetsuit, gloves, hoods and boots. Water temperature is likely to be in the 11-17°C range, getting notably cooler by October, with visibility ranging from less than 1m to 9m.
Authorised to research
The enterprise was started by shark expert Dr Neil Hammerschlag, a marine ecologist who works at the University of Miami, and Art Gaetan of White Shark Research Charters, who is also a catch-and-release sea-angling skipper.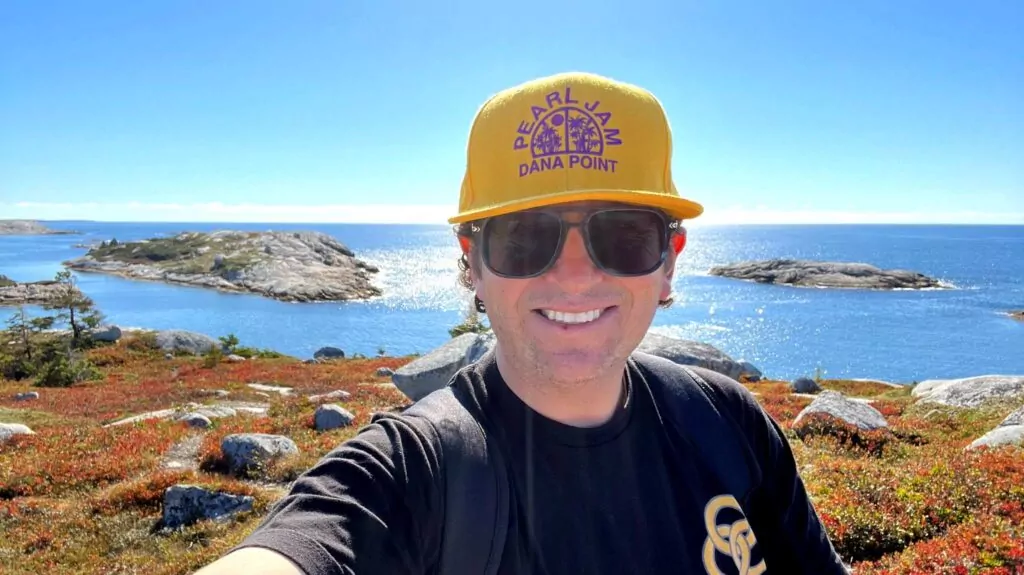 ASE says it has been authorised by the Canadian government to conduct scientific research with great whites under the Species at Risk Act: "Ecotourists have the privilege of joining researchers on boat-based expeditions to search for sharks, view sharks from the boat and/or under water from the cage, learn from the research team, and observe scientific activities," it says.
Apart from stressing its marine-biological credentials, ASE is prepared to counter anti-shark-cage diving arguments. It insists that it will not "intentionally" feed sharks, though chumming will be employed, and will vary the sites visited, keeping at least three nautical miles away from swimming or surfing beaches to avoid any type of Jaws scenario (the book/film was also set in the North Atlantic, off Massachusetts).
"Dive experiences with sharks can lead to pro-conservation behavioural changes in people," insists the operator. "In addition to research, ASE expeditions are designed to shift negative public perceptions of sharks as well as enhance public understanding and appreciation of sharks… Our expeditions also help demonstrate sharks are worth more alive than dead."
The closest airport is Halifax Stanfield International Airport (YHZ). Find more at Atlantic Shark Expeditions, and for accommodation and other things to do in Nova Scotia check here and remember that there are also plenty of scuba-diving opportunities in the peninsula in summer, with 36 dive-sites listed by PADI.
The Rodney Fox way
Big Animals Expeditions, meanwhile, is taking a more familiar great-white encounter route by heading for Australia just after Christmas (27 December to 7 January 7th, 2024). Amos Nachoum, who has been diving with Rodney Fox Shark Expeditions on the continent for more than 40 years, is inviting eight deep-pocketed "adventure photographers" to join him on his peak-season expedition.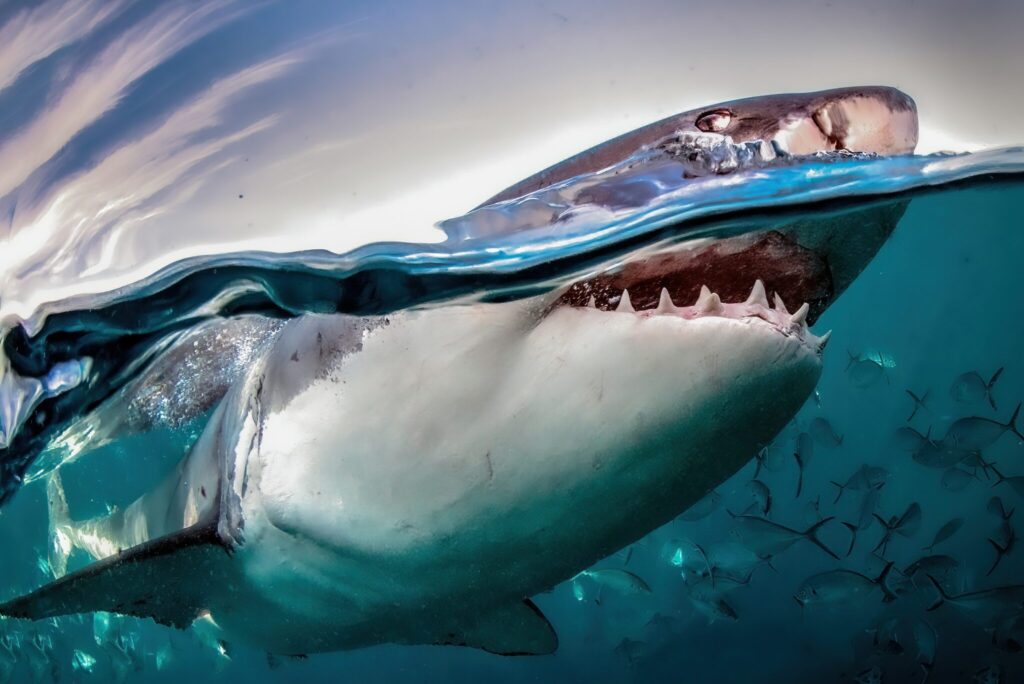 The seven-night liveaboard trip runs out of Adelaide and features encounters with both white sharks and seals. Expect temperatures in the 15-17°C range and 15-20m vis.
What is different with Fox is that during the six diving days guests use scuba and spend equal time between a surface cage and a bottom cage positioned 12-24m deep, in groups of four.
Also including two nights in a city hotel, dive-gear hire, taxes and fees – not to mention Nachoum photography coaching (example above) – the trip will cost a cool US $13,800 (£11,000) plus flights and transfers. Details at Big Animals – or go your own way with Rodney Fox Shark Expeditions.
Also on Divernet: How Cage-Diving Can Be Positive For Sharks, Guadalupe Shark-Dive Ban Made Permanent, 'Time To Fight Like Hell For White Sharks', My Great White Adventure