DIVING NEWS
Vast deepsea coral reef surprises scientists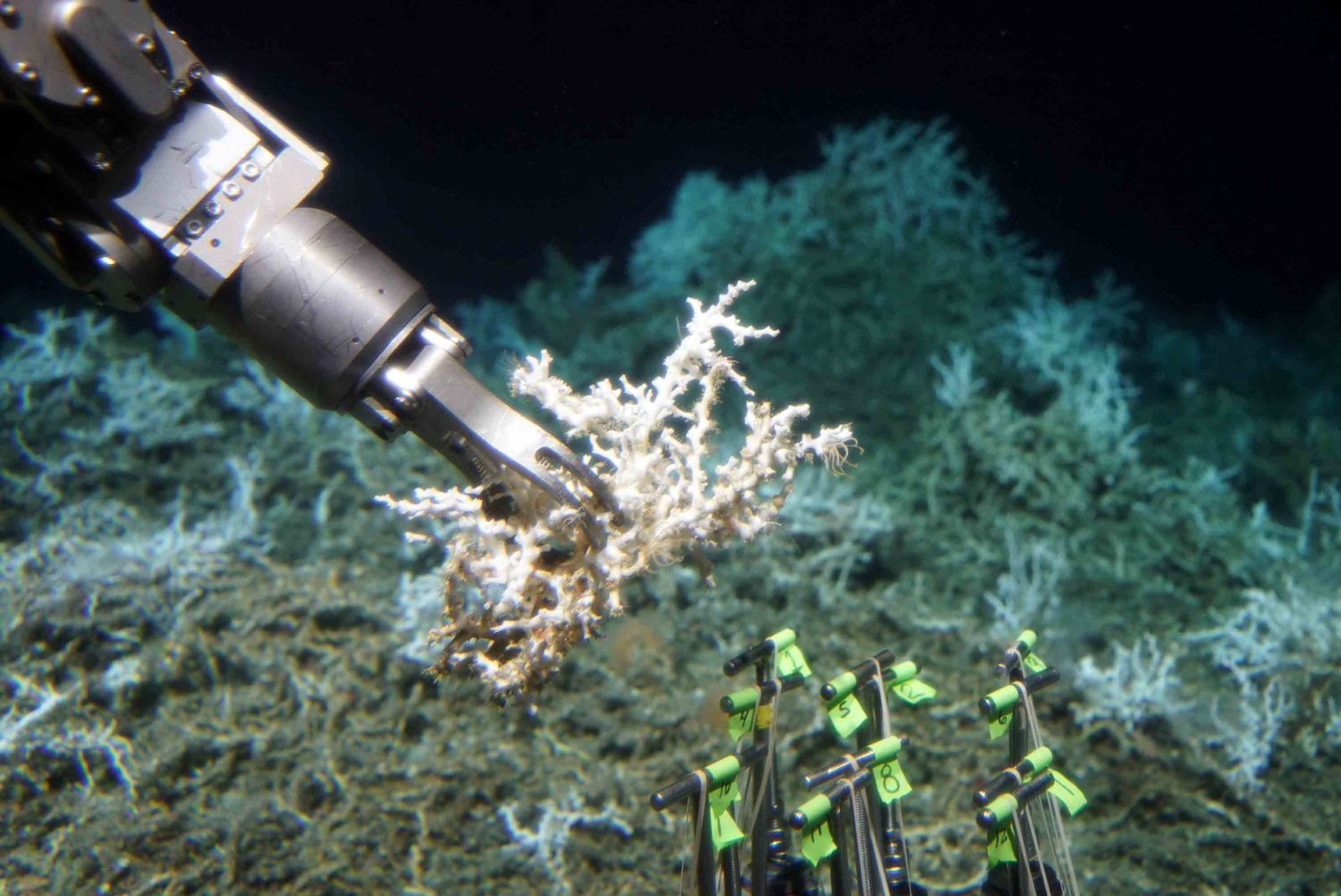 Alvin collects Lophelia pertusa samples from a mound of dead and live coral. (Picture: Woods Hole Oceanographic Institution)
Just when we think we're getting a handle on the world's oceans, an unexpected discovery emerges to subvert scientists' understanding.
A previously unsuspected "gas-powered" coral reef, estimated to be at least 85 miles long, has just been discovered in the Atlantic off the USA's south-east coast.
The find was made on 23 August by scientists from the National Oceanic & Atmospheric Administration, the Bureau of Ocean Energy Management, and the US Geological Survey.
Their 15-day expedition on the research vessel Atlantis was part of a five-year project called Deep Search off the Atlantic coast between Virginia and Georgia, with the reef found off Charleston in South Carolina.
Following up on the observation of "deep mounds" on a previous expedition, the researchers were amazed when an eight-hour dive in their manned submersible Alvin revealed evidence of "deepwater coral reefs and mounts, massive submarine canyons and cold-seep communities that rely on the energy from natural gas rather than sunlight to fuel productivity."
Thought to date back to pre-human times, the reef appears to consist mainly of Lophelia, the dominant reef-forming coral in the deep sea, but a total of eight species were identified on the dive, including Enallopsammia, Madrepora and various octocorals.
The scientists described the reef as unlike any they had seen before, and expressed surprise that it could have remained hidden from view for so long.
The discovery is seen as especially significant at a time when the Trump administration is looking to lift bans on licensing businesses to drill for oil and gas in offshore areas of the Atlantic and Arctic oceans.
The Deep Search project aims to identify vulnerable areas of seabed that should be exempt from any such exploitation.