DIVING NEWS
Wreck diver completes tugboat mission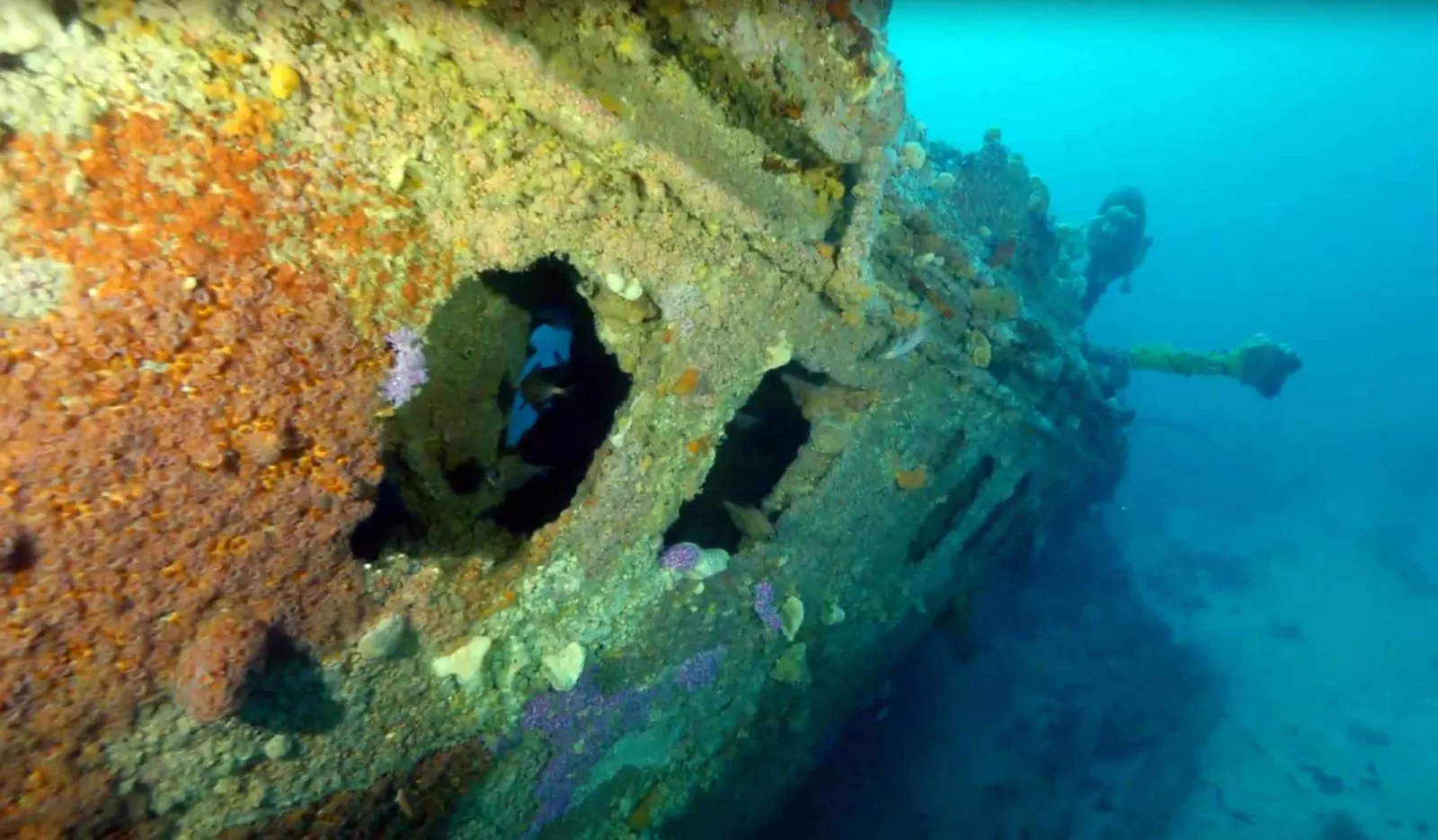 Picture: OzDiverDown.
An Australian scuba diver has confirmed the identity of a celebrated 41m tugboat that sank more than 100 years ago off South Australia.
Four years ago Steve Saville found and dived the wreck of what he now knows is the Nyora steam tug, at a depth of 50m more than 30 miles off Cape Jaffa, which lies between Adelaide and Melbourne.
He had spent three years trying to pinpoint the tug's location, eventually finding it by scanning an area of seabed indicated by marks left by the only two survivors and information from local fishermen.
However, he was unable to follow up on a brief initial air dive because of other work and wreck-research commitments. Then last December he made a series of trimix dives, but was hampered by persistent poor visibility at the site.
Saville resumed diving this February, but only now has he been able to obtain clear footage confirming the identity of the wreck.
The Nyora was built in South Shields in England in 1909. Owned by Huddart Parker & Co, it was said to have been one of the best-known tugs operating out of Melbourne at the time.
It sank in exceptionally stormy winter weather on 9 July, 1917, while towing the Astoria. This motor sailing ship had arrived in Sydney from Portland in the USA with a large consignment of timber, but its engines had then failed.
After towing the Astoria all the way from Sydney to Port Pirie on Australia's west coast to unload, the two vessels were making their way back to the east coast.
Nyora began listing, believed to be because its coal had shifted, and when its engine-room was breached by waves Captain William McBain ordered his crew to detach the Astoria and abandon ship.
By then the tug was listing too much to lower the lifeboats, however, and the Nyora took 12 of its 16 crew with it as it went down.
McBain and Able Seaman Gordon Lansley had been thrown into the sea and managed to reach a damaged upturned lifeboat, along with two other crewmen who later died from exposure.
The conditions made it impossible for the Astoria crew to effect a rescue, but McBain and Lansley used a plank to row towards land overnight and were eventually spotted by two lighthouse-keepers, who won acclaim for rowing out in rough seas to rescue them.
Saville has shared news of his discovery with descendants of the survivors and lighthouse-keepers, and is planning to host a dinner for them in July.