archive – Caribbean
Keeping faith after the storm
Should travelling divers scrub a prime dive destination from their holiday wish-list after a force of nature like a hurricane has done its worst? No, check the facts first, suggests LISA COLLINS – you might just be missing a trick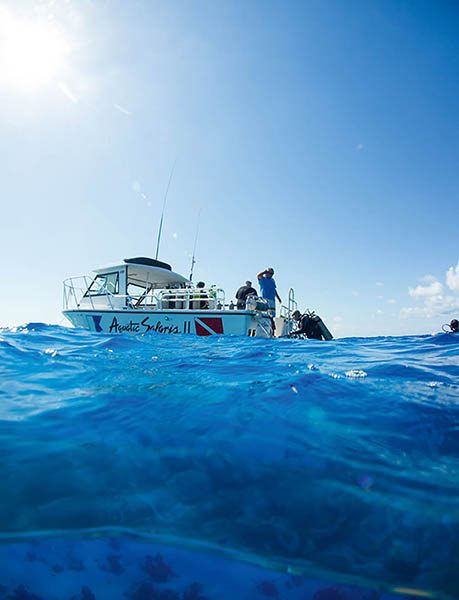 AT THE BEGINNING of a workshop I was teaching in Indonesia in early September, one of the guests commented on the potentially devastating predicted path Hurricane Irma seemed to following across the Caribbean.
I had been travelling for two days and out of contact, so had no idea about this hurricane. Owning a property in Providenciales (Provo, as the locals call it), an island in the Turks & Caicos Islands (TCI) chain, and with many friends there, I spent sleepless nights tracking the devastation as the category 5 hurricane cut a horrific swathe through a large area of the Caribbean.
The chain of islands that make up TCI are located below the Bahamas and north of the Dominican Republic. They are the sort of places featured in high-end travel mags and ads for dream-holidays, with picture-perfect white-sand beaches and turquoise water.
I waited anxiously for news of the island in the hours after the eye passed directly over. Slowly, friends checked in and photos were posted. I was shocked to see an aerial shot of Provo, taken by satellite and showing the difference in the shoreline and reef in the 48 hours before and after the hurricane had hit.
Ninety per cent of the island was left without power and many communities were wiped out, with structural damage widespread. Thankfully no-one died or was seriously injured, although many were left homeless.
My own property was heavily damaged and, as photos finally came through from my neighbours, the power of the storm became clear.
The TCI islanders and residents are, by nature, extremely resilient. They are strong and supportive of each other, and the whole community helped those less fortunate or with more badly damaged property to get their lives back together. Within days of the hurricanes, the strong message "WE ARE OPEN!" was resonating through social media and tourism website platforms, with photos and videos being posted showing those beautiful white beaches and turquoise water synonymous with the Turks & Caicos Islands.
Most of the resorts on Provo, the main tourist island, carried out necessary repairs straight away and are now operating as normal. Provo is known as a culinary hotspot, with hundreds of superb restaurants for such a small island, and many of these had soon reopened.
Tourism is the main provider of jobs, and scuba-diving one of the most popular activities around TCI.
Having dived all over the Caribbean, I know the damage hurricanes have done to reefs across the region, and this was another matter of concern.
Very intense hurricanes such as Irma and Maria can generate waves in excess of 20m. Below the surface, what happens beneath those waves can be very destructive. The currents and turbulence created can last for up to a week after the hurricane has passed by, and the currents created can extend as deep as 300m, destroying coral, breaking up shipwrecks and even sometimes relocating them, as well as displacing huge volumes of sand from the seabed.
In my opinion TCI has some of the best diving in the Caribbean, offering amazing visibility, healthy reefs, huge numbers of fish and sharks. So I was naturally keen to find out whether those reefs remained among the world's most beautiful, or had suffered catastrophically.
Hurricanes typically approach the islands from south to south-east. Those parts in Irma's direct path sustained the most damage. One of the most famous is at French Cay, around 18 miles south of Provo. It's a very small, low-lying island that is a protected wildlife sanctuary, located on the south wall of the Caicos Banks barrier reef.
This area is more exposed to the sun than most in TCI, and so produces more vibrant and prolific corals. French Cay is known for sharks – grey reef sharks are abundant on nearly every dive, with lemon, hammerhead, bull and tiger sharks making appearances now and again.
The visibility is usually incredible, at 40m-plus. The last time I dived at French Cay, we were followed by several sharks for practically the whole dive.
Healthy, colourful sponges, black coral and seafans covered the wall, extending hundreds of metres down.
Large schools of snapper, grunt and barracuda swam in the blue. Sunlight streamed down onto the white sandy bottom – such a stunning dive-site.
SO I SPOKE TO Kelly Currington, who works for the Aggressor Fleet's Turks & Caicos liveaboard, to see how French Cay had fared after the storms.
Kelly had been diving there just days after the two hurricanes had passed over, and told me it looked as if a bomb had exploded! French Cay had been in the direct path of the eye of Irma. The waves had broken coral into rubble, and a lot of the sponges and soft corals had gone. Visibility had reduced tremendously, with sand raining down on the dive-site.
The good news, however, was that the marine life remained there in abundance. The hurricane had done little to affect the sharks and fish – apart from a marked increase in the numbers of lionfish.
These had obviously been brought up from deeper waters, which they are known to inhabit, on the upwelling currents caused by the storms. Clare and Alan Jardine, owners of Dive Provo, told me that they hadn't managed to get out to French Cay because the conditions weren't ideal for day-boats, but had started diving local areas from mid-October.
Most resorts in fact close from early September to the middle of October to conduct repairs and improvements during the quiet season, so it wasn't surprising that diving had only just restarted.
CLARE GAVE ME the very encouraging news that the main scuba-diving areas around Provo for day-boats, West Caicos and North-west Point, were undamaged and seemed to have fared incredibly well.
Visibility had been variable but mostly good. Marine life was normal at both places (there are several dive-sites in both of these locations).
I have dived in both areas many times and love the sites there. Again, sharks abound, the corals are healthy, colourful and abundant and there is always plenty of marine-life. The dives in both areas are wall-dives and number among the most beautiful and easy I have ever done.
With clear, warm sea, a white sandy bottom, and a huge array of contrasting colours with bright orange, pink, red and yellow sponges, purple seafans, schools of yellow-striped snapper, coral grouper and rainbow runners, the diving there always brings a sense of peace and contentment.
Sanbore Channel is another favourite dive area of mine, with two equally spectacular dive-sites, while Tons Of Sponge is a lovely dive along a wall that starts at around 12m under the mooring.
Full of soft corals and fish-life, it is always a place to find Caribbean reef sharks.
Sand Chute is, again, a wall-dive, with sand gullies sloping down from the top of the wall between the reef. Giant barracuda and schools of snapper are often seen there. Pelagics – rays and sharks – are frequent visitors.
The last time I dived there I saw a roughtail sting ray with a 3m wingspan.
I had never seen one before and was both in awe and afraid of its size, recalling Steve Irwin's unfortunate encounter.
I had always dived Sanbore with Steph and Bill Wallwork of AquaTCI, so I asked them how the area had been affected by Irma. Again, I was delighted to be told that it hadn't been affected at all, and remained as beautiful as ever.
Steph also told me that she and Bill had been out to French Cay in the past week, and was happy to report that the damage was less bad than first thought. There was rubble, but it had settled and the visibility had improved considerably.
A lot of the seafans at G-Spot had gone after Hurricane Ike in 2008, to be replaced by black coral, and it was this that Kelly had reported had been damaged.
Perhaps this was Nature's way with regeneration, and something else will soon start to grow in its place.
Double D seemed to be less damaged, with no apparent effect on the marine life. Steph also reported North-west Point and West Caicos as showing little visible damage, and there being plenty of fish activity, as normal.
Thunderdome is a very popular site, having been the set for a French TV competition show that was canned after the first few episodes. Large structures have now become artificial reefs full of marine life.
A huge school of yellow-striped snapper inhabit the actual dome and allow you to view them very closely.
By approaching slowly and lying in the sand beside the structure, the whole school will gravitate towards you and come within inches to check you out.
It's a really cool experience, eye-balling so many fish.
CLARE DIVED THERE a few weeks after the hurricanes, and told me that the sites were intact and looking almost as if no storm had passed through.
She was happy to have the site almost
to herself, as it's a popular one with the two large all-inclusive hotels that have their own dive operations, and both were closed for the off-season.
The final regular stop for dive-boats is the Grace Bay area, where most of the hotels are located.
Lying off an impossibly beautiful, soft and strikingly bright-white beach, both Aquarium and Coral Gables are used for try and training experiences mainly, but are still lovely gentle dives, with plenty of marine life – giant barracuda, nurse sharks and turtles are frequent visitors.
Clare from Dive Provo reported that both sites were virtually unaffected, apart from variable visibility, and I saw a beautiful photo taken of a turtle bathing in sunrays taken that day at Coral Gables.
It seems that the quality of the diving in Provo has barely been affected, though one consequence of the storms may be that new shipwrecks and treasure could have been uncovered by the displacement and movement of sand.
After watching Discovery Channel's Cooper's Treasure, in which a lot of treasure and a huge Columbus-era anchor were found off West Caicos, I will certainly consider taking a metal-detector down with me next time I dive TCI!
FACTFILE
GETTING THERE: BA flies direct into Providenciales, (with a short stop in Antigua) from London Gatwick. There are also many connecting flights via US gateway cities.
DIVING & ACCOMMODATION: Provo's many hotels and guest cottages, mainly in the Grace Bay area, suit different budgets. Dive operators range from one- to multi-boat operations (aquatci.com, diveprovo.com, flamingodivers. com) and Aggressor and Explorer Ventures offer liveaboard options, aggressor.com, explorerventures.com
WHEN TO GO: Year-round, but Caribbean hurricane season is July-November, with September to mid-October more susceptible to rain. This is when most hotels and dive operators close for maintenance. The last hurricane before Irma and Maria was Ike in 2008. Water temperatures range from 26°C in January to 28° in September.
MONEY: US dollar
PRICES: Flights around £560 return. BA offers flight/ hotel packages from £947 pp in May. Expect to pay around £440pp for 10-dive packages. Aggressor Fleet has six-, seven- or 10-night packages from US $2795pp.
VISITOR INFORMATION: turksandcaicostourism.com
Appeared in DIVER January 2018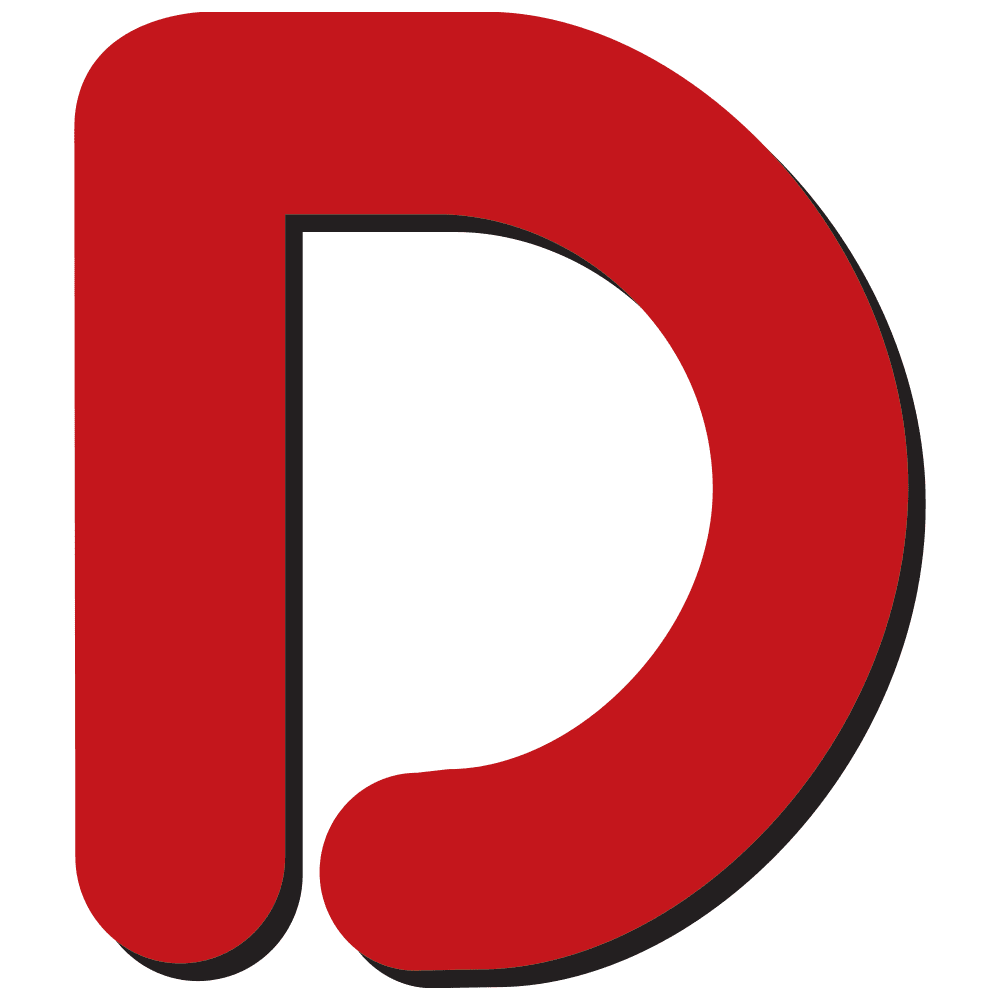 One of the world's longest-established diving websites, Divernet contains a wealth of information about diving destinations, equipment, techniques and much more, as well as daily news updates from around the world.