Scientific research from Australia hailing the benefits of great white shark cage-diving appears to contradict suggestions by the Mexican authorities responsible for closing hotspot Guadalupe Island recently that the practice is unsustainable.
A new report by Flinders University highlights what it says is the successful management of shark cage-diving in the Neptune Islands off the Eyre Peninsula, the only place in Australia – and one of the few now remaining in the world – to offer the activity to tourists. The area has become an international focal point for white shark research, says the university.
Also read: White shark cage diving set for Nova Scotia
Evidence-based rules and guidelines set out under South Australia's White Shark Tour Licensing Policy are ensuring that shark cage-diving is environmentally sustainable and socially responsible, it says.
Working in co-operation with the state's Department of Climate, Environment & Water, the researchers tracked the effects of cage-diving tourism using 20 years of data collected by the two tour operators, Rodney Fox Shark Expeditions and Calypso Star Charters, and eight years of scientific monitoring and research.
The study states that shark tourism offers "the potential to contribute to species conservation through community involvement and education, increasing conservation behaviour, and can substantially contribute to regional economies, even in developing countries".
And its key finding is that increasing shark residency in the late 2000s co-incided with a rise in cage-diving activity by operators based in Port Lincoln.
Good Industry Practices
"White shark residency has returned and remained at baseline levels since 2013, showing that adequate regulations and good industry practices can minimise impacts on white sharks and ensure long-term sustainable wildlife tourism," said Prof Charlie Huveneers, director of Flinders University Marine & Coastal Research Consortium and leader of the Southern Shark Ecology Group.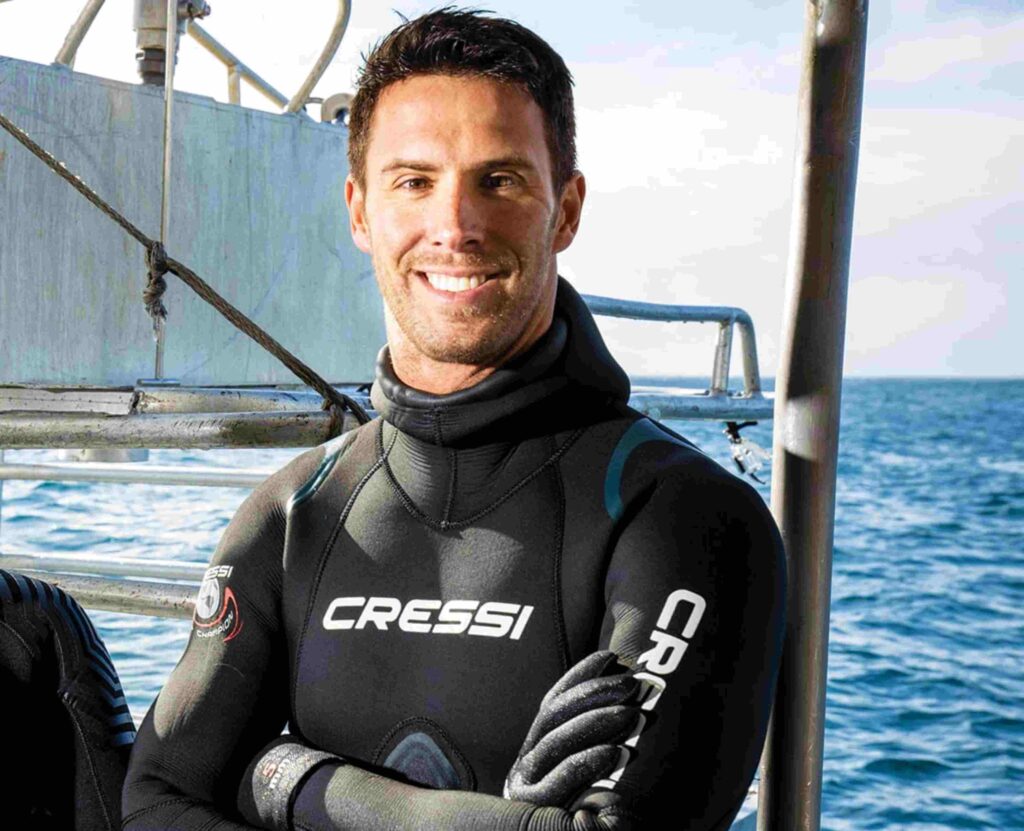 "White shark cage-diving is a unique eco-tourism experience where you can get up close and personal with the largest predatory fish on the planet," said South Australia's deputy premier and environment minister Susan Close, confirming that the state government was committed to continued research to better understand the effect of white shark tourism on the sharks themselves.
"These businesses and their commitment to sustainable management of shark cage-diving have established Port Lincoln and the Eyre Peninsula as the premier destination for this activity," she said. "Thanks to this partnership, the shark cage-diving industry continues to prosper in South Australia as it fast becomes the global gold standard for this activity."
White shark research and monitoring activities in the area were stepped up this February. The scientific report is published in the journal Marine Policy
Also on Divernet: Guadalupe Shark-Dive Ban Made Permanent, 'Time To Fight Like Hell For White Sharks', When Hunter Becomes Prey