TRAVELLING DIVER
BACK IN THE AIR… BACK IN THE SWIM
The vaccination programme is well underway and it's time to start thinking about shaking the moths out of your dive gear and checking the time left on your passport. GILL FLAHERTY offers her six top tips for planning dive travel in 2021.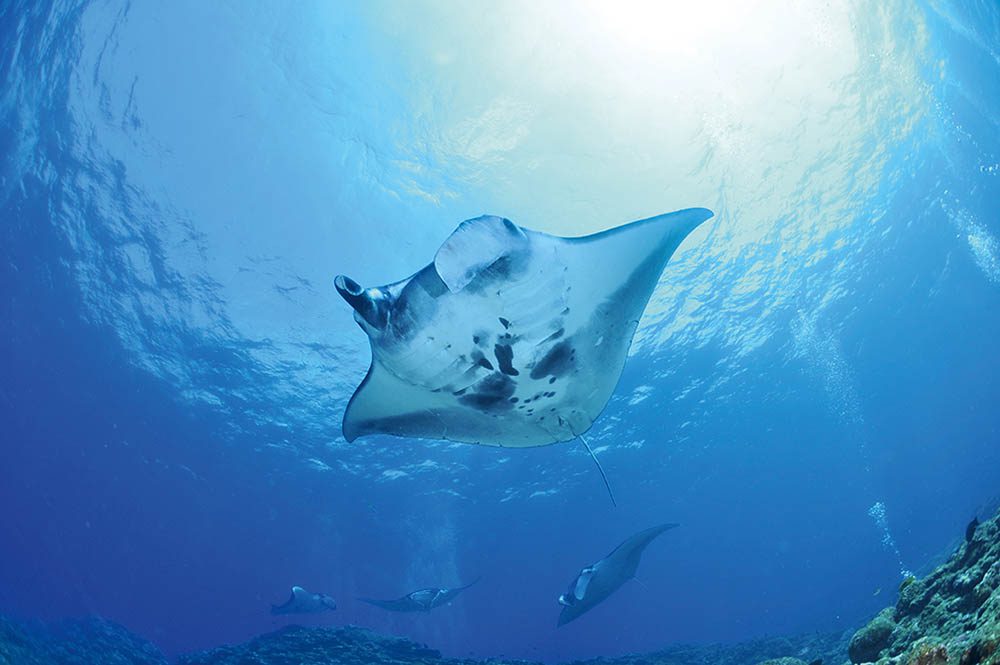 The coronavirus pandemic that dominated 2020 affected us all to a greater or lesser extent.
And as divers and travellers, we certainly weren't exempt.
Covid swept across the Far East, Europe and, finally, the Americas, closing popular dive destinations daily, wreaking havoc with international flights, cruise and liveaboard departures, and long-awaited diving holidays.
Many of us with travel plans were left in limbo, unsure about travelling, even where it was technically possible.
Despite the turmoil, however, many of us continued diving, either at home or in destinations that remained open to international visitors.
And for those who did their homework and planned properly, 2020 offered some of the best diving in recent years.
Quiet resorts, empty beaches, and uncrowded dive-sites gave those willing to travel an exceptional experience.
So while you might be feeling slightly nervous about booking your next scuba holiday, rest assured, there are a good number of things you can do to make the process easier.
The new year brought with it a fresh desire for novel and accessible destinations, and dive operators are working hard to incentivise customers and revitalise their resorts.
And as the travel industry slowly emerges from the silt, a new set of international rules should help to ensure that we remain safe and get the most out of our trips. So here are my top six tips for booking and enjoying a diving holiday in 2021.
Appeared in DIVER March 2021
1 Be Realistic
For many of us, travel in 2020 was a complete write-off. And if your last dive holiday was in the summer of 2019, it could be that it's two years before you next get back in the water.
Bear that in mind when choosing your next adventure: destinations such as the Red Sea, the Maldives and Mexico offer
a wide range of sites that will allow you to ease back into things without feeling as if you have to start from scratch.
You should also consider a refresher course if you're relatively new to diving or haven't donned scuba-gear since your last trip – it depends how confident you feel.
2 Do Your Homework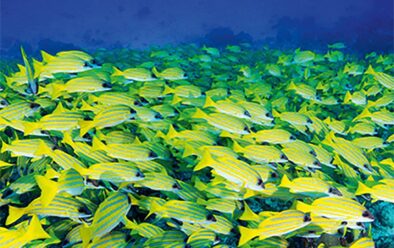 While several dive destinations are advertising business as usual, you must check coronavirus-specific entry requirements before booking.
If you need any form of Covid test, ensure that you get the correct one (there are several types) and that the test-centre can process your results within the specified time-frame.
Many countries are updating their regulations on a weekly, or even daily, basis, so it's important to check back often. I've found the most reliable
sources to be the particular destination's official government / tourism website but also the IATA TravelCentre resource at iatatravelcentre.com
It would also be wise to establish the destination's policy on visitors who contract Covid or test positive on arrival.
3 Don't Scrimp on Travel Insurance
Protecting your travel investment has never been so important, and there's no doubt that travel plans will continue to be affected by the global ebb and flow of coronavirus.
Check the small print of your travel cover for exceptions on pandemics or "Acts of God". You might find that you need to pay a premium for new policies offering this type of insurance, while some providers exclude it altogether.
Another tip is to check out the payment protection offered by your credit-card provider. This can offer an additional layer of security and might bridge any gaps in your travel insurance.
Either way, solid travel cover will safeguard your plans in case of cancellation or illness, and is vital for peace of mind and a happy bank balance.
4 Check the Small Print
Contrary to what you might have read, most dive-resorts and liveaboards are bearing the brunt of financial losses caused by the pandemic.
However, there is only so much good will operators can afford, and many are starting to include fine print in their terms and conditions that exempt them from liability in cases such as this.
As the end consumer, you have a responsibility to check thoroughly any contract or sale to which you agree, so make sure that you understand exactly what you're purchasing.
You must receive written terms and conditions specific to the travel you have booked, because many companies are updating their standard policies in response to coronavirus.
And if terms and conditions aren't readily available, ask for them!
If the worst happens and the virus adversely affects your travel plans, it's still worth asking your operator for some form of compensation even if your contract states otherwise.
5 Protect Yourself
You've planned, organised, and insured your trip against every eventuality, but this doesn't take into account the behaviour of other divers and travellers.
It might seem tempting to throw caution, and your face-mask, to the wind on holiday, but coronavirus is and will remain a very real threat, and the prospect of spending your time away unwell and in isolation is no joke.
So continue your good habits, wear a mask, sanitise and wash your hands regularly, and maintain social distancing throughout your stay.
Enquire about any extra health precautions your resort or liveaboard has implemented, and make sure that you swot up on local health regulations
before you arrive, because fines for not complying can be hefty.
6 Book Through a Tour Operator
All these new considerations might seem overwhelming, even to the most seasoned independent traveller.
That's why many divers are now consulting dive-travel professionals to navigate the uncharted waters of post-corona holidaying on their behalf.
Good dive-tour operators should have up-to-date knowledge on where you can (and can't) visit, understand the finer points of complicated entry requirements, and support you with additional services such as travel insurance and transfers.
They can also help you navigate any last-minute changes to travel restrictions and flight schedules.
If for some reason you are unable to make your trip at the last minute, they can often leverage their relationship with the dive-operator to get you special consideration that many independent bookers wouldn't be able to achieve.
Final thought – rather than give refunds, many operators are offering very favourable terms encouraging divers to reschedule their bookings that didn't proceed in 2020.
This means that many liveaboards over the next couple of seasons are already full, and resorts are booking up quickly over peak dates.
My advice would be not to leave your travel plans to the last minute.
As vaccines become available and destinations slowly start to open, I suspect that divers will be first in line to book their next holiday.
Originally from Scotland, Gill Flaherty began diving in 2008 and has worked in dive-centres in the UK and Europe. Based in Cyprus, she is a group trip advisor for Bluewater Travel, (bluewaterdivetravel.com) which specialises in individual and group trips and bespoke photography workshops around the world (including photo gear from Bluewater Photo). In her spare time she teaches diving and is involved in local marine-conservation programmes.