archive – Travel NewsCommitted to whale-shark research
Aqua-Firma is to continue to sponsor Marine Megafauna Foundation whale-shark research on Mafia Island in Tanzania, and has planned fund-raising research, filming and photography trips for this November and the next – mid-season for optimum whale-shark sightings.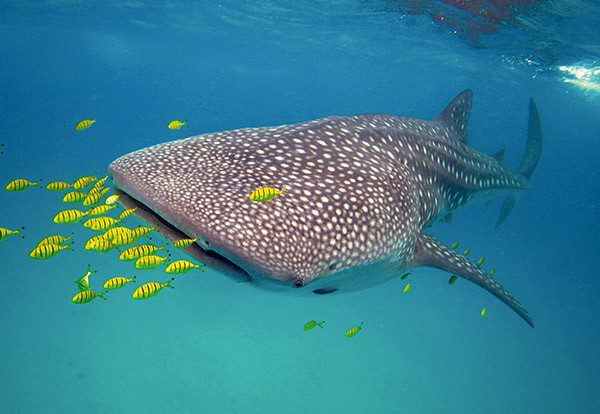 "For the four years we've been running these trips we've seen whale sharks on 80% of days we've been out," says Aqua-Firma Director Ralph Pannell.
The highlight of 2016 was a 90-minute swim with a shark over a shallow sand bank. "A school of golden trevally had made it their home, swimming at the mouth, trying to predict its every turn."
Drs Simon Pierce and Chris Rohner lead the trips and offer advice, including photographic.
This year's event starts on 30 October in Zanzibar or Dar es Salaam and runs until 7 November.
The price is £2260 and includes accommodation, all meals on Mafia, whale-shark outings, talks, photo and film workshops, and flights within Tanzania. Add an optional £380 for 10 scuba reef-dives.
Diving add-ons to Zanzibar and Pemba are also available, as are land wildlife safaris.