archive – Diving NewsDiving archaeologists find half a goddess
The 2700-year-old terracotta statue of what is thought to be a Cypriot goddess has been discovered at an ancient shipwreck site off Turkey's south-western coast, near Bozburun, Marmaris.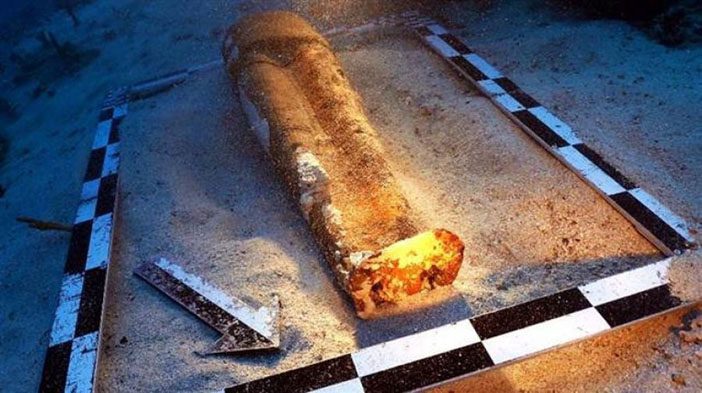 The statue, depicting a bare-footed woman wearing a long dress, is said to be the biggest such figure ever found in Turkish waters – but it represents only the lower half of the goddess.
Poor weather conditions prevented further excavation after the find was made at a depth of 43m, but because such figures were usually made in two parts, the divers are hoping to find the matching top half at the site.
The archaeological dive-team, led by Prof Harun Özda, was from the Marine Science & Technology Institute at Dokuz Eylül University. They had been scouring the 300sq m wreck-site, which was discovered last November, when they came across the statue which had been hidden in the sand, along with a number of ceramic plates and amphoras that appeared to be of Cypriot origin.
It is thought that the complete figure, probably sculpted in the 7th century BC, would have been 1.2m high.
Conservation work on the artefacts recovered from the site so far is being carried out at Bodrum Underwater Archaeology Museum laboratory.
Divernet – The Biggest Online Resource for Scuba Divers