archive – Diving NewsFreediver Maiorca dies at 85
Enzo Maiorca, one of the two Mediterranean competitive freedivers who brought the sport to global prominence in the 1960s, has died at the age of 85.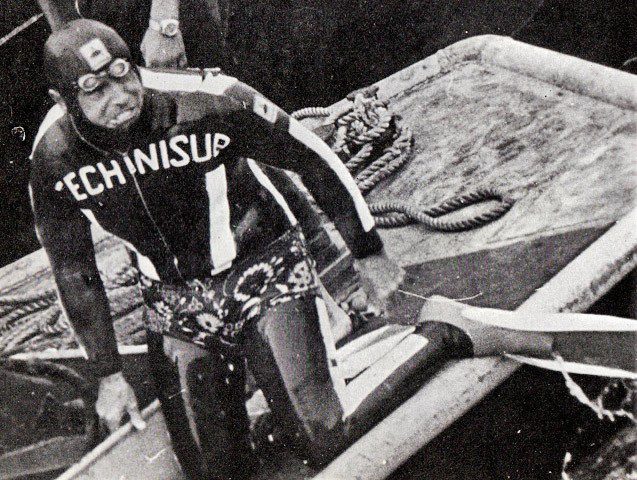 Born in Syracuse in Sicily (where he also died), Maiorca was best-known for his rivalry with French freediver Jacques Mayol, as the two men vied to set new world records from the mid-1960s on.
Known by the Italian press as "Lord of the Abyss", he was the first to reach 50m on a single breath of air (although his rival was the first to break the 100m mark).
The divers' rivalry inspired director Luc Besson's popular 1988 film The Big Blue, although Maiorca felt that the Enzo Molinari character portrayed by Jean Reno portrayed him as an uneducated Sicilian. He blocked the film's release in Italy, relenting only after Mayol's suicide in 2002.
Like many Mediterranean freedivers, Maiorca originally took up the sport simply to spear fish, although he said that he gave up that practice in 1967 out of a new-found empathy with his former quarry.
The Italian set his first world record in 1960, when he beat Brazilian Americo Santarelli with a 45m variable-weight dive. After his 74m dive in 1970, the sport's governing body refused to preside over further record attempts because doctors regarded the depths being attempted as too dangerous.
In 1974 Maiorca tried to become the first freediver to reach 90m in a live televised event. However, after colliding with a scuba-diver at 6m and returning to the surface he swore audibly on air and as a result was banned from Italian TV. After that incident he gave up competitive freediving until 1986.
In 1988, at the age of 57, he succeeded in setting a personal-best depth of 101m, and from then on concentrated on marine environmental campaigns.
Divernet – The Biggest Online Resource for Scuba Divers