If much of scuba diving is invisible to the non-diving public, cave-diving is out of sight even to many scuba divers, especially at its more extreme limits.
But not so at the Go Diving Show, where the number of well-attended presentations shedding light on this side of the sport revealed the popular appetite to hear more about divers' deep, dark doings.
Go Diving takes place at NAEC Stoneleigh Park near Coventry, and the venue is proving very popular, not least because it is close to the geographical centre of England and offers unlimited free car parking right by the exhibition hall – in stark contrast to other dive-show venues of the past.
Go Diving is now the UK show, having neatly assimilated the long-running Dive Show, so it provides the only place and time for divers to assemble en masse.
Following an unexpectedly strong pandemic-emergence showing last year, the popular view of the 2023 event held from 4-5 March was that the dive show and the industry it reflects are officially back with a vengeance. More than 9,000 divers, friends and families certainly qualifies as en masse, and there was a distinctly positive buzz around the halls.
Categorised as "a nice problem to have" was that the talks programmes were quite distinct on both days of the weekend, with only a few of the presentations reprised – and with three stages to cover that could mean visitors having to make a few tricky decisions.
This approach, and the calibre of the invited speakers, could certainly justify making a weekend of Go Diving as an entertaining warm-up to the UK diving season – and that's even before considering all the other attractions in the two exhibition halls, from the Pool to the popular Shark Rodeo ride.
Compelling
This year's cave-diving theme made its presence felt straight away, with heavyweight practitioners such as Patrick Widmann, John Kendall, Andy Torbet, Chris Jewell and Cristina Zenato (well-known to divers as Bahamas-based "Mother of Sharks" but perhaps less familar as a cave-explorer) delivering compelling presentations.
Torbet proved, as he has before, a highly effective onstage linkman throughout the weekend, as well as providing a dynamic double act with Jewell as they revisited hairy cave-dives in the UK, France and Spain. He has also perfected an appealing Q&A format to bring the best out of interviewees, from shy, retiring TV personality Ross Kemp to paraplegic underwater record-breaker Dan "Wheelsdan" Metcalfe.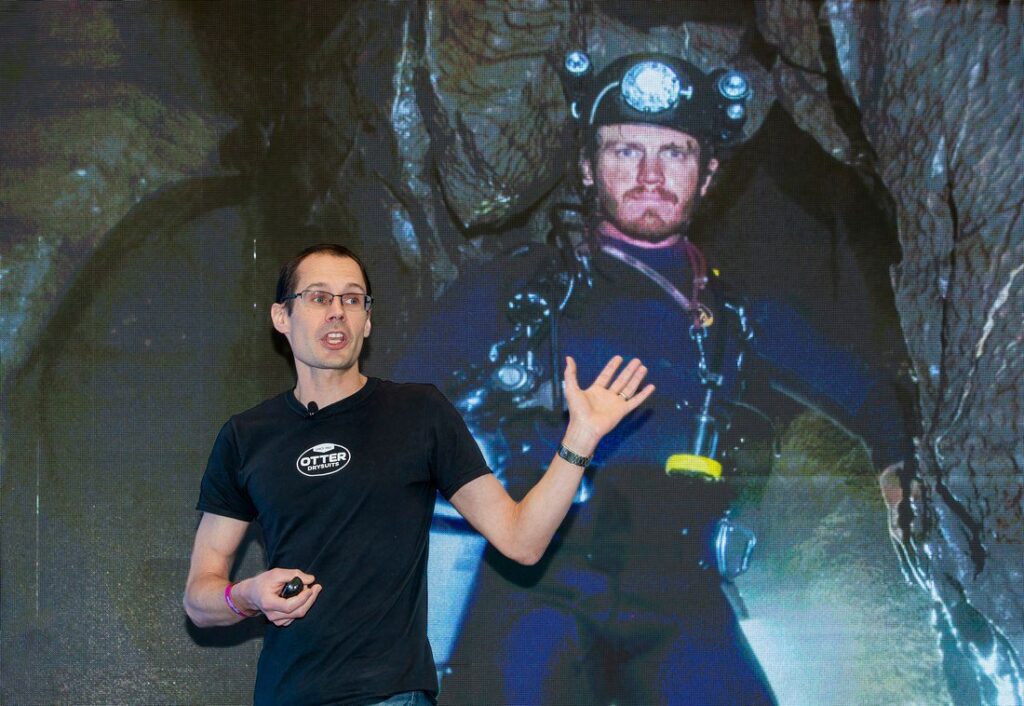 Austrian cave-explorer Widmann was particularly effective at conveying the tough logistics – invariably with a funny side – of developing-world expeditions (in the end Madagascar yielded a treasure-trove of paleolithic remains). Tiffany Norberg delved into Swedish mine-diving and while Rannva Torfrio Jormundsson's preview of Expedition Buteng in Indonesia did seem to go into extraordinary detail, it would provide a good primer for anyone considering mounting their first dive expedition.
In another corner of the show, meanwhile, visitors of all ages were getting their own taste of overhead environments as they crawled through 30m of darkness in The Cave. Some younger visitors returned so often that they came close to discovering the other meaning of restricted entry.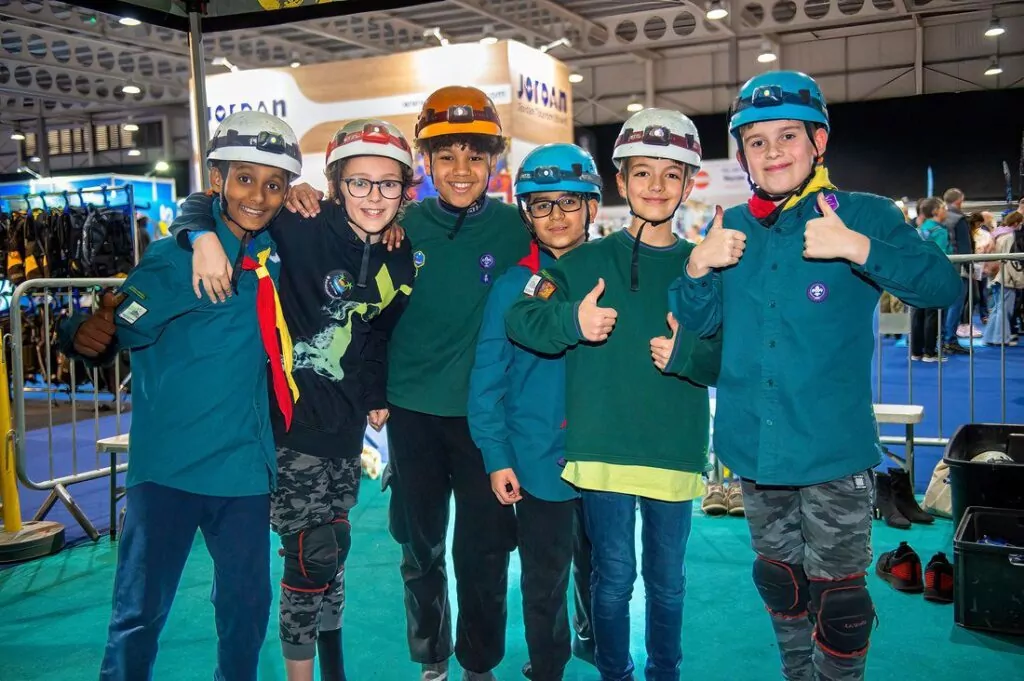 Wreck divers
If caves were a feature, it was only right that wreck diving should also be high on the agenda and, again, often at full expedition level. Belgian technical diver Vic Verlinden (another diver partial to caves) was bound to attract interest in discussing the Lusitania off Ireland, while Lanny Vogel who, like Widmann, is based in Mexican cave country, talked about diving what's left of another iconic wreck, HMS Bounty.
Ross Kemp got his PADI ticket 30 years ago, soon after joining East Enders, but has since gone technical and has a new Deep Sea Treasure Hunter TV series coming up in April. It sounds promising as he goes "shaking hands with ghosts" on wreckage from the Mary Rose bow remains to the Empire Broadsword. He was around all weekend, patiently complying with selfie requests.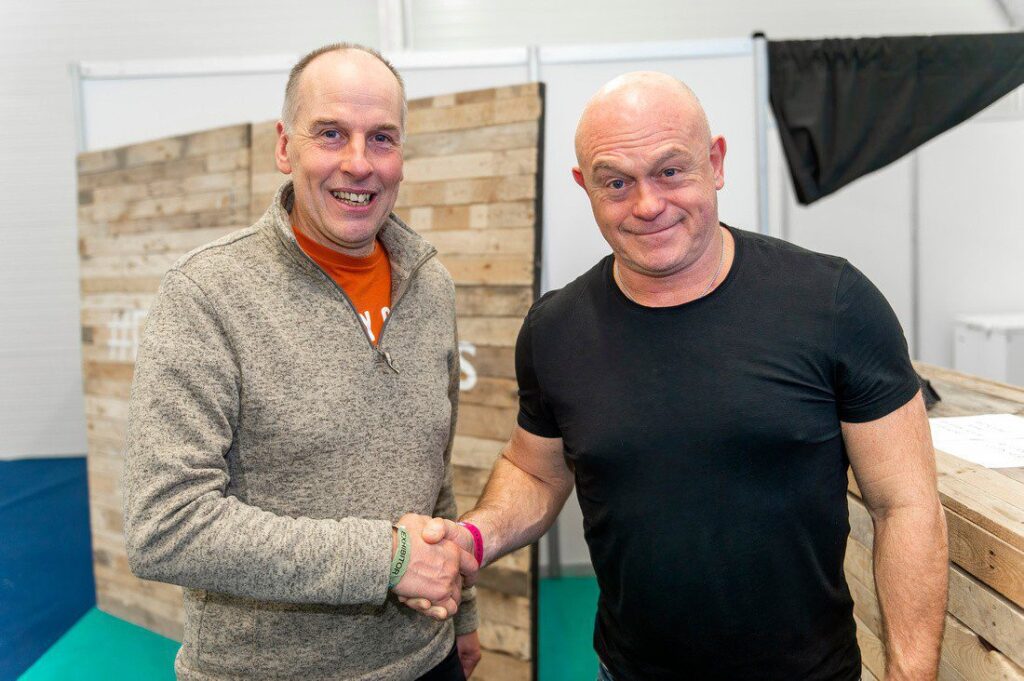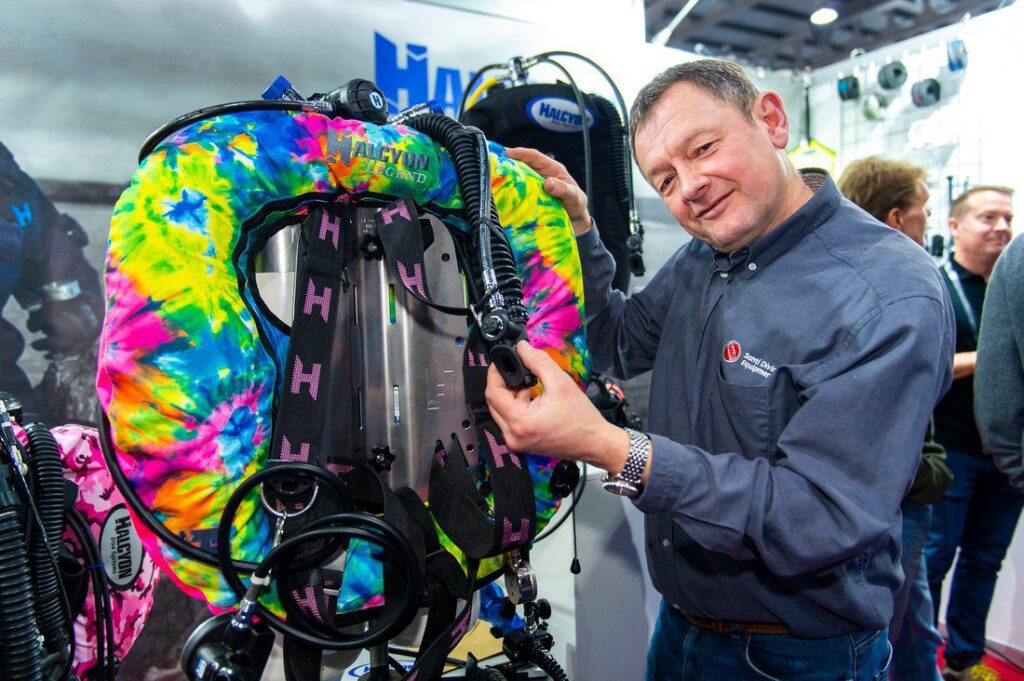 Tiffany Geer highlighted Grenada's wealth of underwater metal but it was wreck-photography pioneer Leigh Bishop's Sunday-morning talk on Great British Wrecks that had it all – after the initial "No Pretty Fish!" warning, it was a wham-bang succession of spectacular shots and commentary.
Self-confessedly at the other end of the diving-experience spectrum was Natalie Hewit, producer of the upcoming documentary Finding Shackleton's Endurance, but her subject is one of the most iconic shipwrecks to have been found recently and ultimately hit the mark.
Pretty fish
If there were any pretty fish to be found it was in the photography sessions. Master of the art Alex Mustard once again ran the Underwater Photographer of the Year winners' presentation alongside the prints display, guaranteeing 90 minutes of high-quality imagery.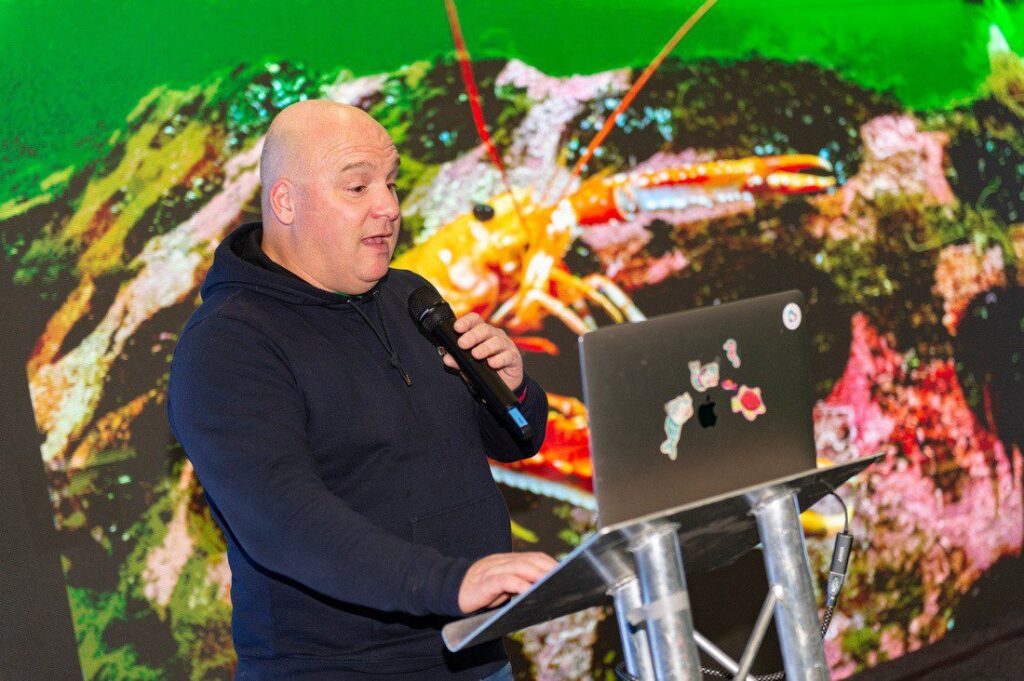 But through the weekend visitors were able to gain inspiration, ideas and tips from individual underwater photographers such as Lawson Wood (currently writing his 58th dive-related book!), Anne & Phil Medcalf, Byron Conroy, Roisin Maddison and Stuart Philpott, as well as those exhibitors dealing in camera equipment.
In a category of her own among the speakers was Hollywood stunt performer, freediver and shark-wrangler Liz Parkinson, with a freeflowing stream of anecdotes about her underwater work on Avatar: The Way Of Water ("I'm in every shot under water but in a green suit"), Black Panther: Wakanda Forever, Thai Cave Rescue and Discovery's Shark Week ("not so much science-based as surreal").
Interesting too that, in tune with the times, mental health now commands due attention. While instructor-trainer Nick Lyon's talk was as amusing as might be expected from his writings, it was pre-titled "the Hannah Brookes Lecture" – the kicker was his launch of a "mental health for divers" campaign, inspired by his good friend and Valkyrie skipper who took her own life last year.
At the same time on another stage Clare Dutton was talking about the challenges of building her renowned Welsh dive operation despite her own struggles with depression, and it was good to hear her say that in hindsight she wouldn't have changed a thing.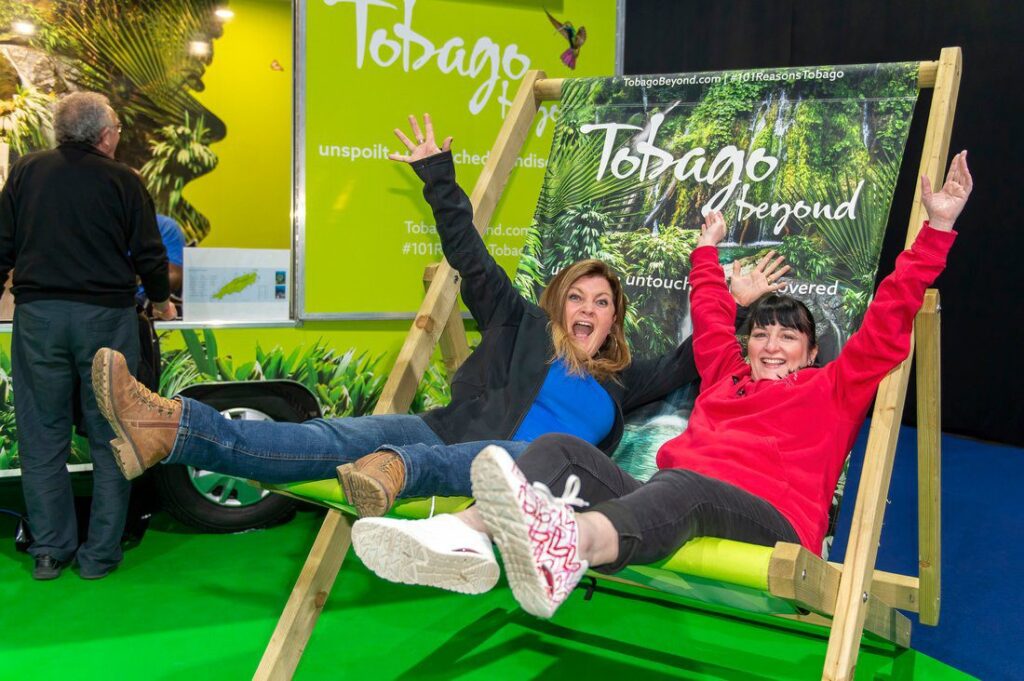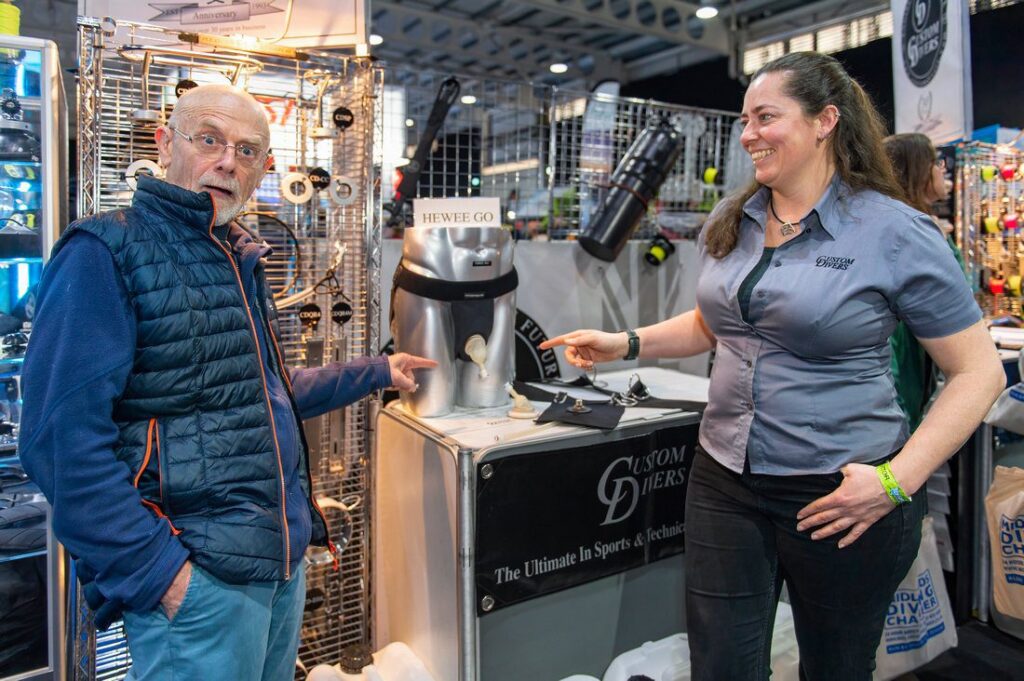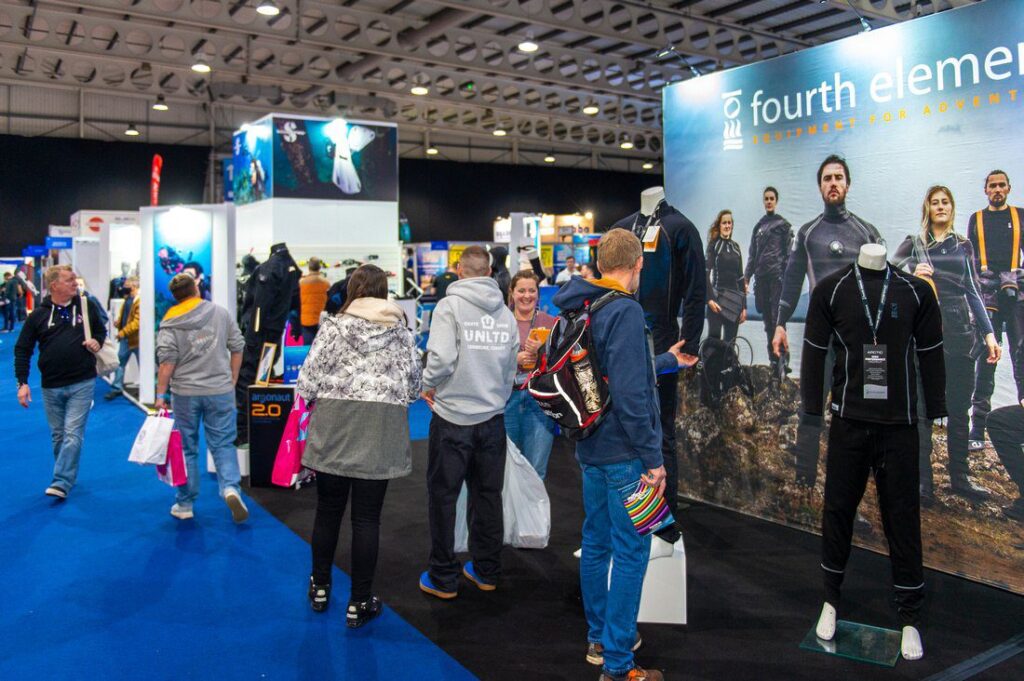 The 130+ exhibitor stands at Go Diving provided a colourful and lively microcosm of diving today, and it was good to note the returning representatives of those international destinations that shaped the activities of so many UK divers before the pandemic.
More than half of the exhibitors were either based overseas or in the business of arranging travel to faraway places and, with those exciting trips practical again, stand-holders reported doing brisk business. Their customers might well have been happy diving in the UK – plenty were checking out the British Isles Experience, some admittedly on their way to the Great British Pub – but they are also understandably keen to vary their underwater diet geographically.
The undoubted success of Go Diving offers considerable promise for next year's event, with many exhibitors committing to 2024 even before the doors had closed. Keep an eye on the show site as the year progresses to find out what treats to expect when the time comes.