archive – Diving NewsUnderwater rodeo tracks shark energy
Feeding by tourists entices sharks to waste valuable energy at a time when they would normally be resting, say scientists from James Cook University (JCU) in Australia.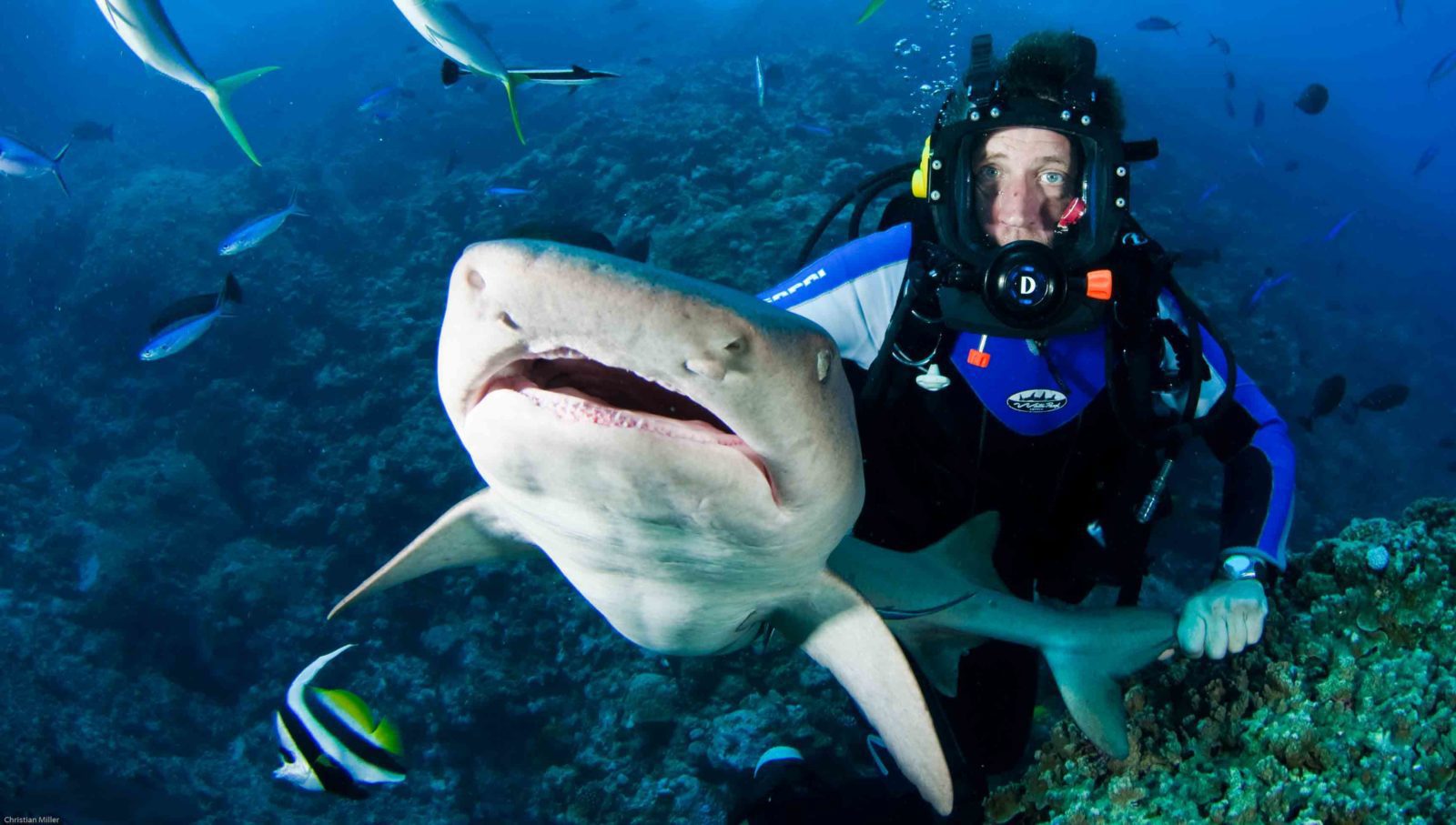 A study led by Dr Adam Barnett has investigated the activity patterns and energy use of whitetip reef sharks at Osprey Reef in the Coral Sea. The team conducted an "underwater rodeo", roping sharks by the tail as they approached baited cages, and attaching a small Fitbit-style computer to each one's tail to measure activity patterns.
An increase in the sharks' daily energy expenditure was noted as a result of elevated activity during the day. This is the time when whitetips would normally be resting. "They will swim around during the day sometimes – particularly if divers are around," Dr Barnett told Divernet. "Behaviours of animals can vary between locations, but whitetips mainly hunt at night."
If conducted responsibly, shark tourism can have economic benefits and contribute to conservation, acknowledged Dr Barnett, but studies had shown that feeding or attracting sharks could cause behavioural changes. "Yet there is still little understanding if the behavioural changes can have consequences for the sharks' health and fitness," he said.
Co-investigator Richard Fitzpatrick pointed out that operators at Osprey Reef did limit the amount of feeding taking place, so the effects there should be minimal and were outweighed by the benefits. However, he warned that "increasing the frequency of feeding events could have significant consequences to health and fitness".
DIVERNET – The Biggest Online Resource for Scuba Divers