Book Review
Come to Grief in the West
Sea Of Storms: Shipwrecks of Cornwall & the Isles of Scilly,
by Richard Larn & Oliver Hurst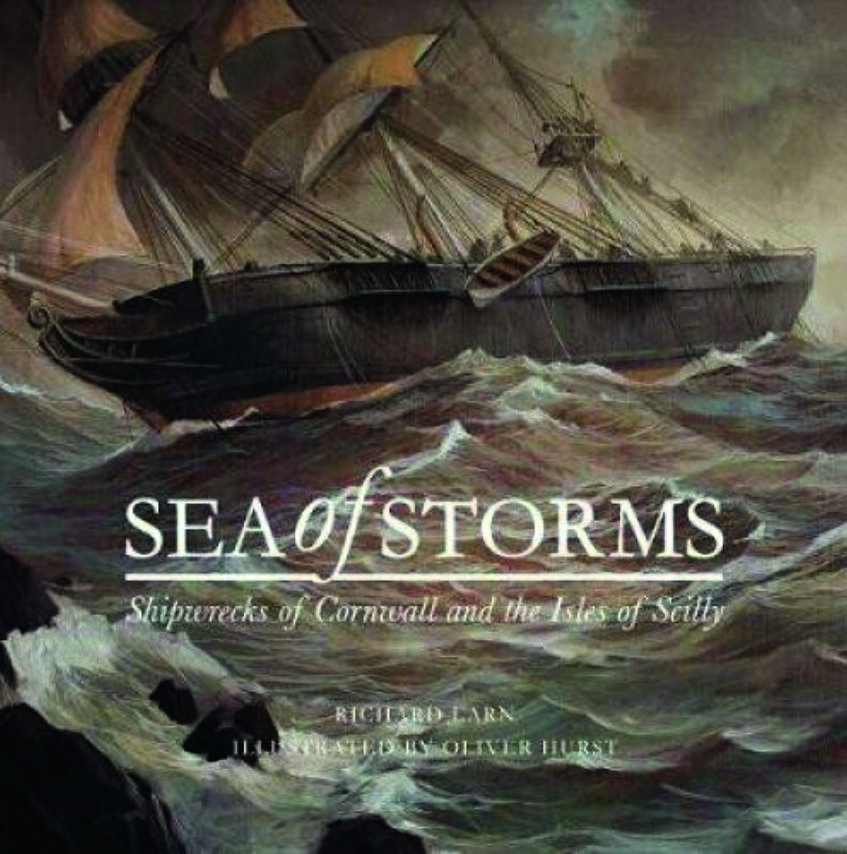 Appeared in DIVER August 2019
Richard Larn OBE, now 88, remains one of Britain's greatest experts in historic shipwrecks. He started diving way back in 1947, teaching himself in the River Thames, and went on to gain experience with the Royal Navy and early BSAC during the 1950s.
Following a series of pioneering wreck-detective expeditions to the Scilly Isles in the 1960s he became associated as diver and maritime- history author with that part of Britain.
He has written a huge number of wreck books, including the seminal divers' reference Shipwreck Index of the British Isles, and any new title from the master is bound to attract the attention of divers.
His latest, Sea of Storms, doesn't break any new ground but it is a very entertaining read. It covers 22 famous shipwreck incidents that occurred along the often-treacherous Cornish coast (all southern except for the Hanover off St Agnes) and his home Scilly Isles.
They range in time from the St Anthony treasure galleon that sank off the Lizard in 1527 to the 2003 loss of the Mulheim off Land's End, a cargo shipwreck brought about, intriguingly, by a pair of trousers.
Over that almost half a millennium of mayhem we read about a chronological succession of tragic incidents, divided into the "Age of Sail", "Sail Gives Way to Steam" and "The Era of Modern Technology".
Some of these incidents left wrecks that can still be explored today, others are protected or would be too unrewarding and difficult to tempt us now, but you'll recognise many of the names, from the Schiedam, Association and Colossus through the Anson and Mohegan to disasters still fresh in the collective memory, like the Flying Enterprise, Torrey Canyon and the Penlee lifeboat.
Major wreck incidents have thinned out in recent times, for which we must be grateful, but the book reminds us throughout how cheap life has been over the centuries in the history of ocean navigation.
The stories are told in Larn's lively style, effortlessly coloured with the touches of human detail that bring them to life, and while many are familiar this retelling is enjoyable.
A tailpiece to each story covers what if anything remains of the wreck today for divers to pick over – these are very brief notes and in no way should be expected to constitute any sort of dive-guide.
The text is accompanied only by the illustrations of Oliver Hurst, executed in an old-fashioned representational style with a muted palette that initially led me to assume that he might be a contemporary of Larn's, though I believe he is in fact a relatively young artist.
The pictures are a little wooden for my taste, but they work well enough with the text to create an attractive coffee-table package that could make a welcome gift for wreck-divers.
Mabecron Books
ISBN: 9780995502864
Hardback, 148pp, 25x25cm, £25