Book Review
Squirting and Sponging
Sea Squirts and Sponges of Britain and Ireland by Sarah Bowen, Claire Goodwin, David Kipling & Bernard Picton (Seasearch)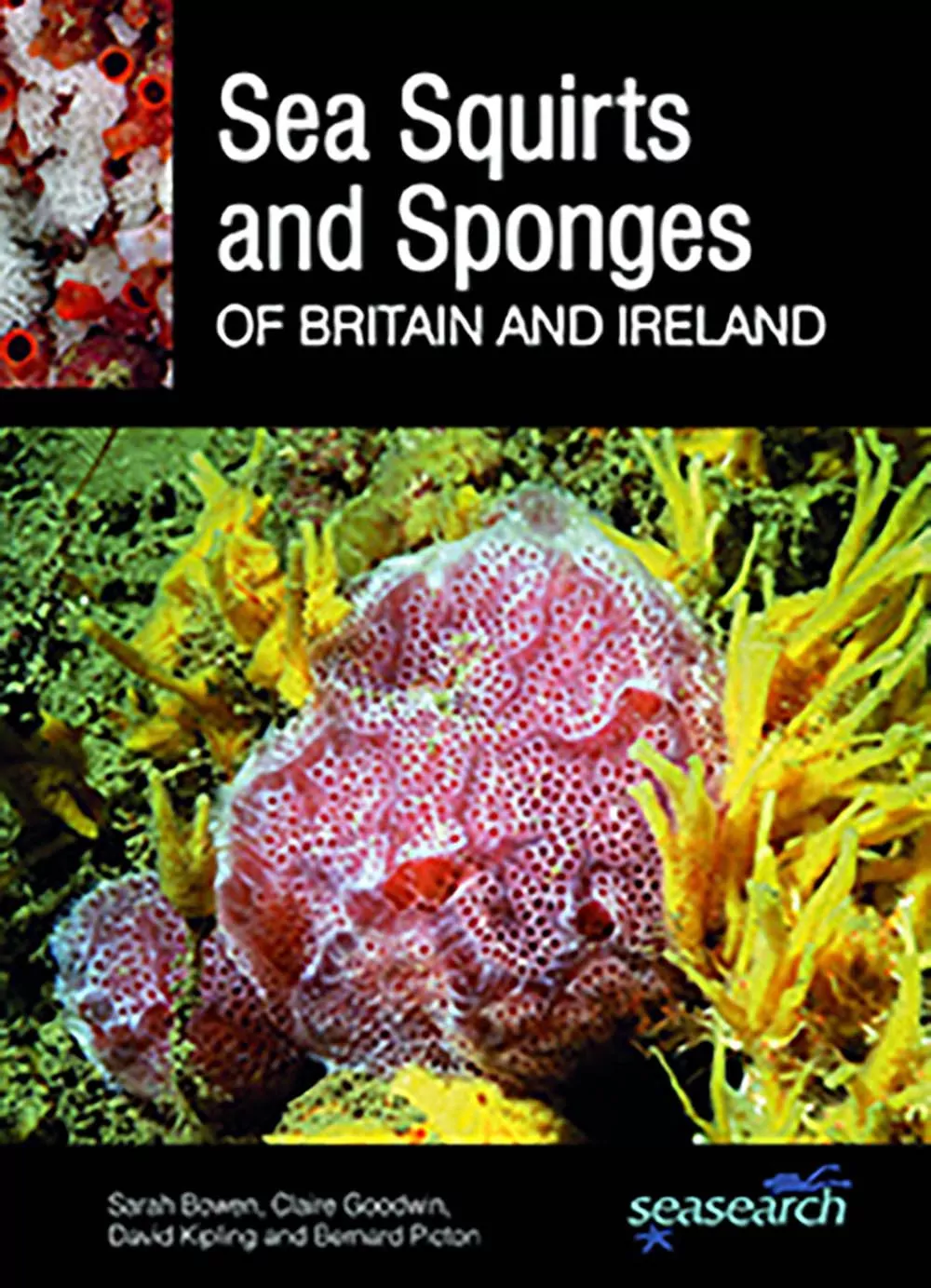 Appeared in DIVER October 2018
OFTEN CONSIDERED rather beneath the notice of divers, or a colourful backdrop for underwater photography, sea squirts and sponges do also have their passionate devotees. Four such divers have combined their skills to produce this book.
The publisher says it's proving very popular, in which case there are more squirt 'n' sponge enthusiasts about than I had realised.
Wild Nature Press rarely lets us down when it comes to beautifully produced books, and this is no exception.
Some 500 species of ascidiacea (squirts) and porifera (sponges) have been observed in home waters, apparently, and this field-guide covers 115 of the most commonly seen (if not necessarily noticed) by divers.
Sea squirts apparently belong in the same Chordate phylum as humans, so respect, please. Sponges are thought to be perhaps the first life-form to have evolved on Earth. In fact it's
just possible that the sponge you've just photographed as a backdrop is 10,000 years old.
Even for experts there is room for confusion between species, so the hope is that this guide will help suitably motivated divers to report their observations accurately, or to know what's worth photographing.
The uninitiated confuse sponges and sea-siphons too – they're both filter-feeders but the former sport irregular holes while the latter, being an assemblage of individual animals rather than a single organism, have regular ones.
The book is one of two halves on its two subjects, with plenty of detail and then the individual species covered with good underwater reference photography and a series of useful icons. These offer an at-a-glance guide to aspects such as distribution, abundance, size (usefully compared to the human hand), conservation status, depth and habitat.
Some sea squirts, such as the lightbulb or football variety, are distinctive enough to catch any eye. Similarly yellow staghorn, crumpled duster, yellow hedgehog or tasselled shredded carrot sponges, with their brilliantly descriptive names, are likely to draw divers by virtue of their bright colours and interesting shapes.
But mine is the layman's view, and browsing through what is clearly an invaluable reference book for marine biologists has opened my eyes to the nature of some of what I see under water – and you can't ask for more than that.
Seasearch
ISBN: 9780995567383
Softback, 200pp, 15x21cm, £18