DIVING NEWS
1919 Scottish wreck becomes war grave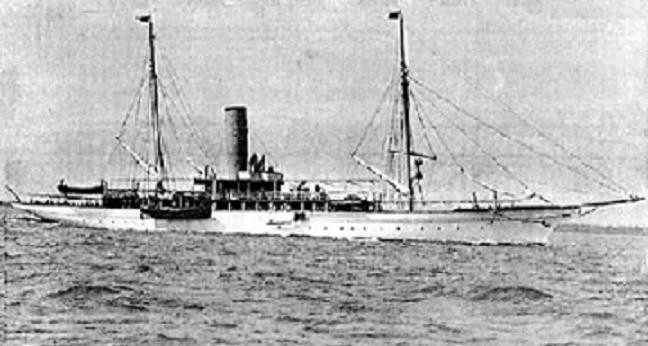 HMY Iolaire in 1908 (then named Amalthaea). (Picture: Ness Historical Society)
Although HMY Iolaire sank in peacetime, the wreck of the ship on which more than 200 sailors died while returning from Great War service died has been designated as a war grave. 
The move, 100 years on from the naval yacht's sinking, follows mounting pressure from campaigners concerned at increased interest in diving the shallow wreck, and what they said was the danger of it being salvaged.
The sinking of the Iolaire is regarded as one of the worst peacetime tragedies of the last century in British waters
Navigating off the east coast of Lewis & Harris in stormy conditions, the vessel hit the Beasts of Holm reef near Stornoway harbour in the early hours of New Year's Day, 1919, sinking rapidly.
Iolaire had been carrying home more than 200 Royal Navy and some merchant seamen who had survived the war and were looking forward to celebrating New Year with their families.
Only 82 of the 283 passengers and crew survived the incident which, with so many local families affected, has long been remembered in the Outer Hebrides. Around a third of the bodies were never recovered.
Scotland's First Minister Nicola Sturgeon had backed the campaign by Western Isles Council for HMY Iolaire to be protected under the Protection of Military Remains Act 1986.
The Ministry of Defence has now announced that the wreck will be protected as a war grave from 2 September.
The 58m steam and sail vessel, built in 1881 as the Iolanthe and later renamed the Amalthaea, now lies at a depth of around 11m.
War grave status prohibits diving of a wreck and the unlicensed removal of any items from it.