Polish police appear to have shown a remarkable lack of curiosity after three scuba divers were rescued from the Baltic at 2am on a stormy night, claiming that they had been searching under water for amber and had waited six hours to call for help after their dive-boat broke down.
Maritime Search & Rescue Service rescuers were called out from the city of Gdynia on 15 January and, following a search operation, found the unmarked 4m motor boat sinking about 5km out in the Gulf of Gdansk. The divers told them that they had been trying to restart the engine since around 8pm the previous evening.
The service has commented that diving at night in the prevailing conditions, with strong winds and currents and cold temperatures, was highly unusual – and especially if the intention was to find amber. The precious mineral is found in the Baltic, but it was also said to be unusual to use a DPV to search for it, as the men had been doing, because they would move too fast and stir up sediment.
The boat and divers were brought in to the port of Gorki Zachodnie. Officers from the Pomeranian police force checked it and found no amber but reported that it lacked basic safety features such as navigation lights, communications and life-saving equipment. The men had permission neither to dive nor to drive the boat, which proved to be unregistered.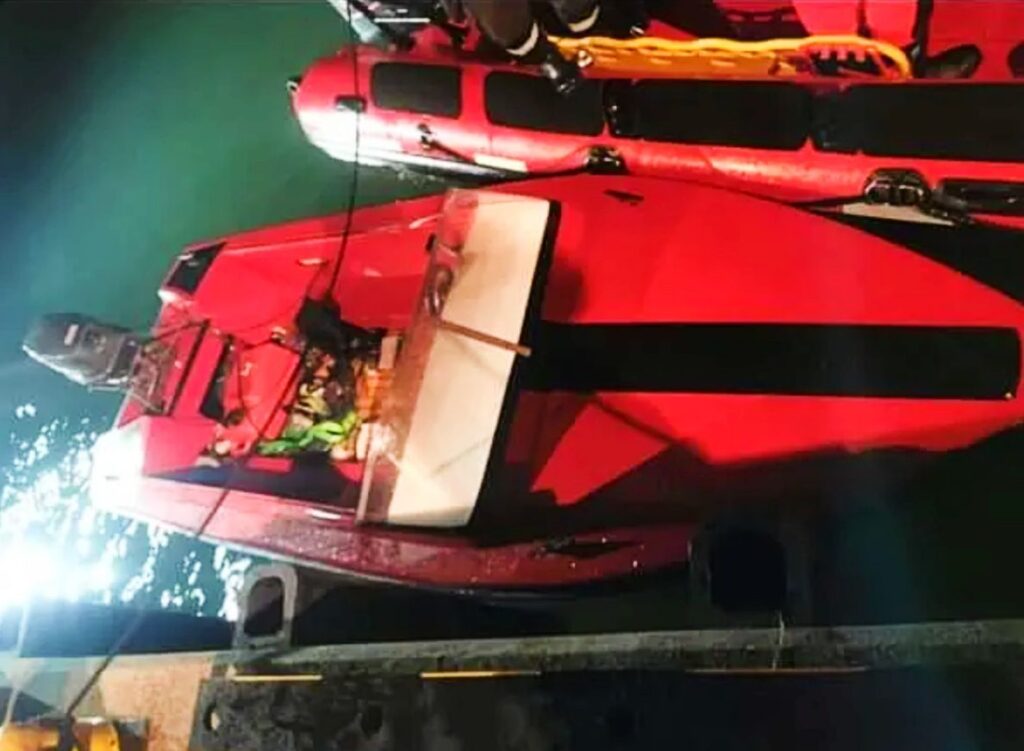 The police later found that phone numbers provided to them by the divers, who claimed to be Spanish nationals, turned out to be either inactive or fictitious, one of them having too many digits. Only one of the divers was able to produce a Spanish passport, but they were not detained for further questioning and all are already understood to have left Poland. 
Security experts have noted that a number of infrastructure sites in the Gulf of Gdansk could be regarded as critical in the context of Russia's attempted invasion of Ukraine. Gdansk, which lies only 30km from Russian territory, is a key conduit for Polish oil and coal imports. The divers had been found in the vicinity of the Naftoport oil-tanker facility and the site for a new natural-gas terminal.  
The police have been criticised in Poland for allowing the divers to leave the country, with one security commentator describing them as "geniuses". An internal police and security service investigation is now said to be underway, and it will want to understand why the officers were not more suspicious – especially as the incident had occurred fewer than four months after the undersea Nordstream 1 gas pipeline was sabotaged.
Also on Divernet: Dolphins Guard Russian Warships Against Divers, Ukraine Minister Relishes Diving Moskva Wreck, Mixed: Diving's Reaction To Ukraine Invasion