DIVING NEWS
Red Sea crews to be eco-trained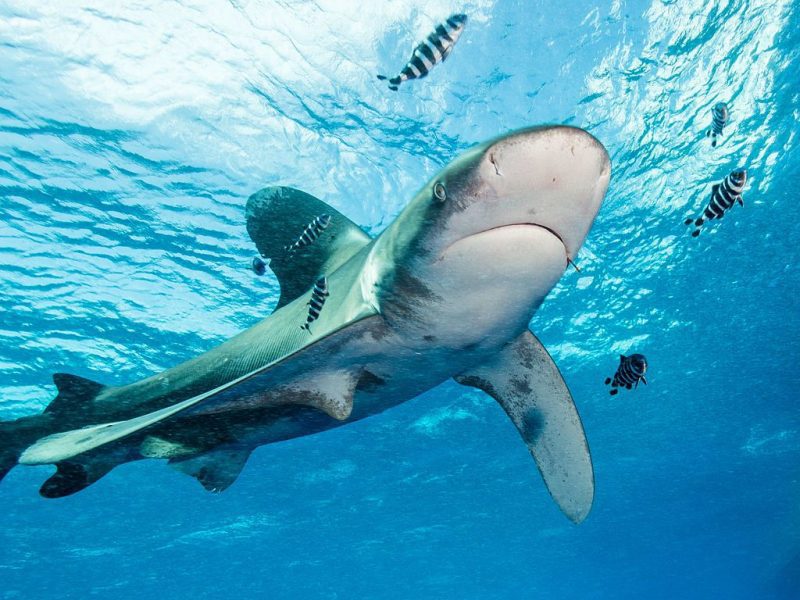 Picture: Alexander Vasenin.
Egyptian authorities appear to have laid the blame for the temporary closure of popular Red Sea dive-location the Brothers Islands on the behaviour of liveaboard crews, and are insisting that they undergo compulsory "environmental awareness courses" during February.
The move, which will affect some 1500 safari-boat crew-members, was described as "urgent" by the Chamber of Diving & Water Sports (CDWS), which regulates all Red Sea dive-related activities.
Diving safaris to the Brothers were originally prohibited by the Red Sea Governorate from early December last year until the start of 2019, but the ban was then extended until 15 March to allow a committee to further "study the sharks' behaviour and understand environmental changes at the site".
The closure followed a series of non-fatal incidents involving scuba divers and oceanic whitetip sharks at the Brothers.
Now the CDWS has stated that changes in the sharks' behaviour appeared to have arisen from "dumping either solid or liquid or organic waste and [the] practice of nutrition and fishing activities in the sea".
"Nutrition" appears to refer to baiting, either specifically to attract sharks for divers or while fishing.
During the closure period the CDWS has consulted shark experts and carried out field trips to the area with representatives from HEPCA (Hurghada Environmental Protection & Conservation Association) and the Ministry of the Environment.
The joint conclusion was that lack of awareness among boat-crews, including galley staff, about best practice in preserving the marine environment required corrective action, both through training and regulation of their working practices.
The 3.5-hour awareness courses will be held in Sharm el Sheikh and Hurghada during February, and any crew-member failing to attend or complete the course will be denied the CDWS permits required to work on the liveaboards.
The vessels themselves will not be allowed to operate before they have been cleared as complying with the new requirements, and will not be able to hire new staff unless they have undergone the awareness training.