The official archaeologist for the US state of Wisconsin, Dr Jim Skibo, has died following a routine warm-up dive in Lake Mendota – part of his preparations for the 2023 underwater archaeology season.
His team's role in recovering two historic Native Nations canoes from the same Madison lake – one about 1,000 and the other 3,000 years old – was reported on Divernet last September.  
Dr Skibo, who was 63 and lived in Madison, had overseen the state's 36,000 archaeological sites since 2021, according to the Wisconsin Historical Society (WHS). He had come out of retirement to join the society and take on the role in 2021, having spent the 27 years up to 2018 as an anthropology professor at Illinois State University.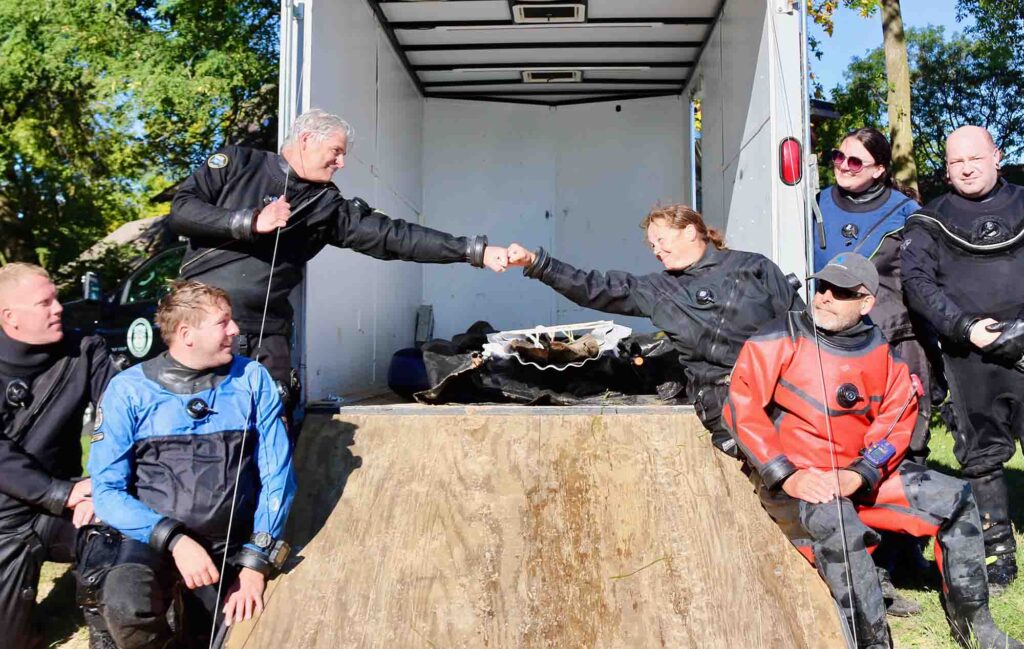 His special interests were in the archaeology of the Great Lakes region and in ceramics, having undertaken significant work in that field in Luzon in the Philippines.
Dane County Sheriff's Office was investigating the circumstances leading up to Dr Skibo being found unresponsive in the water on 14 April.
"Jim was a certified diver and qualified for the depth of the dive as well as the equipment being used," stated the WHS. "He was looking forward to getting back in the water with his colleagues this spring to further explore the site of the historic canoe recoveries, as he knew there are many stories yet to be shared.
"He truly was the 'people's archaeologist', as he often referred to himself. His passion for the field and for the importance of uncovering, preserving and sharing history was inspirational to us all and he will be deeply missed by so many." Dr Skibo leaves his wife Becky and two children.
Also on Divernet: Pioneering Archaeological Diver Bass Dies, Diver's Jawbone Find Sparked Archaeological Breakthrough, 70 Years Ago, Honor Frost Dived Into A Well…