Never considered Japan for a big-animal dive-trip? PADI 5* IDC Mikomoto Hammers thinks you should. Located in Minami-Izu Town, at the southernmost tip of the Izu peninsula on Honshu's Pacific coast, the dive-centre was set up in 2001 to provide boat-diving access to Mikomoto, an island said to offer divers an abundance of fish – and large numbers of hammerhead sharks.
The wide variety of marine life is attracted by what the centre says is the world's largest ocean current, the warm, clear Kuroshio Current – but with complex and rapid tides the diving there can be challenging if not properly organised by professional guides with an experienced boat-crew, as the centre is quick to explain.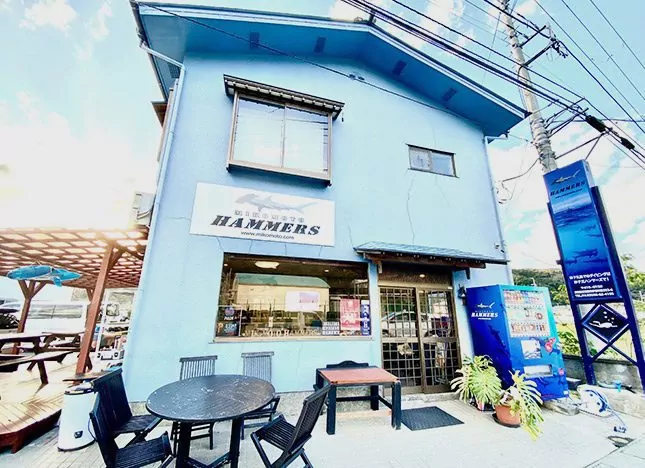 It says it can make the experience safe and comfortable, with two dives costing 19,800 yen (about £120). The centre also has its own guesthouse with shared same-sex rooms for divers, costing from 3,300 yen pp per night (that's about £20), or there is a choice of private guesthouses and hotels nearby. Bus transfers are free for divers arriving by train at Izukyu Shimoda, about 190km south of Tokyo. Find out more at the Mikimoto Hammers site.
Manta magnetism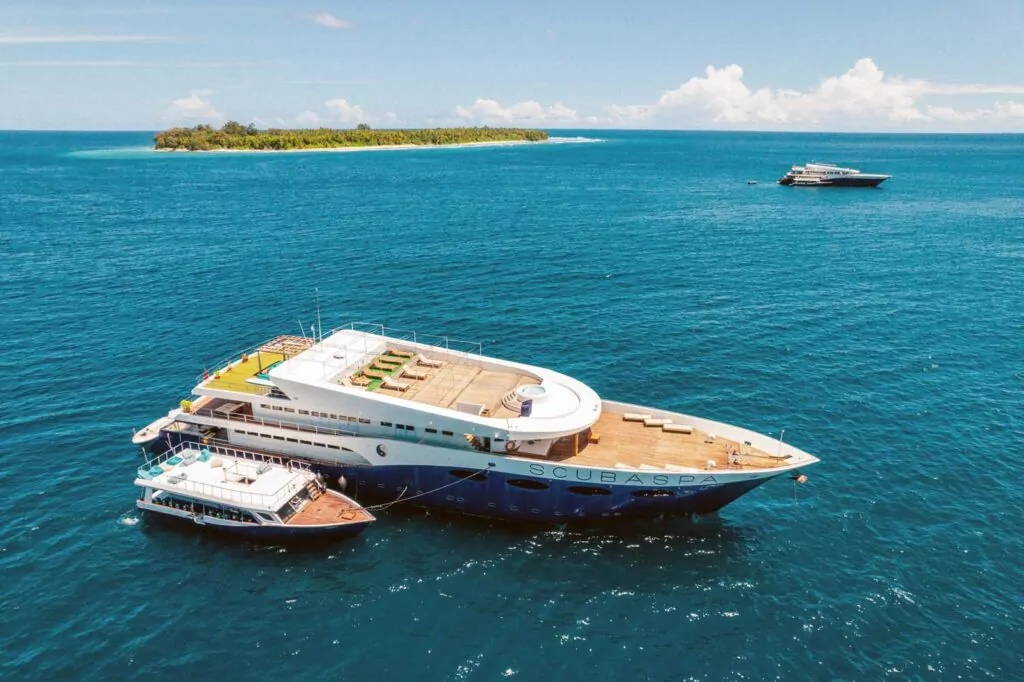 As ever, manta rays are a major lure for travelling scuba divers. In the Maldives, the Manta Trust is running Love Mantas Week for a second year from 13-20 May, with one of its scientific experts accompanying guest on a Scubaspa liveaboard, as reviewed by Ellen Husain for Divernet last September. 
You get a stay of seven nights onboard with 17 dives (or six dives and four spa treatments if you prefer a laidback combo) for US $3,100pp, and the diving will be concentrated around the manta cleaning stations and feeding sites of South and North Ari, South Male and Vaavu Atolls. It's a chance to enjoy close-up encounters and learn more about the rays – you can do a PADI speciality course too. Details: Manta Expeditions.
Whales & whale sharks
Moving on to Pacific Mexico, from July to mid-September Mexico Liveaboards is in the Sea of Cortez and Midriff Islands with high hopes of encountering whales and whale sharks and diving with sea-lions and mobula rays, all offered alongside macro photographic attractions.
A seven-night trip with six days of diving (up to 21 dives and whale shark snorkelling) aboard the liveaboard Rocio del Mar costs US $2,995pp (two sharing) or on Quino el Guardian $2,400pp (four sharing), with everything included except for park fees, nitrox ($120), transfers and tips. Details: Mexico Liveaboards.
Cocos shark action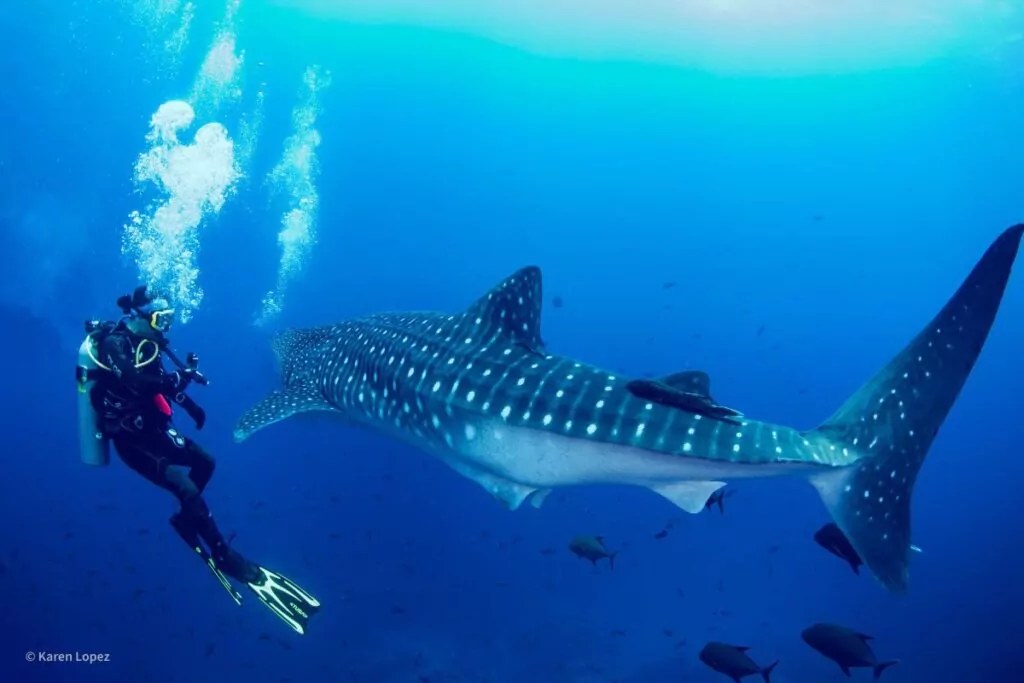 Staying in the eastern Pacific, ​​August is the single most popular month to visit hot shark-diving destination Cocos Island, with its schooling scalloped hammerheads plus tiger, whitetip reefs, blacktip, silvertip, silky, Galapagos and guitar sharks, many species of ray and schools of jack. June to December is rainy season but it also draws in mantas and whale sharks.
For $4,950 you can buy a peak season 10-night trip on the pioneering (launched 1968 but rebuilt 2017) Cocos liveaboard Nautilus Undersea Hunter. It leaves from Ensenada, Mexico on 22 July and 6 or 30 August to provide seven doubtless action-packed dive days (seven because it's a fair way out to the island). Details: Nautilus Dive Adventures.
Sperm whale snorkelling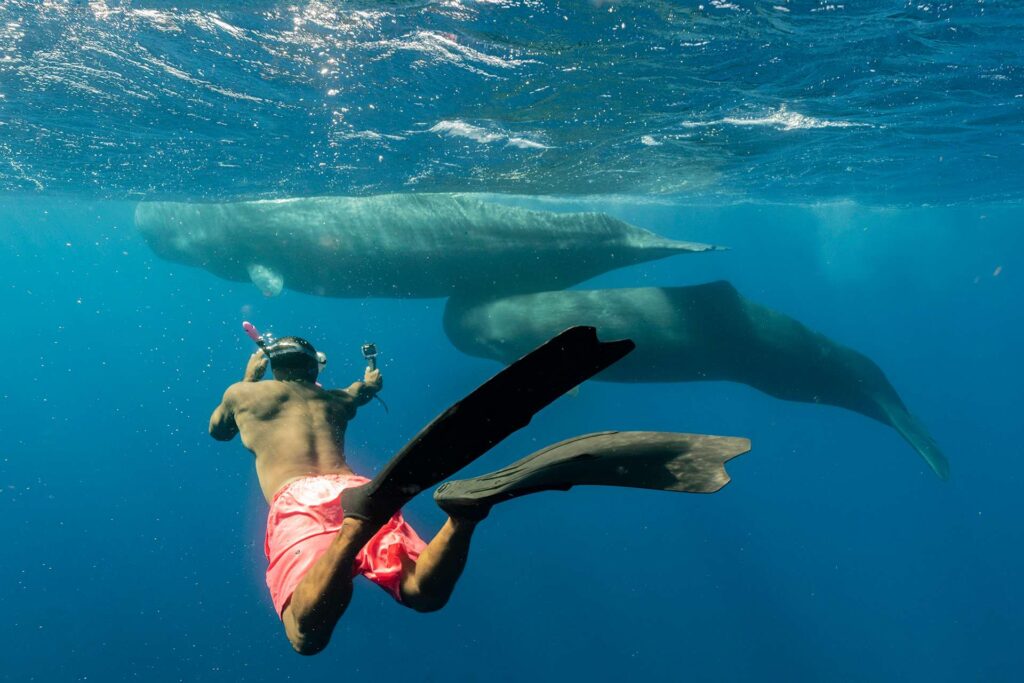 For something quite different – and snorkelling with sperm whales is certainly unusual – Amos Nachoum and Amanda Cotton of expedition group Big Animals Expeditions have secured special permission to conduct the activity for several seperate nine-day trips to the Caribbean island of Dominica this year, and say they will have the only vessel doing so.
Five families of 5-9 sperm whales are resident off the west coast, mostly females and their calves, though occasionally a male, up to 17m long, will turn up. The trip does cost, however – $7,800 and that's just for the small-group boat-diving, because flights and accommodation are extra. 4-12 November and 2-10 December are the dates if you're interested. Details: Big Animals.
Also on Divernet: 52 Pro Divers' Favourite Local Dive Sites