Diving Talks, the annual scuba conference in the Portuguese capital Lisbon, is expanding the underwater photography exhibition that accompanies it, and is set to feature the work of nine prominent exponents of the art at this year's event.
"Underwater photography captures unique marine life and breathtaking environments, offering a mesmerising perspective that unveils the underwater world's hidden beauty, especially to those that don't dive," says event organiser Arlindo Serrao.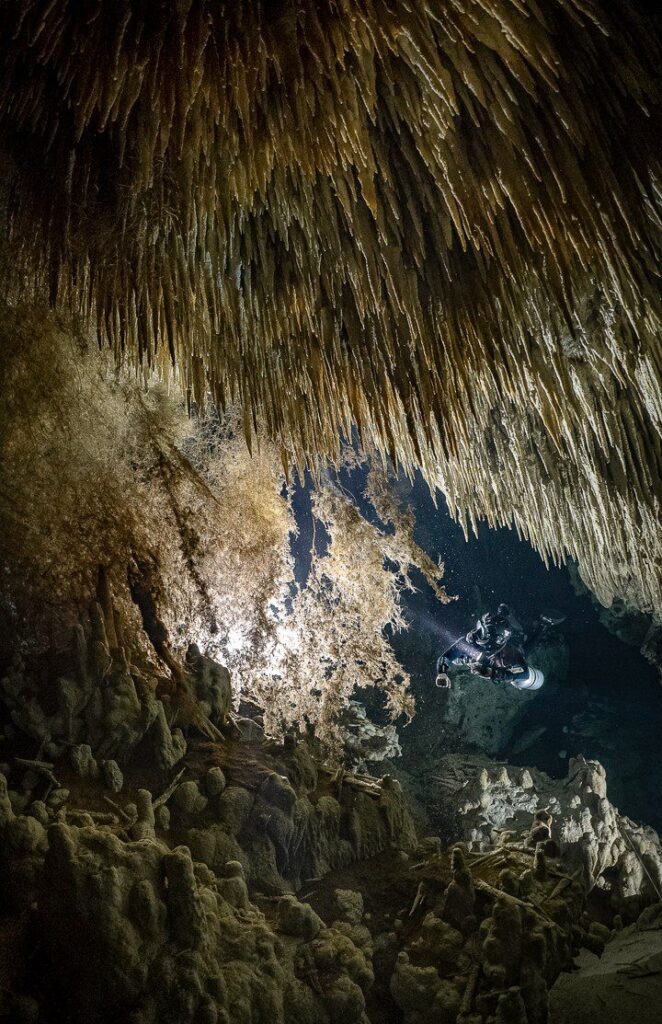 The Diving Talks Underwater Photography Collection was created, he says, to offer the community imagery "that would show the beauty of the underwater world on the surface, raising awareness for the conservation of natural resources".
Photography by Becky Kagan Schott, Pete Mesley and Tom St George (who are all among speakers at this year's event) as well as Natalie L Gibb and Rui Luís will join work by Brandi Mueller, Ellen Cuylaerts, Nuno Sá (another speaker) and Nuno Vasco Rodrigues already shown at last year's exhibition, to bring the number of pictures displayed to 54.
The third Diving Talks takes place at Lisbon's Navy Museum from 6-8 October, as reported on Divernet in June. Serrao says that the conference is designed to bring together diving enthusiasts, professionals and industry leaders for "three days of immersive knowledge-sharing, networking and inspiration".
This year's speakers also include cinematographer Jonathan Bird, along with Mark Caney, David Doolette, Gareth Lock, Michael Menduno, Martin Parker, Mark Powell, Phil Short, Karen van den Oever and many others.
The event no longer packages tickets with accommodation but a full weekend ticket for the talks and the exhibition costs 75 euros (c £65), with national airline TAP Air Portugal offering a flights discount to attendees.
Find more details and ticket-booking on the Diving Talks site. Linked tour operator PortugalDive can arrange dive-and-stay packages for guests who wish to add underwater experiences to their visit.
Features by Brandi Mueller on Divernet: Far-off bright Azores, Hanging out in mid-Atlantic, Forgotten warbirds, Appointment with the President, Saba dance, Service ethics, Deeper into Truk