EUROPE
Malta's Paradise Bay Resort Hotel & Diving School is well-placed for diving action in Cirkewwa in the north of Malta, organising boat-dives from its adjacent private beach and jetty.
Well-known sites close to the centre to suit divers at various levels include the Rozi and P29 wrecks, the Madonna statue, the Arches and, for trainees, Susie's Pool. When the weather is bad, sheltered diving can usually be found at capital Valletta, it says, with sites such as the HMS Maori and X127 wrecks, and the diving attractions of Comino and Gozo are not far away to the north. Paradise Bay lists 39 sites within a 15-minute boat-ride of the centre, including 10 wrecks.
The PADI 5* dive-centre was established in 1991 and is run by course director Neville Mclellan. There are usually three boat-dives a day, the boat returning between dives.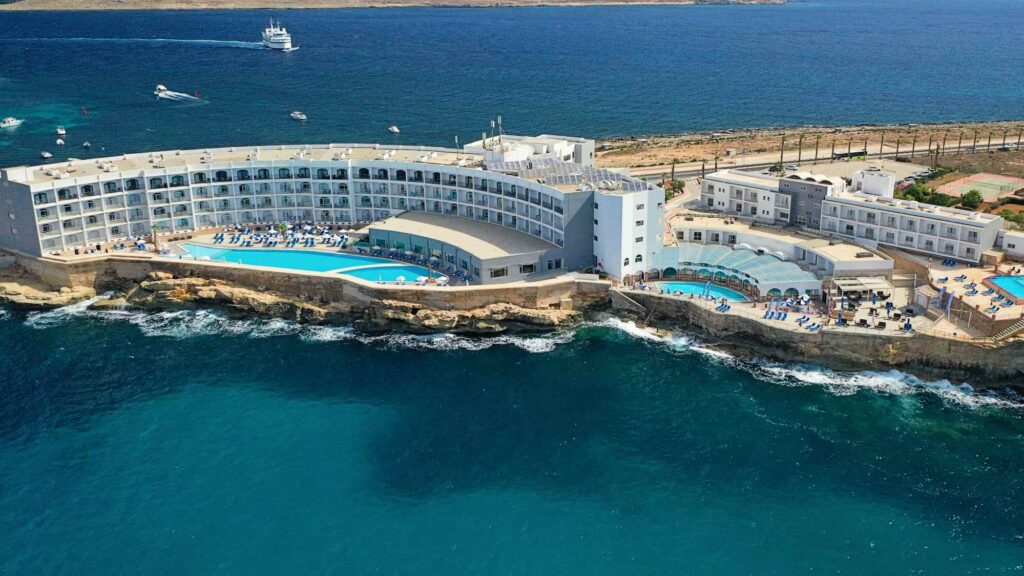 "We're pleased to offer favourable rates for groups, especially in the quieter months," says general manager Quentin Joe Grima. "Although the summer season runs from May through October, the centre is now open for diving year-round, though note that water temperatures are down to 15-16°C in the early part of the year, and there are likely to be more shore dives and fewer boat-dives.
"And as an incentive this year for individual divers who wish to travel and dive either on their own, with friends or with family-members, we're offering seven nights at the resort including a 10-dive package, and divers can benefit from discounted rates using the promo code PARADIV23 on our website."
A 10-dive boat-diving package starts at 330 euros (c£285 – add 45 euros for full equipment hire and 20 euros for nitrox). A full Open Water Diver course costs 480 euros (c£414).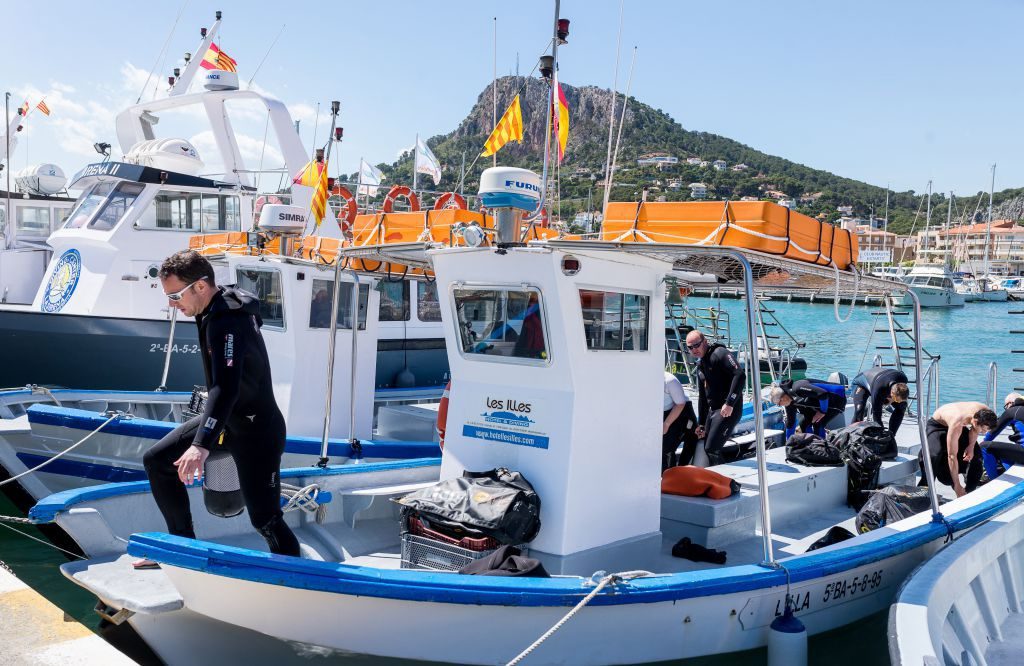 In terms of marine life, L'Estartit in Spain, offering access to the Costa del Montgri and the Medes Islands marine reserve, remains one of the hottest diving propositions in the Mediterranean. Depending on how much time you have available, Les Illes Hotel & Diving offers both week-long and long-weekend packages of accommodation, meals and diving.
The longer option gives you eight days / seven nights' full board with 12 dives from 669 euros (c£577), while the weekend package for 519 euros (c£448) gives you three days / two nights with four dives.
If you enjoy broadening your diving knowledge, the Diving Talks 2023 conference in Portugal is now three years in, with this year's event set to happen at Lisbon's Navy Museum from 6-8 October. It's designed to bring together diving enthusiasts, professionals and industry leaders for "three days of immersive knowledge-sharing, networking and inspiration".
The event no longer packages tickets with accommodation (though special attendee rates are apparently available at the Hyatt Regency) but a full weekend ticket for the talks and exhibition costs 75 euros (c£65), with national airline TAP Air Portugal offering a flights discount to attendees.
Diving Talks is also linked to dive operator Portugal Dive for those guests wishing to push the boat out and spend more time in Portugal to explore its diving, before or after the event. It has an eight-day, eight-dive Lisbon & Scuba Diving programme, for example, priced at 1,099 euros (c£947) pp.
SOUTH-EAST ASIA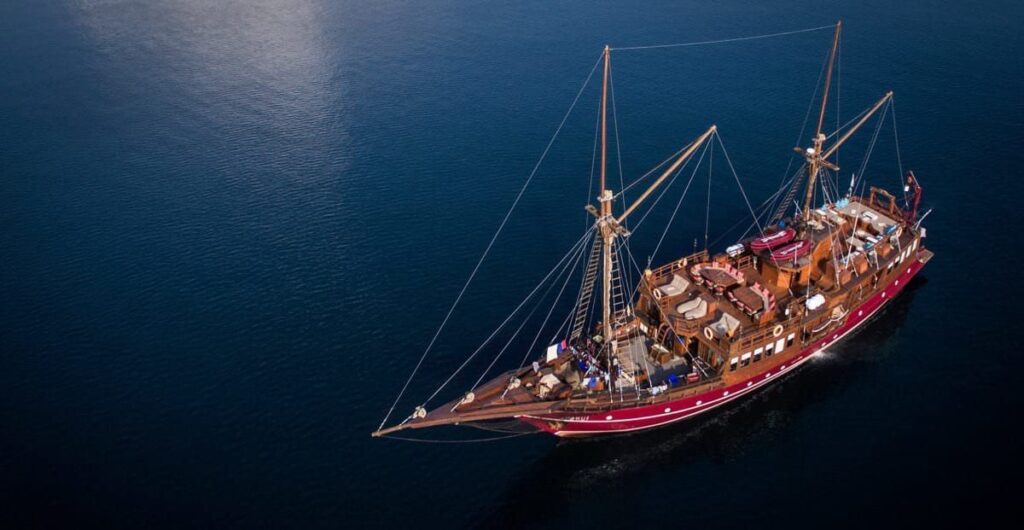 Arenui liveaboards in Indonesia says that because of recent cancellations it is able to offer limited availability for diving expeditions in Komodo and Alor – this coming off the back of having been "nearly booked solid" for the next 3-4 years. But it has only about eight cabins available through the rest of this year, so suggests that anyone interested moves fast and checks out its site.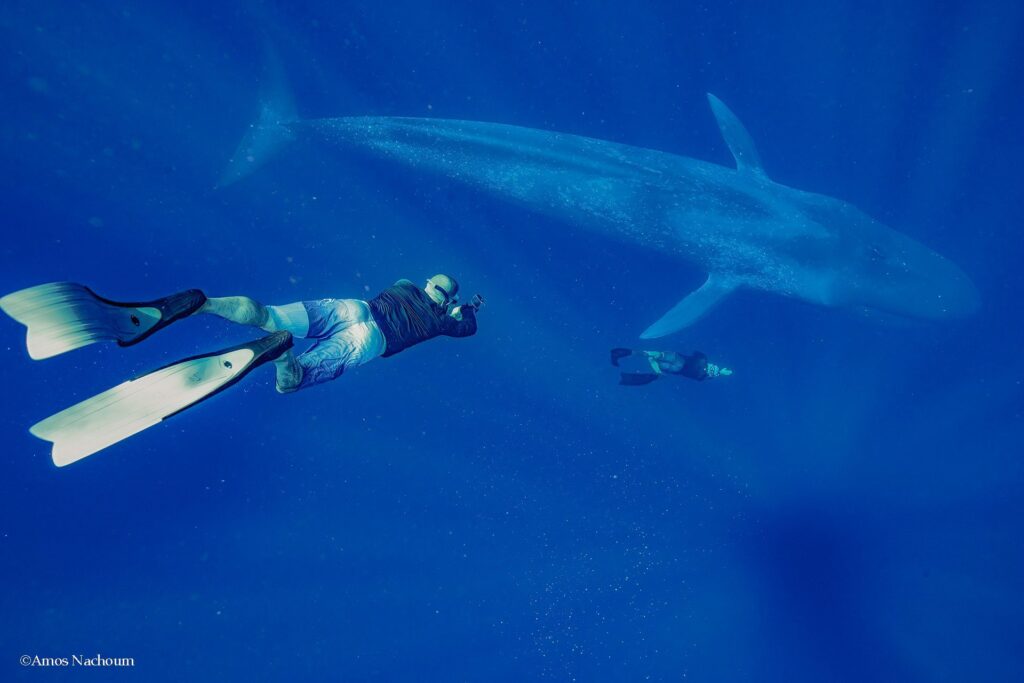 If you have dreamt of close-up encounters with blue whales your chance might have arrived from 5-12 November, when Big Animals Expeditions embarks on a trip for four people to swim with the world's biggest fish in Timor-Leste, under the guidance of wildlife photographer Vanessa Mignon. You would be in for five days of snorkelling but, again, you might have to move fast, and be prepared to shell out US $5,900 before even thinking about flights and accommodation!
MICRONESIA
Remote Palau, where the world's first shark sanctuary was formed 14 years ago, is well-known among divers as offering a special experience, with its WW2 wrecks, more than 1,400 species of fish and 500 species of corals, thrilling drift sites, Chandelier Cave, Jellyfish Lake and many other attractions.
The 39m Four Seasons Explorer three-deck catamaran has a shallow (1.9m) draft that the operator says allows it to reach locations others can't. It also brings along its own PADI 5* dive-centre, marine biologist and spa therapist and generally operates, it says, as a "floating resort" for up to 22 guests. All this comes at a price, of course, so expect to pay from US 3,360 (c£2,710) all-in for a cabin for two – by the way, that's per night.
MALDIVES
Manta Expeditions, the operator linked to UK-based charity the Manta Trust, has discounted trips available on the 36m Duke of York liveaboard this summer, with US $200 off its manta ray hotspots itinerary from 10-20 September (now from $3,300 – c£2,660) and $140 off the Baa Atoll to Male route from 20-27 September (from $2,310 – c£1,860).
A Manta Trust scientist is onboard throughout all this operator's trips, so they are as educational as guests want them to be. Browse these and other offers at its site.
And if you're part of a club or group that's up for a trip to the Maldives right now, Aquaventure Dive Centre has a 25% discount on packages in Addu Atoll for groups of at least eight scuba divers during June and July. Addu is the Maldives' southernmost atoll, and the centre can offer manta ray and tiger shark diving, good coral and even a shipwreck, the British Loyalty.
High-end operator The Cocoon Collection is opening its third Maldives resort on butterfly-shaped Joy Island in North Male Atoll at the start of September. The 5* resort is a 40min speedboat ride from the central airport and has 151 villas on the beach and over the lagoon, three restaurants, two bars, a spa and, most importantly, the PADI Joy Island Dive & Watersports. Prices were not yet available.
CARIBBEAN
Golden Rock Dive & Nature Resort is claimed to be the first upmarket hotel to open on the lesser-known (but highly rated by divers) Dutch Caribbean island of St Eustatius, otherwise known as Statia. The resort has an onsite dive-centre, Statia Divers, and currently offers 58 suites, though that number should have increased to 77 by late summer.
The resort also has what is said to be the biggest man-made but ocean-fed, cliff-edge lagoon in the Caribbean (how many rivals would there be?), containing a 9m-deep artificial reef in the form of a school-bus to provide confined-water diver-training opportunities.
The dive-centre, run by experienced British instructor Gareth Winter (he was at Wakatobi pre-Covid) and Marieke Appelhof, promises 36 dive-sites in the marine park, none more than three miles away, with wrecks, archaeological sites, lava flows, coral and "an abundance of all our favourite Caribbean creatures, big and small". Prices start from $1,540pp (c£1,240) for seven nights' B&B with 10 dives (though that price is for quadruple occupancy in a two-bedroom lodge).
Famed Sunset House on Grand Cayman, the hotel that includes the Sunset Divers operation, is offering some freebies for family divers staying between the start of August through to the end of November. These include a full Open Water certification course or Open Water eLearning referral course (minimum stay to qualify five nights); a refresher course or guided shore dive (minimum stay three nights); and free rental gear for young divers.
As a guide, a three-night double occupancy costs US $719pp (c£581) and quadruple occupancy $489 (c£395) – children under 12 go free. Prices include breakfast and transfers for over-12s, and a two-tank boat dive costs $123pp (c£100).
GALAPAGOS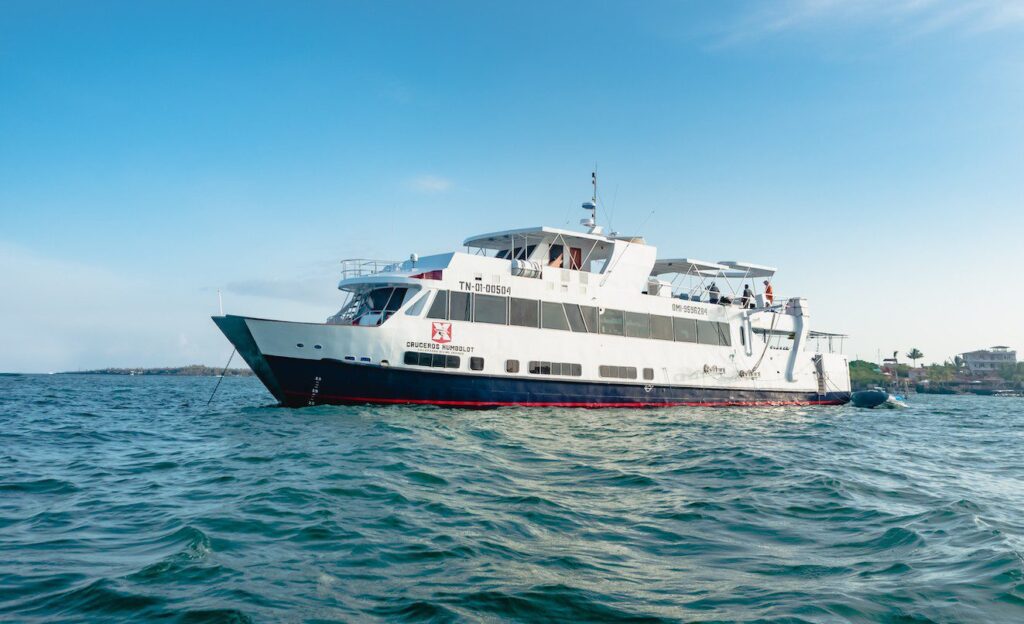 Explorer Ventures Liveaboard Diving Fleet has relaunched Humboldt Explorer on its Galapagos Islands itinerary, and says the vessel has had a refit so extensive that it has emerged as good as a new boat, with improved accommodation, more modern saloon and sun deck, upgraded dive-deck and fresh plumbing, apart from a major engine overhaul.
The Galapagos safaris are normally priced from US $6,195 (c£5,000), but $1,000 discounts are still available on forthcoming trips as part of Explorer Ventures' 2023 Year of Savings Specials promotion. Savings apply across its fleet of six liveaboards, which cover not only Galapagos and the Caribbean but the Maldives, the Red Sea and Palau.
Also on Divernet: Travelling light, 52 pro divers' favourite local dive-sites, Dive Like A Pro: Packing gear for a dive trip, Dive Like A Pro: Which safety gear to carry?