archive – Travel NewsVisit Grenada, dive Persia
Grenada was already hard to beat as a Caribbean island replete with diveable wrecks, but now there's another site to check out, and it's a recent sinking but a genuine antique.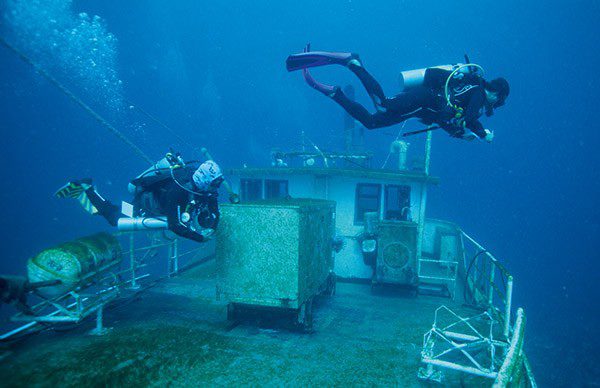 The cargo vessel Atlantik was built in Germany just before the start of WW2. In 1950 she was refitted and extended from 36 to 41m long, and in 1964 she was renamed the Persia II.
In 1985 she moved to St Vincent to run inter-island cargo – which is what she was doing when her pumps failed and she took on water in rough weather off Grenada on 3 March this year. The Coast Guard rescued all nine crew, but the vessel sank seven miles off the south coast.
A team from Aquanauts Grenada found and dived the wreck at the end of the month, after following an oil trail and using sonar.
Dive-centre owner Peter Seupel reports that it lies upright in 35m with marine life already moving in – and it is now one of Grenada's chain of Atlantic wrecks, lying where currents attract nurse sharks, rays and other pelagics.
Regaldive has prices from £999pp for seven nights' twin-share B&B at True Blue Bay Resort, flights with British Airways from London Gatwick and transfers.
Diving packages with Aquanauts start from £232pp for six dives.