Appeared in DIVER June 2019
APPS. IT'S ALL ABOUT APPS. Every dive-computer maker has a dive-logging app, and has had for years. Some of them are good, some not so much. Some do stuff other than just allowing you to log your dives, such as planning or unlocking extra functions on your new computer, or updating it to keep it future-proof.
But I had never been told to look at the app and then look at the computer until I was handed an Aqua Lung i770R. Download the app to your phone, I was told, and you'll be amazed at how easy it is to set up your new computer and make adjustments.
So I did. The app, DiverLog+, is available for Android and Apple, and it downloaded and installed on my not-top-of-the-range Samsung phone in a couple of minutes.
That gave me time to unzip the neat black carry case, liberating the i770R, and trying to set it up the old-fashioned way.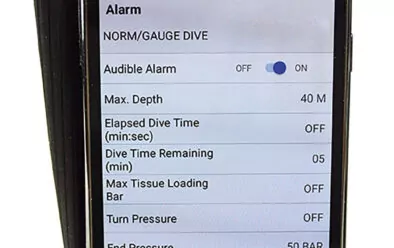 Setting up
The unit has three buttons, one top right and one each bottom left and right. They're big and easy to push when you want to, but tucked out of the way and not easily pressed by accident, so you won't find yourself looking at your computer and seeing some rarely used sub-menu, with no idea of how to get back to the dive information you need.
You use a series of short and long presses of the buttons to scroll through menus, enter sub-menus, select and adjust settings and confirm your changes.
Basically, the top-right button does select and save, and the two bottom buttons scroll through menus and available settings.
Without so much as a glance at the instruction book I had the unit set to my basic preferences as quickly as the app installed.
That gave me a couple of minutes to enjoy the screen. It isn't huge. The whole unit is neat and relatively small, but the screen is bright and colourful and really easy to read. Some day all computer screens will be this good. A screen-protector film comes ready-fitted as standard.
As we're discussing the unit overall, it feels nice and solid in the hand, satisfyingly weighty without actually being very heavy, and big enough to be useful without actually being that big.
It comes fitted with a heavy-duty webbing strap with a black metal buckle, but in the box, as a nod to long-term usefulness, there's a kit to convert the i770R to use bungee cord.
There is also an instruction manual on a CD and some other printed stuff, but they're largely optional if you've ever used a dive-computer before. To be on the safe side you can download a PDF version of the manual to the same device as the app if you like. I did, and have yet to look at it.
Back to the app, which had finished installing and told me how to pair the app with the dive-computer, a process requiring me to turn on Bluetooth on the i770R and then press a button marked Start on the screen of the phone.
Seconds later, I was whizzing through set-up menus and altering gas mixes and setting PO2 limits and alarms like some sort of tec-Jedi.
Piece of cake, if you'll forgive me mixing Star Wars references with WW2 RAF-slang.
Functions
So the i770R is small, neat, well-built and easy to set up, but what can it actually do?
First, it's a fully featured decompression diving computer with a maximum operating depth of 100m, offering you the option to use up to four customisable nitrox mixes, each containing between 21 and 100% oxygen.
You can set your preferred maximum PO2, and therefore your acceptable maximum depth, for each mix, and if you buy the optional tank-pressure senders it will also show you how much of each gas you have left.
The algorithm is Buhlmann, and you can set a personal degree of conservatism, decide if you want deep stops or not and can also adjust the safety stop suggested by the i770R, turning it off completely if you like.
There's a very usable compass with full three-axis tilt capability that's easy to use, made better by that very smooth TFT LCD screen, plus Freediving and Gauge modes, of course, and post-dive downloading of the dive information to the DiverLog+ app. You can then opt to share your dive-data and upload information to social media at the touch of a button.
More importantly, though I suspect this feature will be way down the pecking order for most people, there's a section into which you can enter personal data, such as your dive insurance numbers, some basic medical information and an emergency contact number. I hope you never need that information to be accessed in earnest.
Power
Power comes from a built-in rechargeable lithium battery. A cable zipped into the top of the carry-case has a plug that slides into a broad, flat socket with four pins visible on the left of the computer.
It holds charge very well, showing no significant drop in storage.
Aqua Lung says that you'll get 30 hours' diving from a fully charged battery with the screen set at full brightness, around 25% less if you use a tank-pressure transmitter, and that a full recharge will take a couple of hours using a charger plug, or up to four hours if you hook it up to the USB port of a laptop or desk computer. These claims seem reasonable to me.
In Use
Once strapped to my wrist and under water the displayed information was easy to read, clear, obvious and useful, just as it should be.
I know that's not a lot of blather about what it's like to use, but honestly there's nothing to add. The Aqua Lung i770R works, and works well.
Conclusion
On the whole, I'd suggest that this unit will happily accompany the vast majority of divers throughout the whole of their diving career without them ever needing anything else.
More importantly, it seems to be built and to work well enough to deliver sufficient pride of ownership for that diver never to want anything else. It really is a cracking little unit.
My only real question is why Aqua Lung didn't see fit to incorporate trimix gas use and a CCR mode. I suppose it's because the technical-diving market is such a small subset of divers that it wasn't thought to be worth the extra development cost.
Still, as it is, and bearing in mind the competition, it gets a solid nine from me.
I would be very happy to have one of these units on my wrist.
Specs
TESTER> MikeWard
PRICES> £620, tank transmitters £243 each
SIZES> 75 x 58 x 22 mm,
screen 44 x 32mm
WEIGHT> 170g
ALGORITHM> Black and blue
DEPTH RATING> 100m
CONTACT> aqualung.com
DIVER GUIDE> 9/10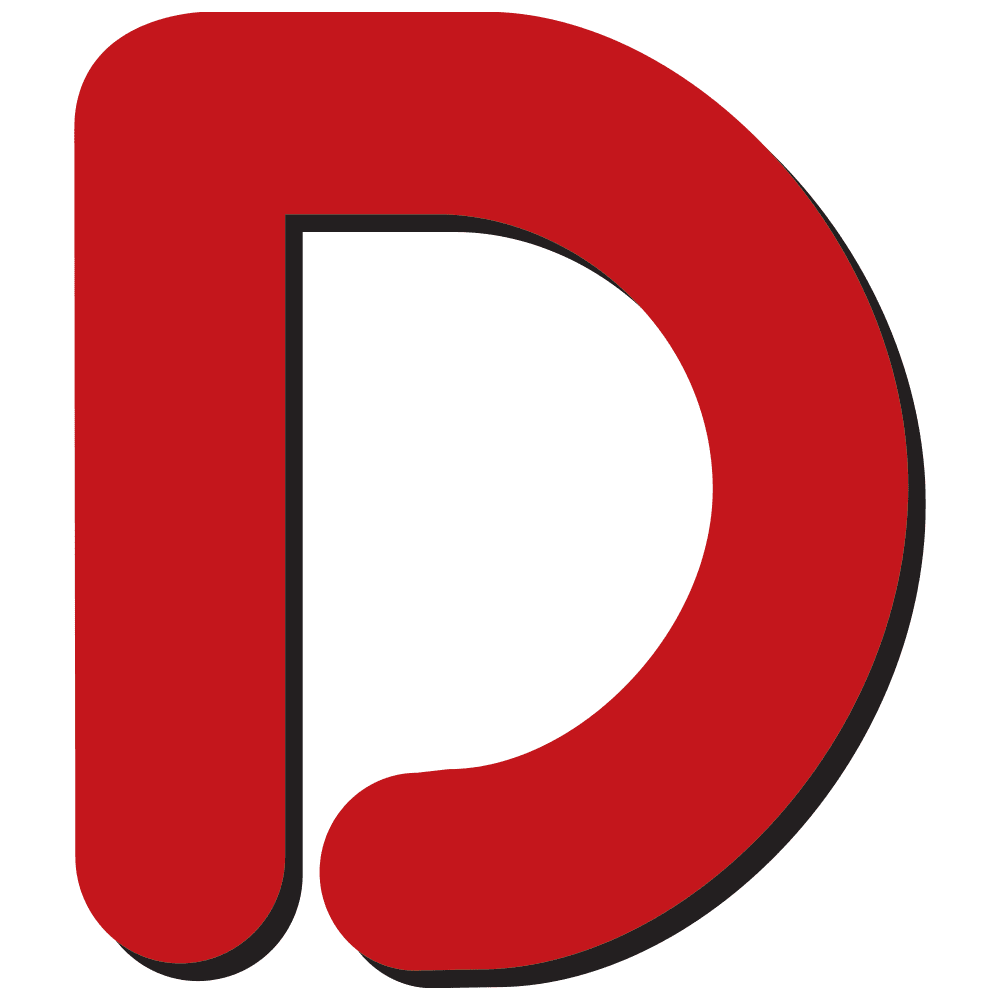 One of the world's longest-established diving websites, Divernet contains a wealth of information about diving destinations, equipment, techniques and much more, as well as daily news updates from around the world.