Scuba divers looking for sound environmental credentials in a dive-centre have been pointed in the direction of Evolution Beach & Dive Resort on the Philippines island of Malapascua. The centre has just been announced as winner of the Green Fins Award 2023.
The accolade is given to the marine-tourism operator – dive-centre or liveaboard – registered with the UN Environment Programme and judged to have made the lowest environmental impact over a 12-month period.
Performance is evaluated through a "rigorous and robust" assessment of business practices, says the Reef-World Foundation, the UK-based charity that co-ordinates the programme across 14 dive-destination countries.
The award had not been made since 2020 because of interruption caused by the Covid pandemic, but it means that Evolution is now recognised as "the top Green Fins Member", says Reef-World. The resort complies with what is "the only internationally recognised environmental standard for marine tourism", the Green Fins Code of Conduct, and shows "exceptional environmental performance every day".
Steps taken to improve sustainability practices at the resort are said to include preventing toxic chemicals such as used oil, cleaning products and sunscreen from entering the ocean, and disposing of all waste responsibly.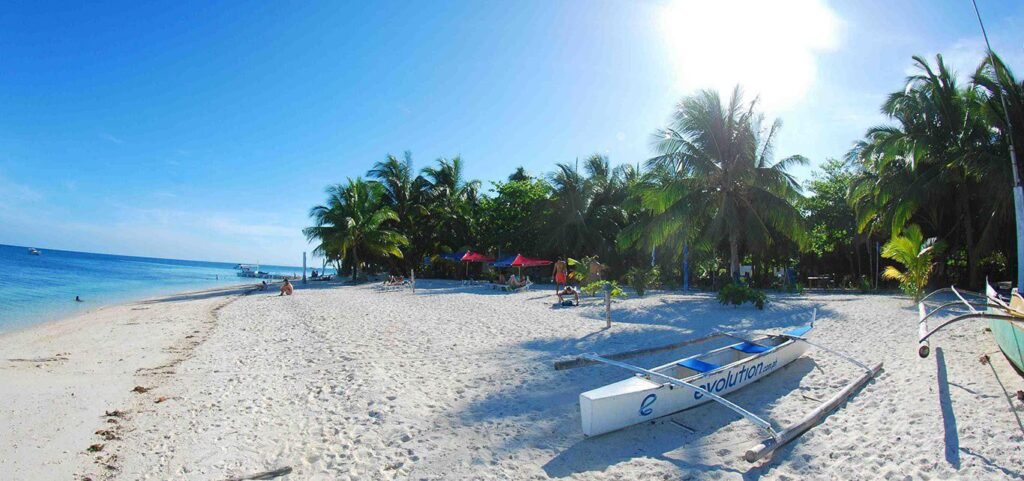 The centre consistently provides training for staff and guests on best environmental practices, participates in regular marine-life monitoring and data reporting, and includes environmental information in its pre-dive briefings, says Reef-World.
"The last few years have shown that uncertainty is always just around the corner," said the resort's co-owner Matt Reed. "This has made us more determined than ever at Evolution to ensure that what we can control is done to the highest 'best practice' standards. We cannot stop wars and pandemics, but we can protect and defend our tiny speck of the globe."
Opened in 2010 by Reed and David Joyce, the PADI 5* dive resort also provides TDI technical-diving training. It has 16 rooms, a restaurant and the "least authentic Irish bar in the world".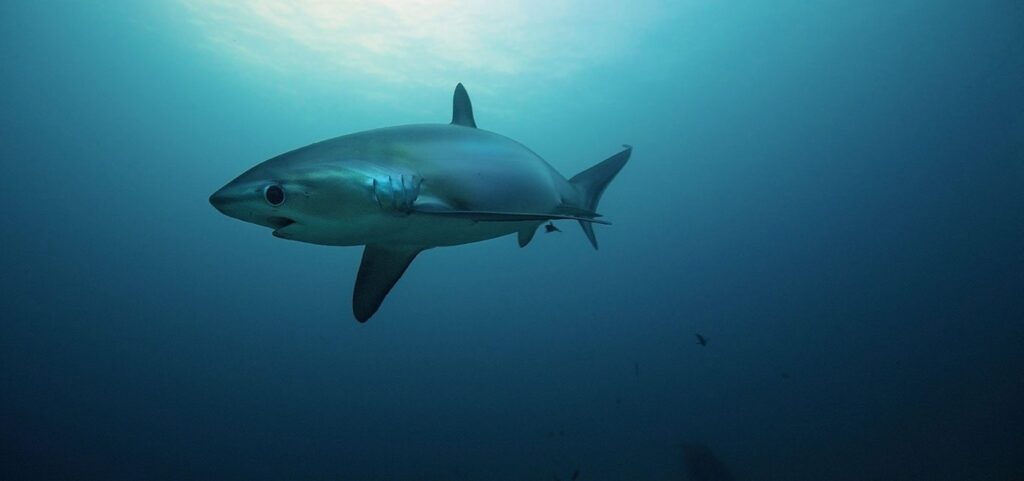 Malapascua is famous for its daily thresher shark dives and Reef-World says that Evolution has "a great long-term team of recreational instructors and guides and one of the most active technical-diving units in the country".
The resort was described by Reef-World director Chloe Harvey as having been "pivotal" in Green Fins' development since it joined the programme in 2012. "They are not only an exemplary sustainable dive operation, but also an incredibly valuable voice in our network, helping to drive the collective global industry towards a more sustainable future."
Green Fins currently has 21 active members in the Philippines, including five on Malapascua. Elsewhere in the world there are 32 in Egypt; 15 in Malaysia; 12 in Costa Rica, 12 in Dominican Republic, 10 in Indonesia; 13 in Japan, six in Thailand, five in the Maldives and three in Antigua & Barbuda.
Reef-World points out that the inactive status of a number of Green Fins members in these and other countries could mean that they been unable to undergo their annual assessments, in many cases because of the pandemic.
Seahorse champion honoured
Another significant accolade, in this case a personal one, has gone to Neil Garrick-Maidment, founder and executive director of the UK-based Seahorse Trust. He has received the British Naturalist Association's David Bellamy Award.
Conferred to the "field naturalist of distinction" for his contribution and dedication to the study of seahorses over more than 40 years, it was presented by BNA honorary president Roger Tabor at the association's annual awards event at London's Natural History Museum. 
Garrick-Maidment, who is a scuba diver and a BNA fellow, set up the British Seahorse Survey in 1994 as well as the national seahorse database that grew into the World Seahorse Database Survey. The longest continuously running survey of its kind, this now has more than 3,500 sightings recorded from some 50 countries.
He set up the Seahorse Trust as an umbrella organisation in 1999, and is a visiting fellow to the science and technology faculty at Bournemouth University.
"We must learn what is needed to protect seahorses and their habitats from harm and create solutions so seahorses and all marine species can thrive," said Garrick-Maidment in accepting the award.
Also on Divernet: Clued-Up Divers Will Pay To Go Green, Green Fins Gets Toe-Hold In Japan, 70% Of Divers Contact The Reef, Green Fins Update To Refresh Dive Pros, £66k Raised To Protect Studland Seagrass, Free Rides On Seahorse Course