A prominent US diving lawyer is pushing for the reopening of what he says was a botched criminal investigation into the death of 18-year-old diver Linnea Mills in a Montana mountain lake in November 2020.
David G Concannon's announcement follows the news that the civil lawsuit brought against a local dive-centre, its owners, an instructor and training agency PADI in connection with the fatality has now been settled by all parties out of court on undisclosed terms.
The lawyer had been part of the team acting on behalf of the plaintiffs, with particular regard to PADI, which had been accused of negligence in its oversight of a member-business.
The $12 million civil suit was filed in May 2021 by Mills' parents Scott and Lisa; dive trainee Bob Gentry, his wife Shannon and a minor, 'EG', also on the training dive; and another student, Joel Wilson.
The action was brought against PADI Worldwide and its subsidiary PADI Americas, Gull Dive of Missoula, its owners David & Jeannine Olson, instructor Deborah Snow and Heidi Houck, who privately sold Mills her used drysuit but without the inflator hose.
Snow was expelled from PADI on 19 January this year, around the time of the final settlement. The Olsons dissolved Gull Dive in 2022 and volunteer safety diver Seth Liston, who was originally cited, was later dropped from the lawsuit.
The fatal incident
Mills, a PADI Open Water Diver from Missoula, had been new to coldwater diving when she undertook an Advanced OWD course in Lake MacDonald in Glacier National Park, as originally reported on Divernet.
She had never used a drysuit before but according to the lawsuit bought Houck's secondhand garment on Gull Dive's recommendation. The instructors failed to check her equipment before leaving for the lake, so were unaware that she had no means of controlling suit inflation. She also had a regulator unsuitable for coldwater use.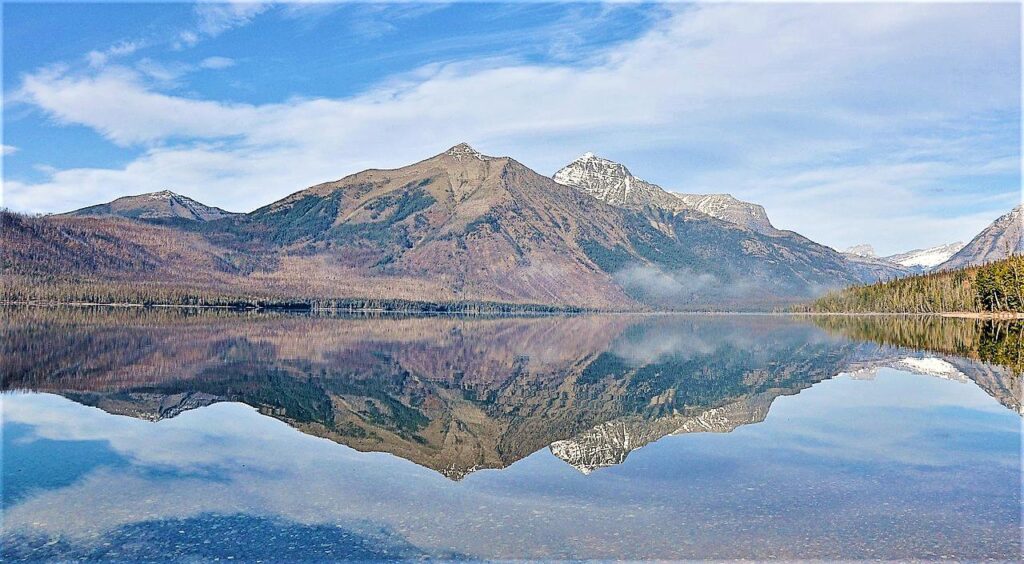 Snow, who was leading the dive, was unqualified to teach drysuit diving and Liston had not used a drysuit before – even though the other students in the group were doing PADI drysuit speciality dives. The training agency's standards of care on the conducting of such dives have been amended since the incident.
Snow told Mills to use her BC for buoyancy control, and she was weighted with 20kg of lead in her drysuit and BC pockets. No briefing was given or buddies assigned. Failing to see how much her suit was already squeezed in the first five minutes of the dive at 5m, the instructors took her with students Gentry and EG down to 18m.
Gentry's GoPro footage later showed Mills on a ledge struggling to breathe but unable to ascend or attract Snow's attention. She signalled to Gentry for help before overbalancing and sinking rapidly. He caught her at 26m and later reported that she was showing signs of being crushed by her suit, but he could not locate her weights to dump them. She then dropped her second stage.
Gentry was forced to leave her at 32m and make a rapid ascent, where he found that there was no surface cover. Mills was later found at 39m by Snow and Liston and recovered, but too late to save her life.
PADI had argued that Gull Dive and its staff were neither its agents nor employees, and that because Mills had signed a disclaimer it could not be held responsible for the teenager's death. But last July a judge overruled this denial of responsibility, stating that PADI exerted control through its membership agreement over Gull Dive and its instructors, who were contractually obliged to follow its standards and instructions.
The judge had also ruled that an instructor could be an "ostensible" agent of PADI if the student believed that instructor to represent the agency because of its claims. She had said that it would be for a jury to determine to what extent PADI could be held responsible for Mills' death at trial.
'I guess I will be OK'
When federal investigators submitted a report on the incident to the Assistant US Attorney (AUSA) in Montana in 2021 she decided against bringing a criminal prosecution. "While Snow was likely at fault to some extent for Mills' death, we cannot prove beyond reasonable doubt that she was criminally culpable," she told them.
Now that the civil suit has been settled, however, Concannon is set to challenge the process those investigators had used to build their case, and to pursue the bringing of criminal charges.
The trial lawyer, who claims not to have lost a trial since 1995, has been a scuba-diver since he was 14. He has also led numerous deepwater expeditions, including five to the Titanic, one of which he led, and succeeded in finding and recovering the Apollo F-1 lunar rocket engines from 1969, for which he received an Explorers Club citation. His wife was a friend of the Mills family.
Because Gull Dive had not been licensed to operate commercially in Glacier National Park, the initial investigation was undertaken by park agents. Concannon said that they had done well to consult a wide range of diving specialists.
However, the National Park Service's Investigative Services Bureau (ISB) quickly took over the case, and according to Concannon it severed those links to experts, to the extent of failing to involve even the NPS's own dive safety officer, normally charged with investigating diving fatalities, its dive-team or dive control board.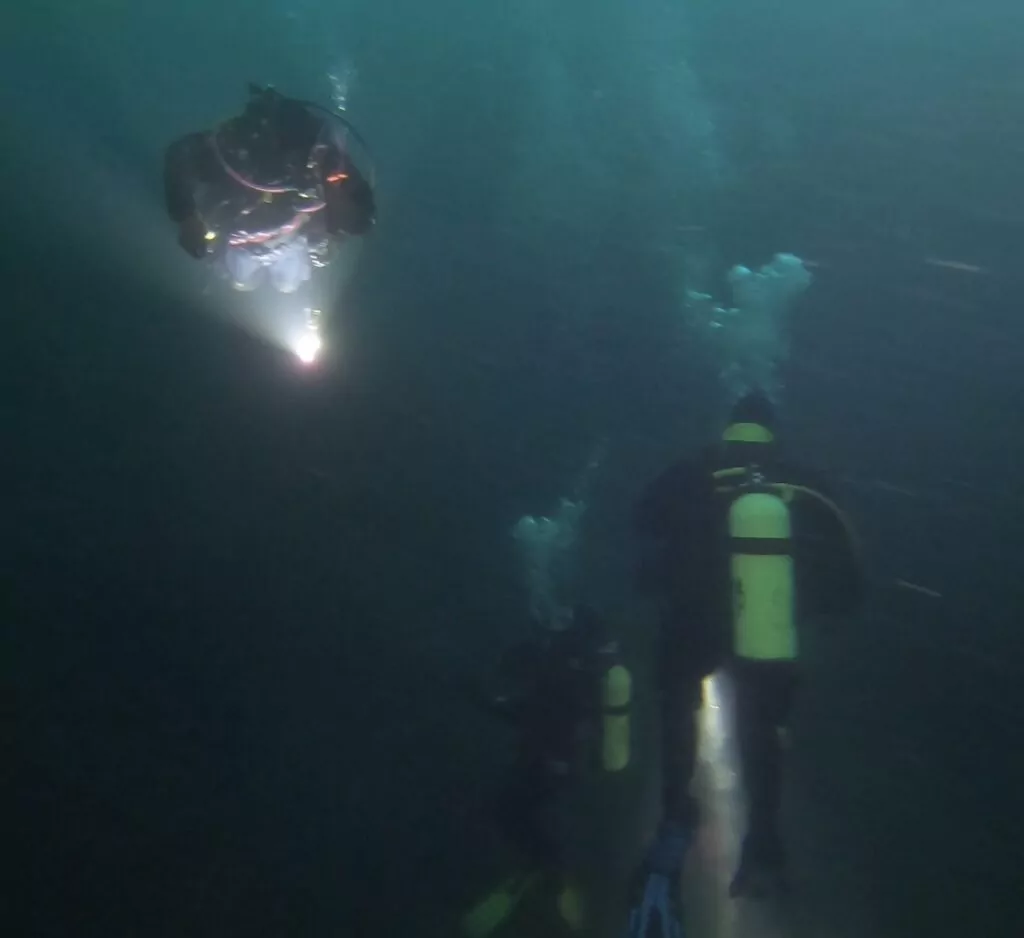 "Among the evidence the ISB refused to look at or ignored were the dive-profiles of Debbie Snow and Linnea Mills, which showed that Snow was on the surface while Linnea was drowning," Concannon told Divernet. He said that Snow had also removed critical evidence – Mills' dive-computer and personal effects, including incomplete PADI forms – from the scene.
The video of Mills' death and evidence of whether Snow had been mentally impaired at the time were also ignored, he said, and PADI's training standards had been reviewed only after the instructor had been interviewed, and by non-divers.
Also withheld, according to the lawyer, was that non-diver Shannon Gentry had questioned the Gull team about Mills having to dive without the drysuit hose "and Linnea just shrugged her shoulders, saying: 'If they say it's all right, I guess I will be OK'."
Chain of custody
Concannon pointed out contradictions in Snow's statement to the ISB, including the claim that divers carried out pre-dive equipment checks even though she had not known how much weight Mills had or where it was located.
And while the ISB had told the Mills family that it was unable to determine the effects of suit-squeeze because "nobody had ever studied it before", Concannon says that he had referred the ISB to two investigations, one from 2012 and another ongoing by the Canadian Coast Guard, "but they just ignored this information.
"If the feds cared – and they don't seem to be too interested – they could follow the chain of custody of the dive-computer and charge all who were involved in removing it from the scene and taking it out of state for two years, instead of turning it over to the investigators," he said. "In fact, in a case involving a divemaster in the Florida Keys, charges were brought against the DM for taking a dive-computer and not handing it over to the sheriff."
He now hopes that either the Assistant US Attorney or the Department of the Interior, which oversees the NPS, can be persuaded to reopen the case. "I don't know how many insults the Mills family has to endure," he told the Missoula Current. "They lost their daughter but then the system really failed them in fundamental ways. The people involved in this failed to do their jobs."
And following the civil settlement Lisa Mills stated: "The Assistant US Attorney should look at all the evidence objectively, with the help of competent investigators and experts, both of which were lacking in the earlier investigation."
Also on Divernet: Drowned Diver Continued Solo In Unsafe Conditions, Line-Laying Might Have Avoided Scylla Deaths, Two Inquests Highlight Solo-Diving Dangers, Inquest Verdicts On Three Diver Deaths