Canadian diver Dr Phil Nuytten, widely regarded as one of the great pioneers of modern commercial diving and a renowned undersea technological innovator, has died at the age of 81.
Having started out working as a commercial diver, Nuytten would spend more than half a century developing advanced undersea systems designed to extend the possibilities of deep-ocean exploration – but with safety of the diver or diving technician always his priority.
Born René Théophile Nuytten in Vancouver, British Columbia on 13 August, 1941, he was a Metis, one of Canada's indigenous peoples, and was later adopted into the Kwakiutl nation. He lived close to Vancouver shipyards as a child and, fascinated by marine life, learnt early on to snorkel before moving on to using scuba gear.
By the age of 16 he had opened Vancouver's first dive-shop, teaching diving courses, designing his own equipment and making drysuits after school.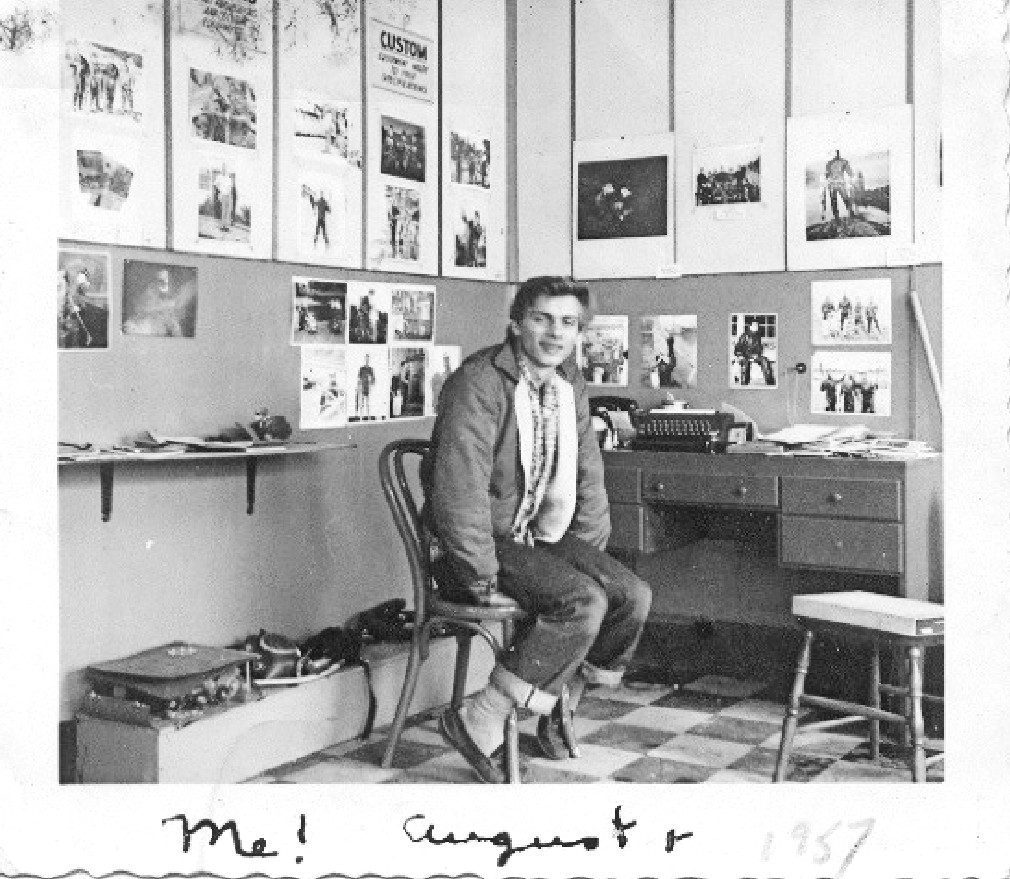 By the end of the 1950s he was working as a commercial diver, travelling extensively and coming up with more ideas for equipment based on his own diving experiences.
During the 1960s and 1970s he was involved in developing mixed-gas decompression tables and took part in experimental deep dives that helped to set long-lasting international standards. In 1968 he was part of the Project Nesco team that achieved the first 180m open-water bounce dives, and in 1972 wrote the protocol for Deep Work 1000, the first North American 304m saturation dive.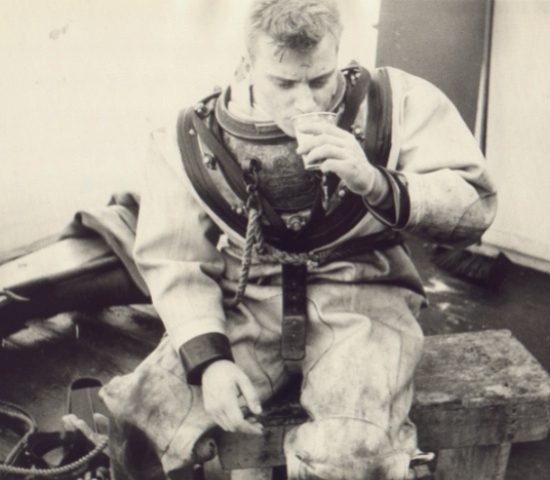 In 1965 Nuytten founded Can-Dive Services and, four years later, went on to co-found Oceaneering International. Both ventures pioneered subsea development projects, with the latter going on to become one of the world's biggest public underwater skills companies.
In 1982 the entrepreneur formed Nuytco Research, which would become a world leader in the development and operation of undersea technology – designing, building and operating atmospheric diving suits, submersibles, ROVs, lights, thrusters and other equipment.
Nuytten appeared on the cover of National Geographic magazine in 1984 following his Arctic dives on HMS Breadalbane, one of the world's northernmost shipwrecks. He had been working with fellow Canadian diver Dr Joe MacInnis since the 1970s, heading equipment research and designing life-support systems for a series of Arctic polar and sub-polar expeditions.
In the late 1970s Nuytten was instrumental in developing the 300m depth-rated Atmospheric Diving System Newtsuit. It was based on his design of a one-atmosphere diving suit with rotary joints that would both eliminate the need for a deep diver to decompress and allow the degree of mobility and dexterity needed when working for long periods at depth.
He would later follow this with the Exosuit ADS, the ultra-lightweight hardsuit that went into production in 2012 and remains current, adopted by commercial-diving companies and many navies. The Exosuit was first used on the Bluewater and Antikythera underwater research expeditions.
In the 1990s Nuytten's Remora submarine rescue system, a manned underwater vehicle able to connect to a disabled submarine at a variety of angles, was described as the world's most technically capable such system. It was adopted by the Australian Navy and later, as the Pressurised Rescue Module System (PRMS), the US Navy.
Another notable achievement was the development of the 600m-rated DeepWorker micro-submersible. National Geographic and NOAA (National Oceanic & Atmospheric Administration) adopted it early on for their Sustainable Seas deep-ocean scientific expeditions.
Nuytten also worked for NASA for more than 25 years, on applications related to both undersea and space technologies. He and his team trained NASA and Canadian Space Agency astronauts to pilot DeepWorker subs for the NASA Extreme Environment Operations (NEEMO) project to prepare for future human space exploration.
In recent years the Exosuit ADS was included in this training, incorporating a heads-up display designed to simulate astronaut extra-vehicular activity (EVA).
In 2018 it was revealed that Nuytten had also started work designing an underwater habitat called Vent-Base Alpha, to be located in the Pacific off Vancouver.
Many film and TV documentaries were based around the innovator's technological advances, with his active involvement, and among other projects he was senior technical advisor and provided the undersea devices for James Cameron's movie The Abyss. He published many technical papers and frequently spoke at underwater conferences about his work.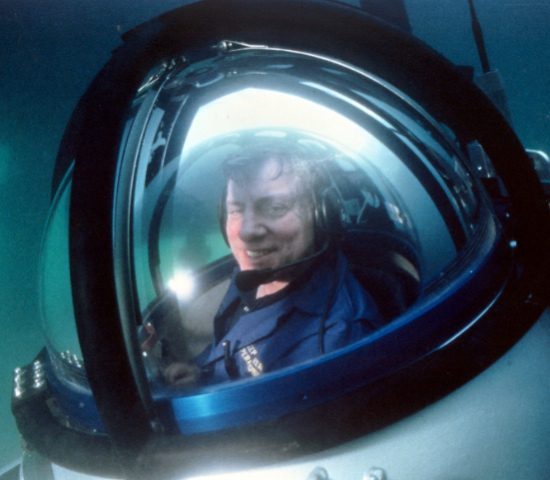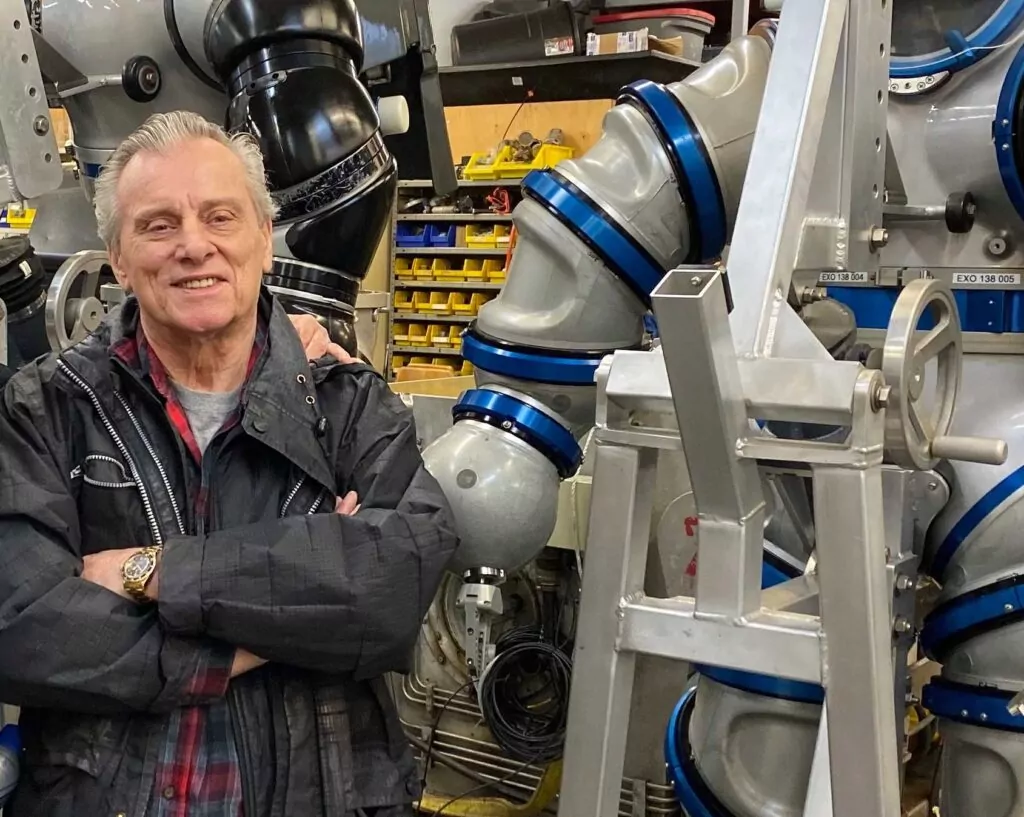 In 1992 Nuytten received the Order of British Columbia, his home province's highest honour, for achievements in technology, contribution to the BC economy and support of indigenous culture – he was a noted expert on First Nations art.
In 2016 he was appointed an Officer of the Order of Canada, the country's second-highest civilian honour, for innovations in deep-sea exploration that had "improved safety and made Canada a leader in underwater development and commerce". And the following year he received an honorary science doctorate from Vancouver Island University.
Phil Nuytten chaired the Academy of Underwater Arts & Sciences (AUAS) up to his death on 13 May, and had been inducted into its Diving Hall of Fame in 1997. Divernet correspondent John Christopher Fine worked with Nuytten at the AUAS as well as on the magazine he published, Canadian Diver.
"There was no pretence about Phil Nuytten," he says. "He enjoyed the company of divers and worked hard as a volunteer chairman of the AUAS without the bully attitude so many egoists bring into organisations designed to do good. He never lost sight of real goals, and sought justice when it was required.
"Our work together over many years was cordial. He was always open to those that sought him out, and held his reins of responsibility as a rider using a soft bit guides a horse. One of the good guys in diving has passed over the bar – one of the great pioneers."
Predeceased by his wife Mary in 2021, Phil Nuytten leaves a daughter, Virginia, and her husband Ross Cowell.
Also on Divernet: Ernie Brooks, Bob Hollis, Hannes Keller, Emory Kristof, Tom Mount