A British diving instructor killed by a great white shark in Australia in February 2022 unintentionally provoked the fatal bite, according to the International Shark Attack File (ISAF).
Simon Nellist, 35, had not been scuba diving when the incident occurred. He was bitten by what was estimated to be a 4.5m shark while he was at the surface, training for an upcoming charity swim off Little Bay Beach, south-east of Sydney, where he lived.
Nellist had been wearing a black wetsuit – which can help to make a human resemble shark prey such as seals – and was swimming about 50m out from the beach. His death was reported at the time on Divernet.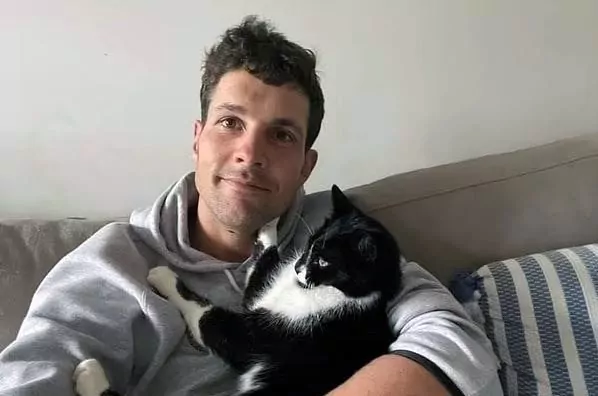 The ISAF database of global incidents involving sharks and humans, which is compiled by Florida Museum of Natural History, has now classified Nellist's death as a "provoked incident" – although the national Australian Shark Incident Database (ASID), compiled by the Taronga Conservation Society, has taken the opposite view, recording it as an "unprovoked incident".
Founded in the 1980s, ASID has since changed its name from the more judgmental Australian Shark Attack File (ASAF). It did not include colour of wetsuit in its data on the incident involving Nellist, the 1,191st it has recorded dating back to the 19th century.
Shark bites
In 2022 ISAF recorded 57 unprovoked and 32 provoked shark bites. It defines a provoked bite as one that occurs when a human initiates interaction with a shark in some way: "These include instances when divers are bitten after harassing or trying to touch sharks, bites on spear-fishers, bites on people attempting to feed sharks, bites occurring while unhooking or removing a shark from a fishing net and so forth."
The ISAF report at the time of the incident had stated that a large white shark had been seen breaching from beneath Nellist, who was killed before rescuers could arrive. "White sharks often hunt by swimming up directly beneath prey, using shadows to select targets," it said. "Unfortunately, due to poor vision and murky water, it is likely difficult for the sharks to distinguish humans and traditional prey species such as seals."
Representing ISAF, Florida Program for Shark Research director Gavin Naylor has told The Times that while Nellist had not intended to provoke the shark, he had chosen to swim in a fishing area where bait was present in the water.
Following his death, local authorities had urged fishermen to be more careful in using bait and disposing of material that could attract sharks near swimmers.
The incident was rare for the Sydney area, which is guarded by shark-nets. Nellist had himself stated six months before his death that "shark nets and drumlines protect no one and kill all kinds of marine life every year. They need to go so these things don't happen."
Snorkeller bitten
Meanwhile 11-year-old snorkeller Archie Blake was bitten on one leg by an unknown species of shark a few metres offshore at Cape Range National Park in Exmouth, Western Australia on the afternoon of 29 April. Paramedics treated the boy on the beach before he was airlifted to hospital in Exmouth and then on to Perth Children's Hospital.
Archie had been on a camping holiday from Tasmania with his family. His condition was said to be stable and his injuries were not considered life-threatening. Beaches in the area were closed.
Also on Divernet: It's Official: Sharks Muddle Humans With Seals, Does Fewer Shark Bites Mean Fewer Sharks?, 'Dangerous Moonlight' Linked to Shark Attacks, Shark Fatality Linked To Conservation Success