Volunteer scuba divers make a "huge contribution" to the marine historic environment, says the Protected Wreck Association (PWA) – which gives some idea of how huge with the release of survey results marking 50 years of the Protection of Wrecks Act 1973.
During those five decades divers have acted as voluntary custodians on nationally and internationally significant wreck-sites, says the association. Its survey of a section of the volunteer force reveals that last year alone they devoted more than 1,300 days to diving on, researching and engaging the public with protected wreck-sites.
In recent years more than 200 licensees and team-members have been active on England's protected sites alone, with others working elsewhere in the UK.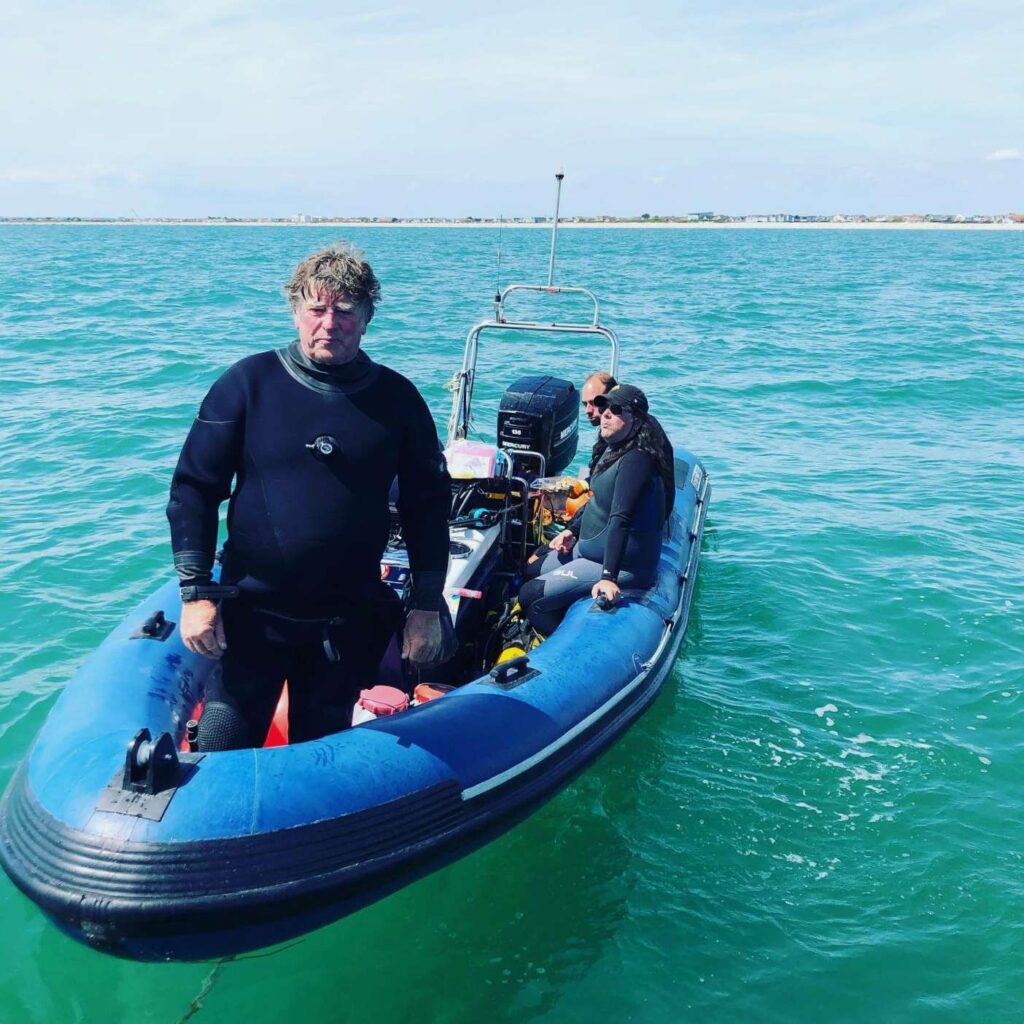 Volunteers also contributed nearly £80,000 of their own money to help manage protected wreck-sites last year, says the PWA. The sum covered boat-time, fuel, survey equipment and travel for archival research. 
Some 23% of the survey participants indicated that their volunteering was now being negatively affected by the cost-of-living crisis, with a further 40% anticipating that the effects would hit them in the near future.
About 46% of the divers have been involved with their wreck-sites for 15 years or more, but the PWA has expressed concern that, with an average age of 66, the wreck-diving volunteer force is reaching a point at which new divers are urgently needed.
'Unique breed of diver'
The Protected Wrecks Act was introduced in 1973 to address issues with the exploration and investigation of historic shipwrecks that were "damaging marine heritage and causing public outcry", says the PWA, and 64 protected sites have since been designated.
The Department of Culture, Media & Sport (DCMS) administers the act with the UK's heritage agencies such as Historic England (HE) and Cadw. These bodies can recommend that the minister of the day (currently Michelle Donelan) should designate a restricted area around a shipwreck to prevent uncontrolled interference.
Wrecks can be designated under Section 1 of the act on account of their historical, archaeological or artistic importance, leaving the volunteer divers to provide "the eyes on the seabed to monitor, research and protect the wrecks".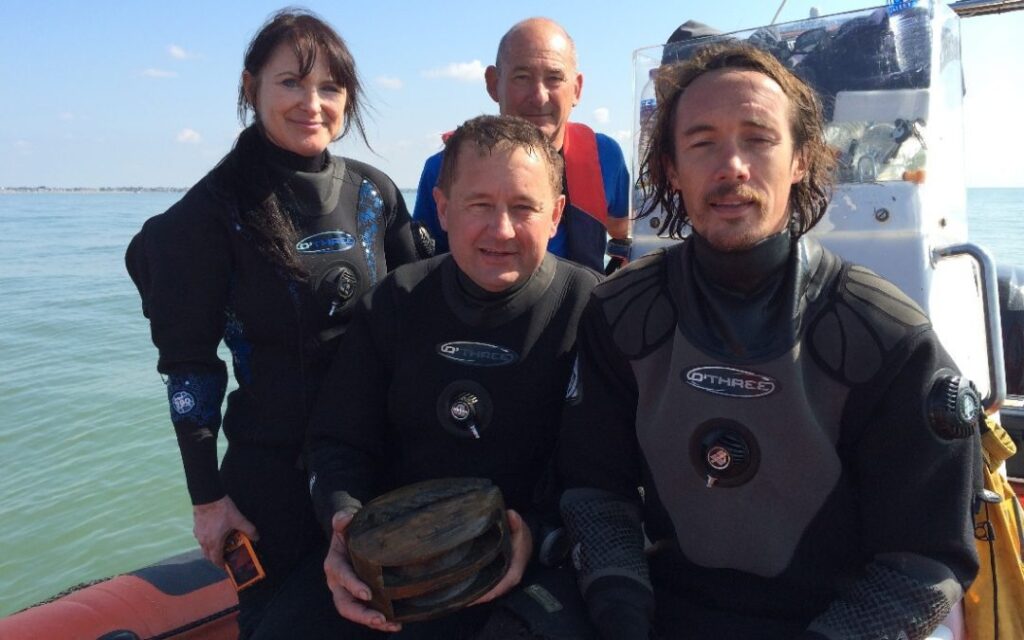 "The skills needed for investigating and caring for an important historic wreck-site are broad and volunteers acquire a high level of responsibility, as they are ultimately responsible to DCMS," says the association. "They are a unique breed of diver: focused, enthusiastic, committed and dedicated."
HE recognises the contribution made by volunteer licensed divers on certain sites such as the 17th-century London in the Thames estuary, and Bronze Age and 17th-century sites in Salcombe, by classing them as affiliated volunteers.
"Licensed diving teams are the unsung heroes of the UK's underwater cultural heritage," commented PWA chair Prof Mike Williams. "Without fanfare, year after year, they go out investigating, recording and safeguarding the public's maritime heritage.
"They are the embodiment of the adage: 'Take what you need, give more than you take'."
Where are the women?
If there is a lack of younger wreck-protection licensees coming through, there is also a shortage of women in the role, according to the Maritime Archaeology Trust (MAT). It has now received a grant from HE to investigate this state of affairs.
A study in mid-2021 indicated that of 32 "principal licensees" only one was female, while only eight out of 74 other licences issued, such as visitor licences, had gone to women.
"There is also a dearth of stories related to women and Protected Wreck ships and shipping histories," says MAT, suggested that the act's 50th anniversary "provides a milestone to consider women's involvement".
The trust is conducting a survey of female divers already involved with protected wrecks or who are simply interested in diving and maritime archaeology, in the hope of understanding why so few women are licensees – and how the situation might be addressed.
Also on Divernet: The Essex 3 Who Took On London, The Hazardous Crew, Invincible – 50' 44.34N, 01' 02.23W, Invincible With The Original Three, VR Adds New Dimension To HMS Colossus Dive