A well-known diving liveaboard operator has taken the unusual step of bringing legal action against a number of its clients and others, on grounds of defamation.
Nautilus Liveaboards and its CEO Mike Lever have already served, or are in the process of serving, legal papers to more than 20 named people, including former and potential guests, shark-diving industry figures and others, who are alleged to have posted libellous comments on social media about their operations in Mexico.
The action reflects a falling-out that has occurred following the permanent closure of Mexico's Guadalupe Island biosphere reserve to great white shark cage-diving, along with recreational fishing and private boat operators, as reported on Divernet in January.
Nautilus Liveaboards, the name under which Icarus Aviation of Vancouver in Canada carries out its business, was for many years the biggest of these operators, running its own boats in Guadalupe. The legal action is being taken in Canada, where it is a criminal offence for one person to make defamatory public remarks about another.
The lawsuits detail specific comments made on social media that are considered to have defamed Lever and his company. These complaints fall broadly into two categories: claims for refunds on unfulfilled bookings and accusations of responsibility for the marine-park closure.
In a number of the cited posts, the writers claim to be entitled to refunds on bookings for cage-diving trips that could not be honoured because of Guadalupe's closure by the Mexican government. They say that they have been refused cash refunds, and that credits offered for alternative trips in lieu of cash are unacceptable.
Guadalupe cage-diving was a "single-species" experience, and a number of white shark enthusiasts who booked for surface cage-diving from liveaboards were not scuba divers. Some argue that alternative holidays to other destinations such as Socorro, to interact with other species, cannot be regarded as of equivalent value to them.
Other comments refer to incidents involving Nautilus cage-dives in the past seven years that the posters suggest clinched the case for Guadalupe being closed to tourists – a charge that the operator denies.
The background
Nautilus began its operations in 1992 in British Columbia and expanded in the early 2000s to take on a range of diving ventures in Mexican waters. It claims that it has "managed over 650,000 successful diving experiences, and has provided approximately 43,000 divers and non-divers with the experience of getting in the water with wildlife, including great white sharks". The company, which describes itself as "highly successful", says that it currently runs 27 operational charter boats.
Guadalupe, which lies 160 miles off the Pacific coast, has been a marine park since 2005. Cage-diving would take place between July and November, when the great white sharks aggregate there to feed on pinnipeds, with Nautilus and other operators switching to Mexico's other celebrated remote diving location the Revillagigedo Islands, which includes Socorro, at other times of year. 
Operators of the liveaboards that visited Guadalupe have argued that the park's closure, far from protecting its sharks, will leave the area vulnerable to illegal fishing operations that had previously been deterred by their presence. Mexico's National Commission of Natural Protected Areas (CONANP), which is responsible for protecting the reserve, is widely considered to be under-resourced.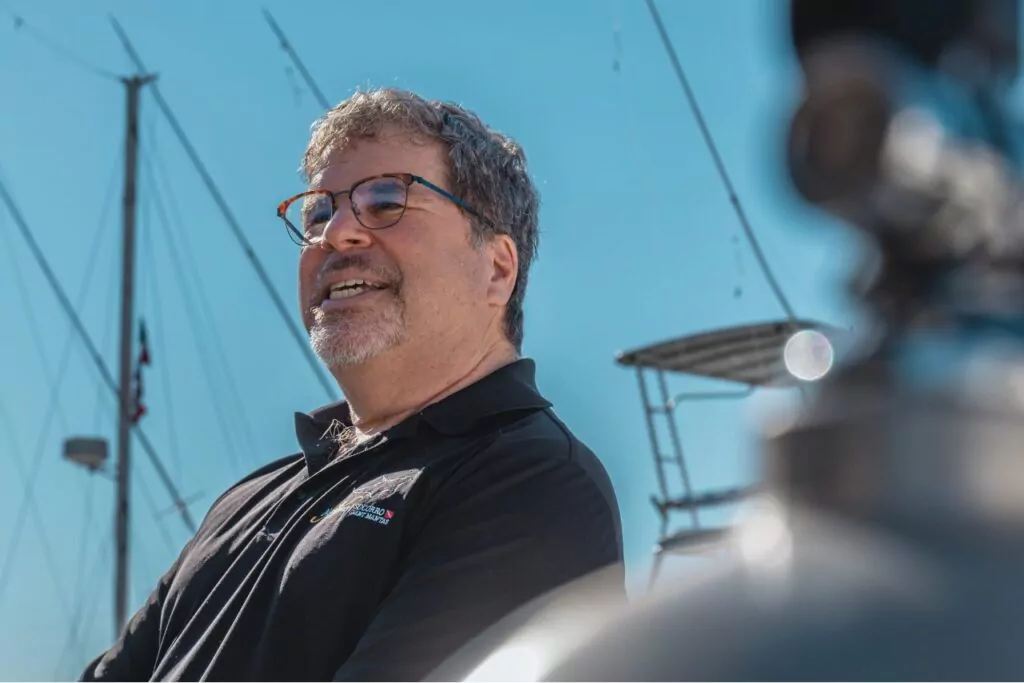 Mike Lever had been quoted on Divernet in January following the park closure, insisting that the government's move was illegal and would be reversed.
Now he says that his decision to take legal action against his detractors has come about following "some very nasty and malicious postings they each made about myself and our company on social media. I believe that when people cross a certain line on social media, they need to be held accountable."
That line, he says, was crossed when the criticism began to affect his and his company's reputation and ability to sell their services.
Most, though not all, of the criticisms have been expressed on the public Facebook page of the Guadalupe Island Shark Group, members of which are now understood to have retained a law firm in Canada to represent them.
No posts have been made since mid-May but the page had been active for some years, including both positive and negative comments about cage-diving operations. Posts had become more vociferous following the park closure, and were sometimes expressed in intemperate language.
There are understood to be just over 600 members of the group, although only a fraction of that number are believed to be active posters. Other comments are said to have been posted on review sites such as Tripadvisor and Google, where consumer scores can affect the standing of a business.
Clash of views
One of those now being sued is Patric Douglas, who describes himself as a 35-year tourism veteran and a pioneer of Guadalupe shark-diving – he and other divers having arrived there from the US West Coast in the early 2000s. He says that while they had immediately recognised the island as a special place, it was difficult to reach and had been a hard sell at first.
"I aways felt it was the one place on the planet where we could show that sustainability could work," he told Divernet. "After 20 years it's such a shabby end, and it might change a lot about the way things are done in the shark industry."
He admits that incidents had occurred at Guadalupe in the first few years, such as overbaiting and sharks breaching cages, but says that this had resulted in a rapid learning curve. He claims to have fought for the inclusion of shark researchers on trips, and says that this move helped to ensure that subsequent activities were well-controlled. "After that there was no excuse – if there was a cage breach it was on you – everybody knew."
Until 2013 Douglas ran the trip-booking agency Shark Divers, described as one of the largest commercial shark-diving businesses in the USA, and he says he created the first US and Mexican co-operative white shark tagging programmes at Guadalupe, as well as the Guadalupe Conservation Fund.
His media marketing company the Heli Agency, based in Bend, Oregon, later worked for Guadalupe operator Horizon Charters, which had been early on the scene and had been chartered by Shark Divers. It was one of the four companies still working there in recent years, all of which Douglas says would have been taking future bookings but, because of the marine-park closures that began with the Covid pandemic in 2020, would have been sitting on "a mountain of diver money".
According to Douglas, when the permanent park closure was announced and it became clear that they would be unable to fulfil bookings, Horizon and two of the other operators – Islander Charters and Pacific Fleet – had decided to refund their clients in full.
Horizon alone had stated that it had been holding US $500,000 in booking money, as previously reported on Divernet, and said it had already committed another $100,000 on legal challenges to the closure. This, says Douglas, had effectively put the operator out of business.
Nautilus Liveaboards had declared that because of the force majeure clause in its contracts with guests, which included "governmental orders" among factors listed as being "beyond reasonable control", it was obliged neither to refund deposits nor to provide credits – though it was willing to do the latter.
Nautilus insists that it could not have anticipated the new Guadalupe five-year management plan excluding liveaboards, although Douglas disagrees, maintaining that all professionals operating in the marine park had been aware of the risk that the temporary closure could be made permanent.
Asked what he had thought on hearing that the other three Guadalupe operators were issuing refunds to disappointed guests, Lever told Divernet: "I was upset at the false information being put out there – none of the operators gave refunds."
Sustained campaign
The lawsuit against Douglas, which is separate from the others, alleges a "sustained, deliberate and malicious campaign to damage the plaintiff's reputation as an ethical eco-tourism business that cares deeply about, and is prepared to contribute to and fight for, conservation efforts and marine wildlife, including great white sharks".
Defamatory attacks it says had been "disseminated widely, causing unwarranted adverse publicity for the plaintiffs that has significantly disrupted and damaged Nautilus's business and Mr Lever's reputation as a businessman".
Lever says that Shark Divers and Nautilus had been direct business competitors in Guadalupe from the start and that Douglas had later "repeatedly" used the Facebook group page, which he had originally used for marketing Horizon Charters, to publish content that was "offensive and defamatory towards the plaintiffs".
Douglas denies having co-ordinated an online campaign against Lever. He told Divernet: "I think he believes that I have massively co-ordinated all of this out of some vengeance towards him but I have better things to do with my life."
He also claims that on behalf of the Facebook group he had offered to take down the entire page in the face of the legal action, but that the suggestion had been refused.
"We are asking simply that those people who wrote highly defamatory statements about our company and myself apologise and remove their postings," says Lever. "That's it – with the exception of Douglas."
The government's case
Cage-diving operations in Guadalupe had not been without their problems in recent years. As part of a comprehensive statement explaining the decision to close the marine park permanently in January, Mexico's Ministry of Environment & Natural Resources stated that white shark observation tourist activity using cages had been carried out from 2001 to 2021, thanks to the sheltered nature of the area, its 30-40m underwater visibility and the "site fidelity" of the sharks.
However, it also stated that during the past decade its white shark conservation action programme had uncovered bad practices observable during tourist activity.
These practices, which were not attributed to any particular operations, were said to have included improper use of tenders; tourists and guides leaving cages or hanging limbs out of them; mishandling and manipulation of shark attractants; commercial filming outside cages without protective equipment, including freediving; use of sonar; use of drones over pinniped colonies; unauthorised cage designs; and dumping of pollutants.
"These activities have put white sharks at risk, as well as the human integrity of tourists and visitors," stated the ministry, giving as examples two incidents that had occurred on cage-dives.
"In 2016 a specimen entered one of the cages; when it came out it was noticed to have serious injuries. A similar event occurred in 2019, in which a white shark specimen was recorded with serious injuries to the gills and it sank inertly without signs of life."
The 2019 incident had occurred on a Nautilus liveaboard, although the company maintains that the ultimate death of the shark was unproven. It says it had immediately notified the authorities, fully co-operated with the regulatory investigation and been absolved of any responsibility for the incident by the Mexican government.
However, two instances of great whites breaching cages had occurred within about a month of each other in 2016, one on submerged cage on a Nautilus vessel and the other on a surface cage operated by Pacific Fleet.
The extent of injuries and ultimate fate of the sharks in those cases had been unclear because both had eventually swum away, and the two incidents had been conflated in some media reports. All three cage-breaches were recorded on video that remains online.
The ministry went on to state: "In order to conserve and preserve the species in question, it is necessary to prohibit the tourist-recreational activity of observing white sharks, to carry out scientific studies focused on the protection and conservation of the species and to understand its behaviour, minimising any other human interaction."
Lever disputes that the highlighting of the 2016 and 2019 incidents in the report means that it was these that cemented the park closure, as alleged by online critics. "That information is not true," he says, arguing that the published reasons for the earlier closures of the marine park in 2020 (when Covid began) and 2022 (for official research purposes) "had nothing to do with Nautilus. Someone is putting out some very untruthful stuff about what is happening there."
Future of white shark diving
There are now few places in the world where white shark cage-diving is carried out – the other locations are in the cooler southern waters of South Africa, Australia and New Zealand, with operations also due to begin in Nova Scotia, Canada this summer.
Patric Douglas told Divernet that during 2022, with a view to possible park closure, he had put $15,000 of his own money towards setting up the Guadalupe Island Skywatch programme, using military-spec satellite tracking of vessels entering the area to help guard against illegal shark-fishing.
"These animals have given the world so much in terms of shark research, education and understanding," he says. "We owe them our time and diligence – it is the least we can do."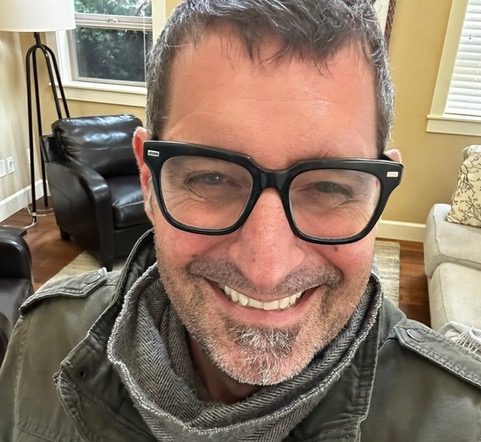 The litigation had now forced this initiative to cease operations, says Douglas, with funding diverted towards fighting the lawsuits. "This is not the outcome we wanted," he says. "The sharks at Guadalupe need our help and, without us watching, they are vulnerable."
"I don't know very much about Guadalupe Island Skywatch but I am certainly supportive of any great white shark conservation efforts," Lever told Divernet. "I wish them the best of luck and hope they achieve some success. We continue to raise money for the Guadalupe Conservation Fund and support scientific endeavours and study of the white sharks."
Divernet asked Lever whether he felt that taking legal action against clients could represent a watershed moment for the diving industry. "No," he said. "I believe that nobody – whether or not they are a customer – should be able to maliciously defame someone else on the Internet. Don't write on the Internet what you wouldn't say in person.
"Some people seem to think that they can sit at their computer online and spew out really nasty stuff, lie and hurt other people with falsehoods. Someone who does that should be accountable."
Also on Divernet: How cage-diving can be positive for sharks, My great white adventure, Great white shark captivates freedivers, When hunter becomes prey, In-depth study reveals surprising depths of shark dives